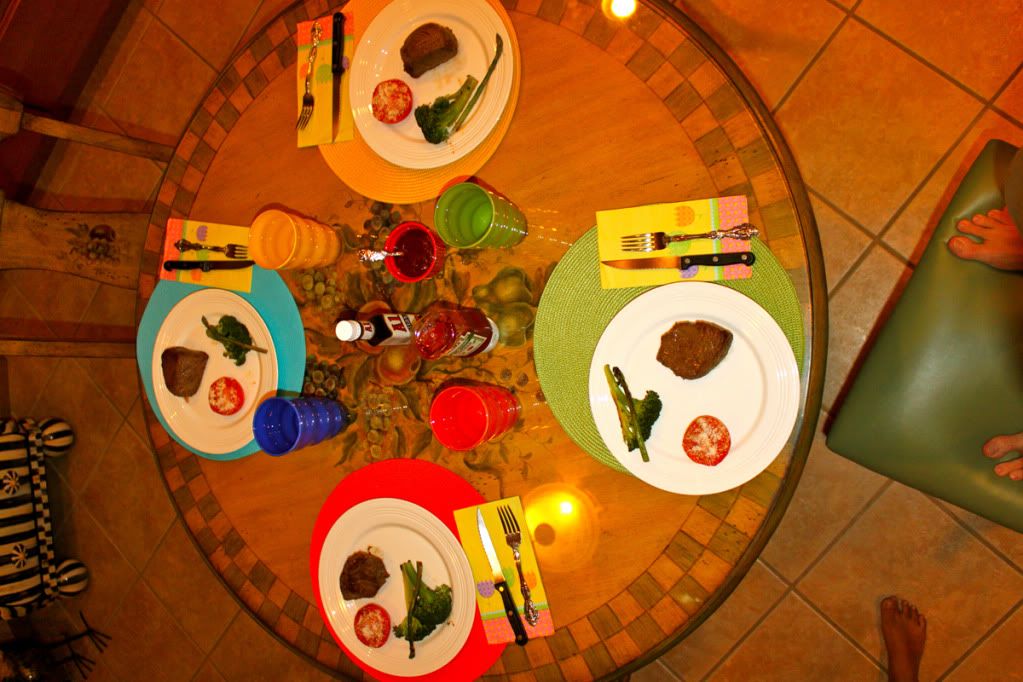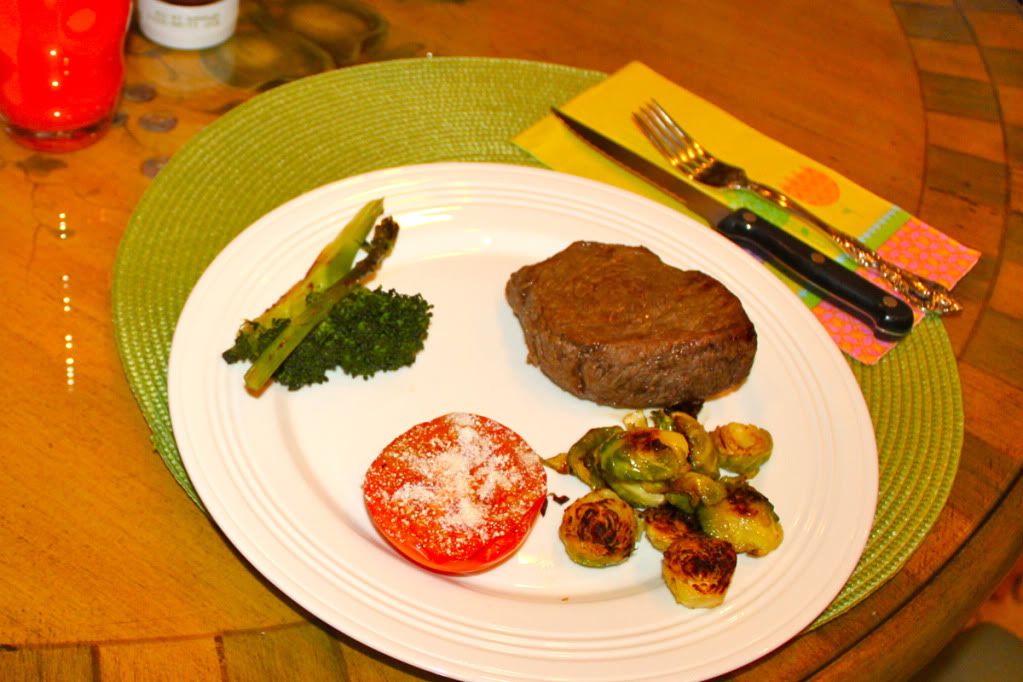 Pool momma has been cooking awesome food, the baked petrale sole was amazing and then the following night we had steak with veggies.
Here are a couple recipes for the veggies
Roasted Brussels Sprouts (Serves 2+)
1/2 Pound Brussels sprouts, washed and trimmed

1 Tablespoon olive oil

Salt and pepper to taste
Preheat oven to 400 degrees
In large bowl, combine ingredients until Brussels sprouts are well coated. Place vegetables on baking sheet, and place on center rack in the oven. Roast for approximately 35 minutes, turning every 6 minutes, until Brussels sprouts are dark brown and tender. Take them out and serve.
Baked Parmesan Tomatoes (Serves 4)
4 tomatoes, halved horizontally

1/4 cup freshly grated Parmesan cheese

1 teaspoon chopped fresh oregano

1/4 teaspoon salt

Freshly ground pepper, to taste

4 teaspoons olive oil
Place tomatoes cut-side up on a baking sheet. Top with Parmesan, oregano, salt and pepper. Drizzle with oil and bake until the tomatoes are tender, about 15 minutes.
The tomato recipe is not how she made the tomatoes in the picture but it's a good recipe. The pictured tomatoes were boiled for a few minutes and then Parmesan was sprinkled over them. Either way tomatoes are awesome!