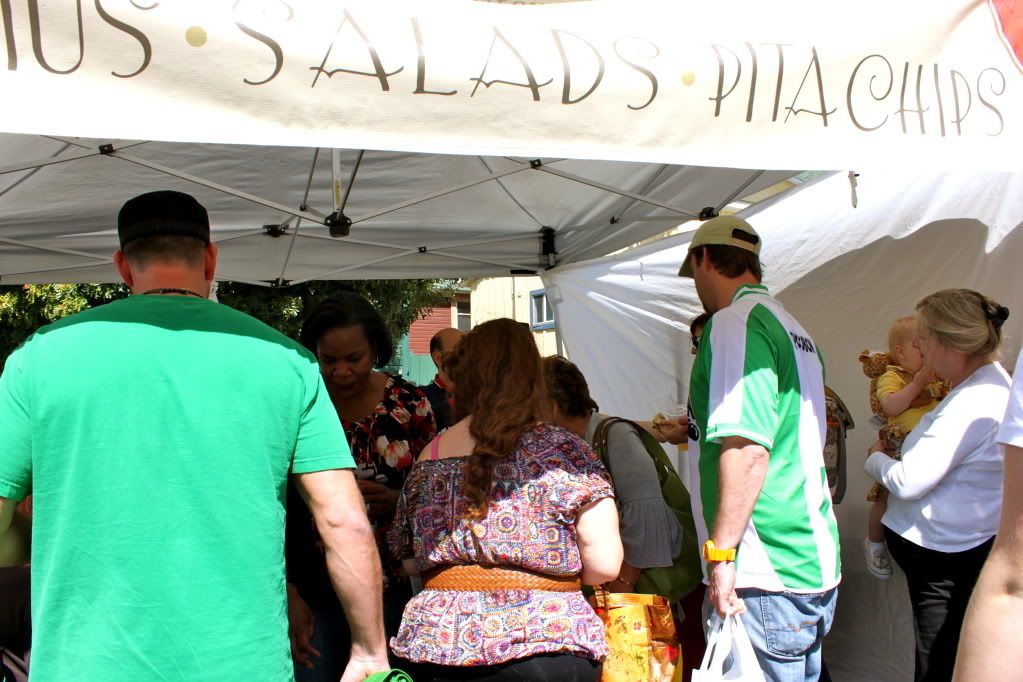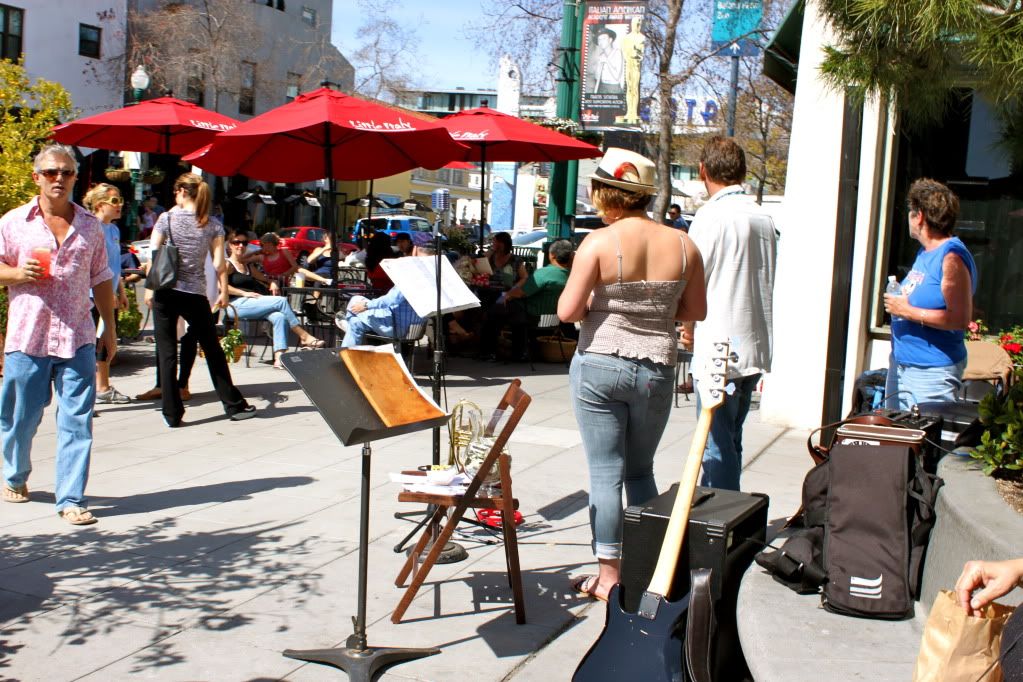 I have been a bit sick and confined to the white walls of our home so when we were asked to take our pastor's daughters to basketball and I had a chance to leave the house I took full advantage of that and asked K to walk with me to the Farmer's Market in Little Italy after dropping the girls off at their grandma's house.
The Little Italy Mercato happens every Saturday morning until 1pm and we live 6 blocks from it. They offer the best organic fruit at the best prices, we got some strawberries and Caleb quickly made his way to the hummus stand were you get free samples and your taste buds get a treat of outstanding flavors. After a quick walk through the mercato we headed back home so I could keep getting better, man I dislike being sick.
Living in San Diego is amazing, it's a big city with touches of a small town. Farmers Markets and big city wide fairs, fast pace environment with laid back people, dense areas with suburban friends 10 minutes away, it's perfect!!