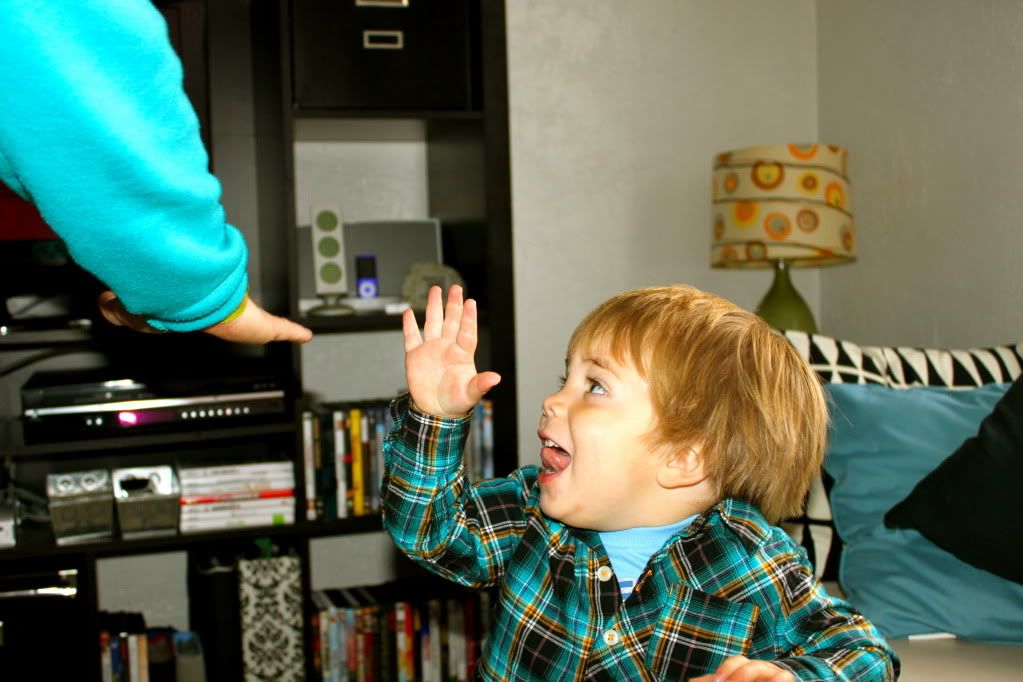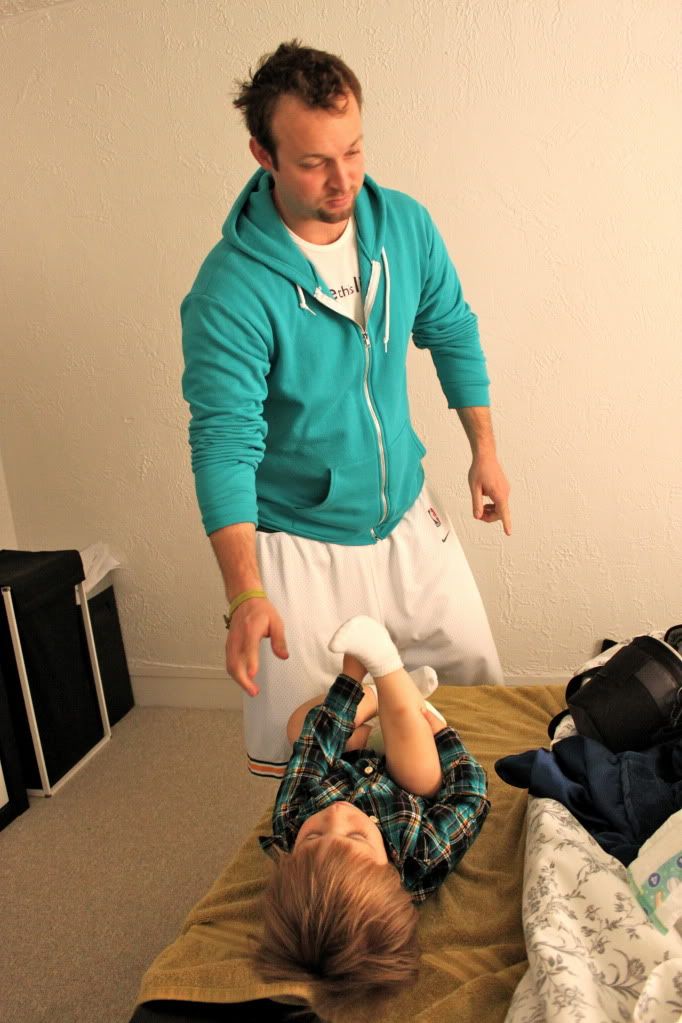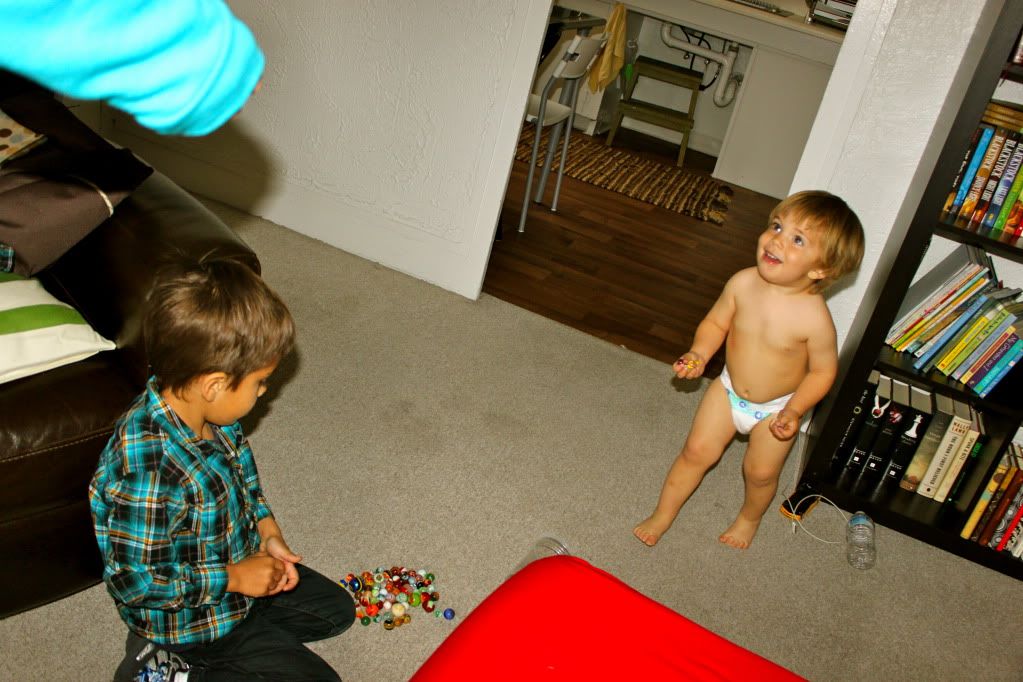 Remember we mentioned we babysat Nathan & Jericho last Saturday? well here are a few pictures we took while hanging out with them. They are such wonderful little men, we watched a movie, Nate wanted to watch GI Joe but I told him that might be too scary for Jericho and I to which he replied Jericho was a boy, he would be fine. I still decided not to put the PG-13 movie on and instead I put a PG one and that kept them distracted for about 20 minutes.
Jericho had to be changed and K changed his diaper, it was actually funny to see Jericho laughing and K gagging haha. Nate played wii for a while while Jericho got naked. It was cold so I put his shirt back on and he just took off. We played with marbles, with books, and just with each other, so much fun.
K had to go pick a car seat up so I stayed with the boys, I dressed Jericho since we were leaving as soon as K came back then I turned around to get my shoes and purse and when I went back into the living room Jericho was again naked, and carrying around my blanket. He is fast and funny that little guy, he was laying on the floor playing peek-a-boo with me, so cute.
We will baby sit anytime Jonathan and Kristi =D