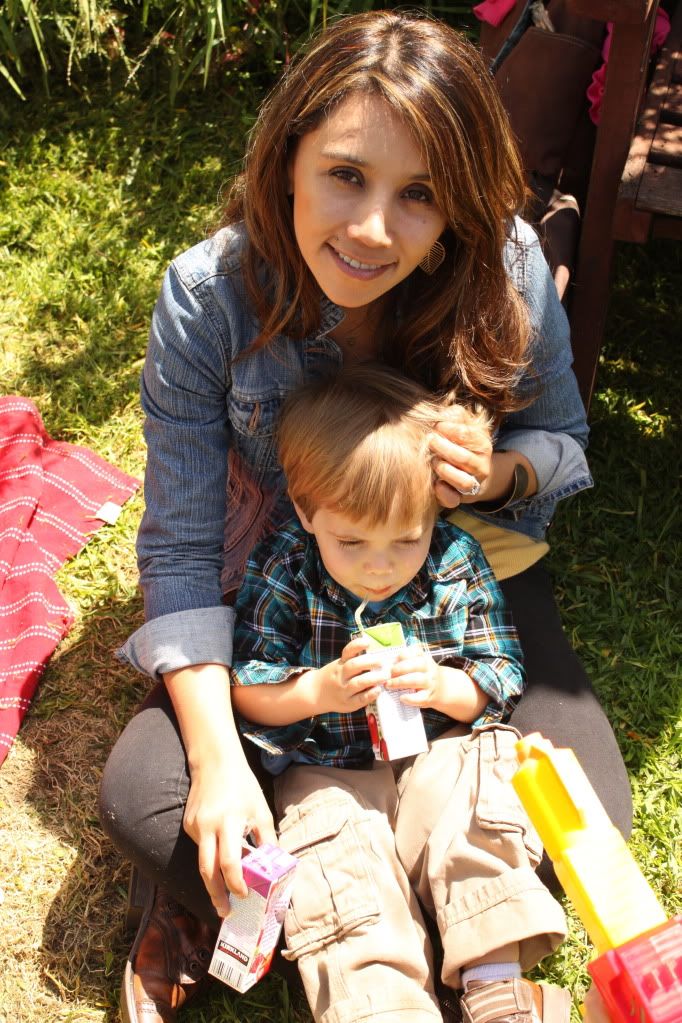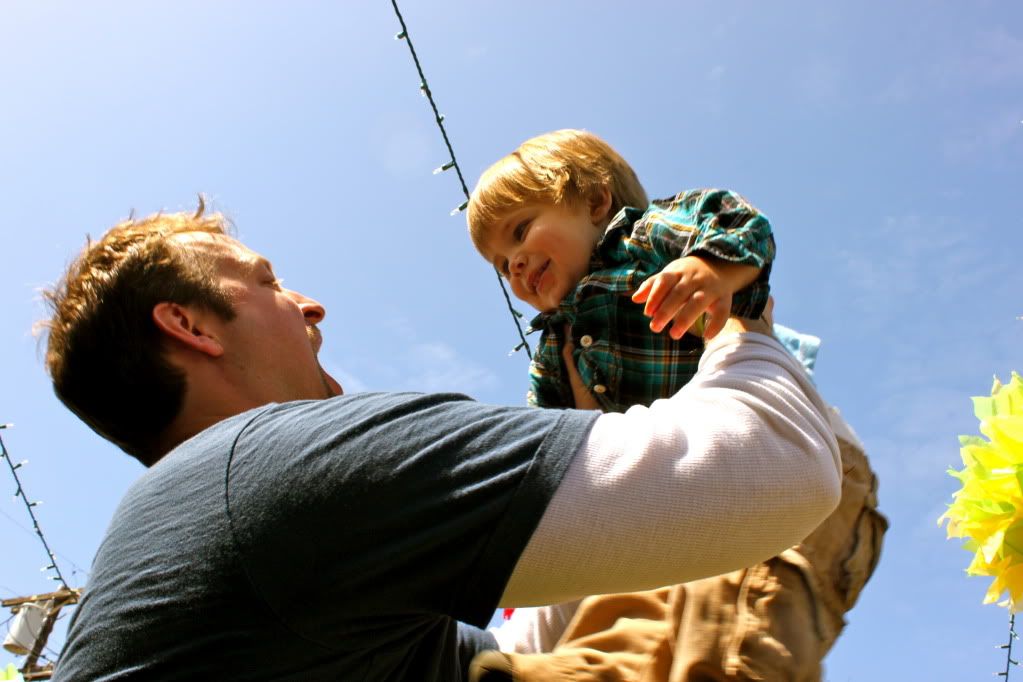 Her shoes were the cutest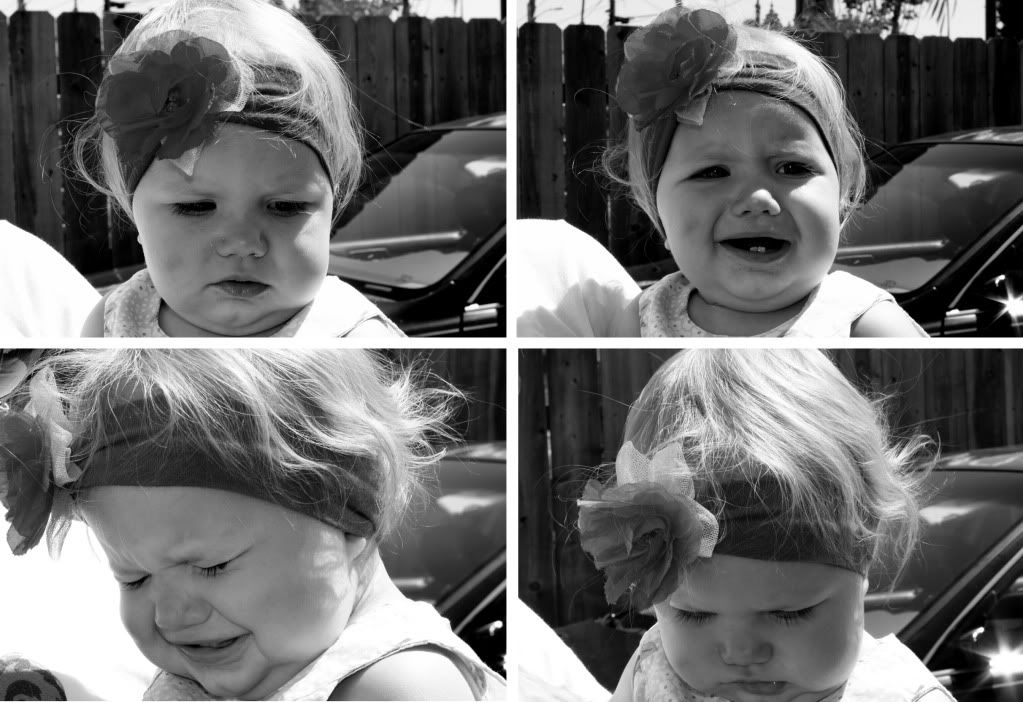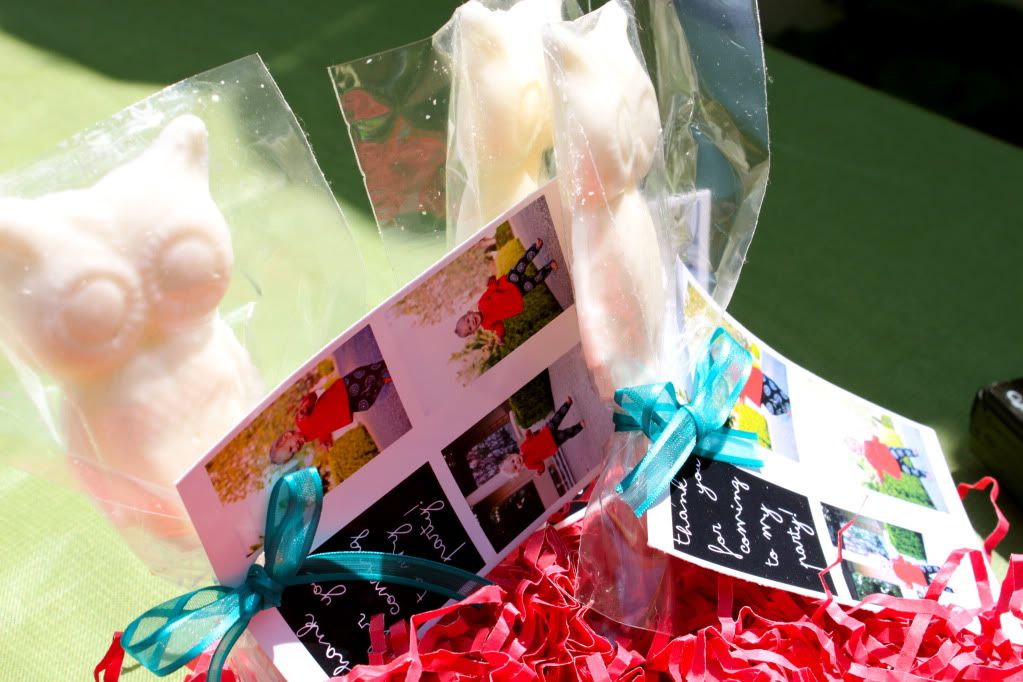 Neely turned 1, it's so crazy to think she turned one because we remember praying for Sarah and Brett to get pregnant like it was yesterday. They have a beautiful house in OB and a beautiful family, the party was out in their yard and it was perfect! It wasn't to extravagant that you feel bad the 1 yr old baby won't remember a thing, and it wasn't too simple that you wish they would have made a bigger deal out of it; it was just perfect!
They went for an owl theme and everything was handmade, which wow! props to Sarah and all her help, everyone had such a wonderful time. I hung out mostly with the kiddos, I was just enjoying all the funny things they do and say and I also met this beautiful middle eastern girl whom I forgot to say bye to because Jericho had to be changed and we took him to the car but we didn't realize we didn't have enough wipes so as I was cleaning him with the last wipe, looking for more wipes he peed; he peed all over himself, all over his clothes and all over the car; it was actually pretty funny.
We cleaned little Jericho up, I disinfected his hands, his legs, his arms, his belly and I took his clothes off; and after that I didn't want the little guy to go back to the party in his undershirt and diaper so we waited outside until it was time to go.
We had so much fun celebrating Neely, we love her and her parents and we are excited we are around to see her grow into a beautiful and amazing toddler.