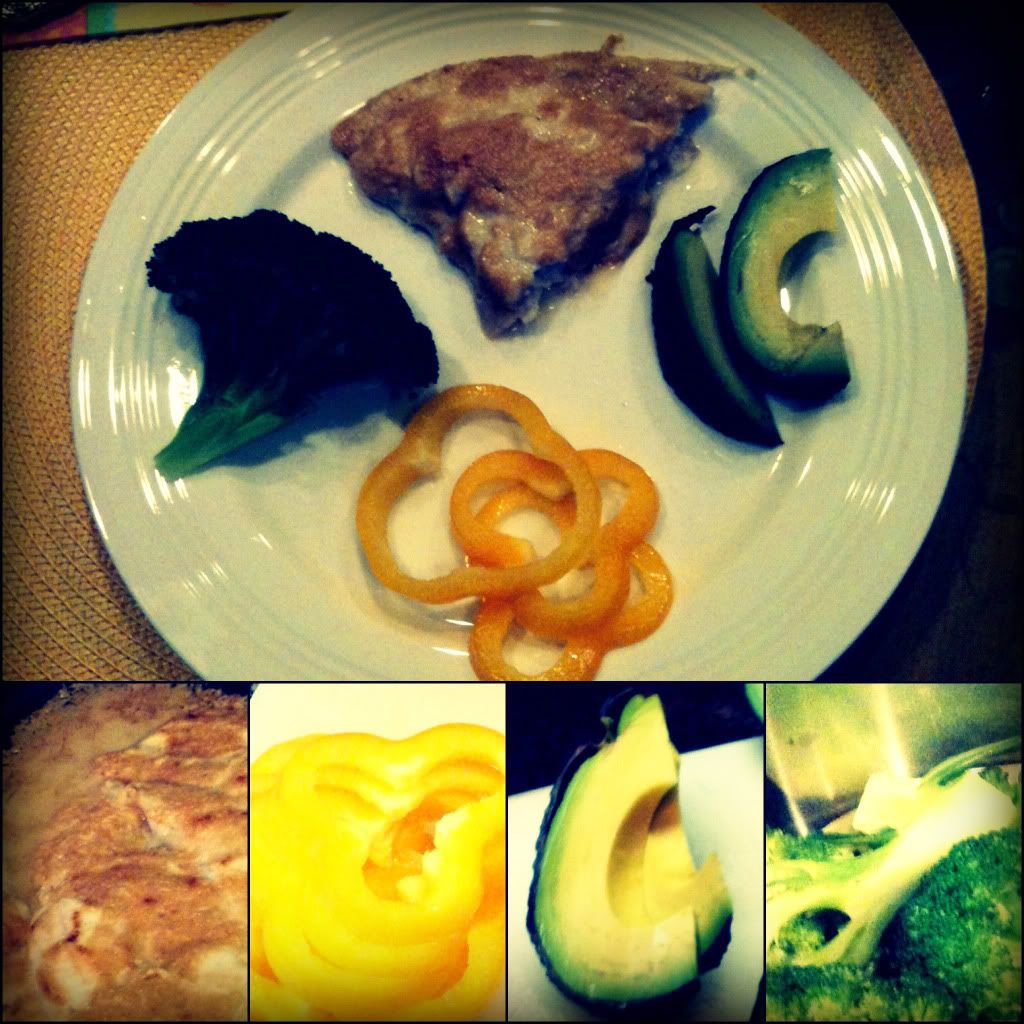 I should have taken pictures of the food with my camera instead of my phone but I was busy helping cut the veggies and set the table.
In any case, pool momma made baked petrale sole for us and it was outstanding. I figured I'd share the recipe with all of you in case you want to try my mother in law's wonderful cooking.
Baked Petrale Sole (Serves 4 plus leftovers =D)
2 Lb Petrale sole

1/2 Cup Olive oil mayonaisse

1/4 Cup Parmesan Cheese

1/4 Cup Asiago Cheese

2 Tablespoons Worcestershire sauce

Juice of one whole lemon + pulp

'High heat' canola spray oil
Pre-heat oven to 500 degrees and put rack on third tier down
Spray bottom of the broiler pan with 'high heat' canola spray oil
Mix the mayonaisse, the parmesan and asiago cheeses, Worcestershire sauce and lemon
Layer the fish to fit in the pan and pour sauce over it all
Cook for 11 minutes take out and serve with veggies of your choice.
It was a delicious meal, and it's healthy too! I highly recommend it and I think it's kid friendly which is awesome because I can keep on using it after the kids come.