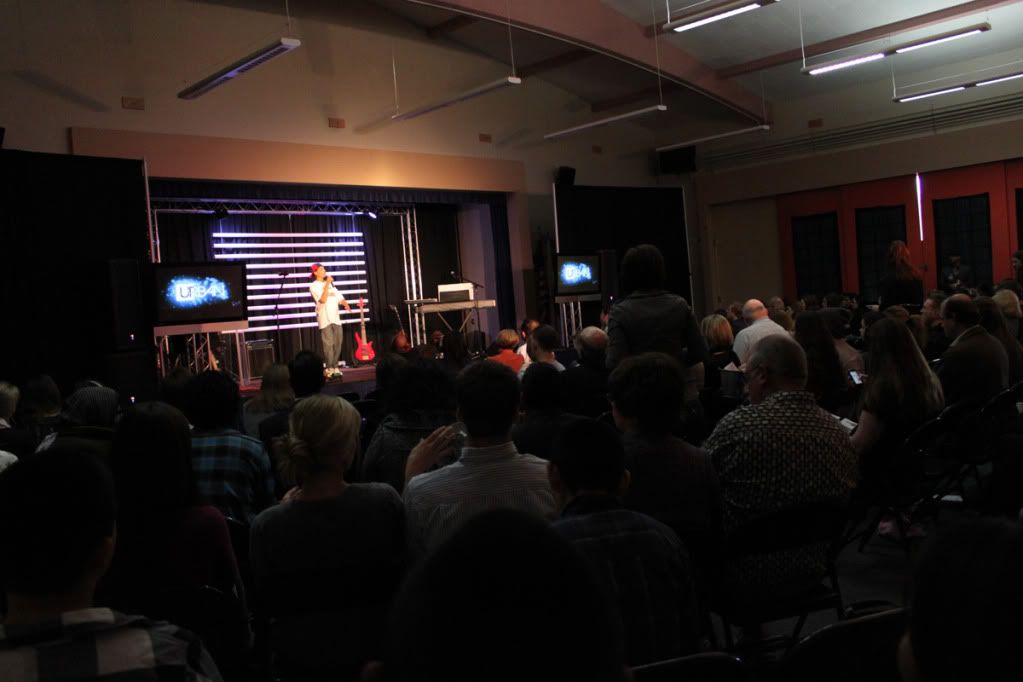 And then my outfit for the celebration
We had a couple guys join us for a song during worship, they rapped and it was super cool.
The Anniversary Celebration was such a fun time, worship was awesome, Pastor Ben spoke about faith and stirred ours as we were called to change our circumstances for God's vision for our life and after we had cupcakes and fun treats. I love my church, I love serving alongside all the wonderful people God has brought to our lives and I am excited to see what year 3 has in store.