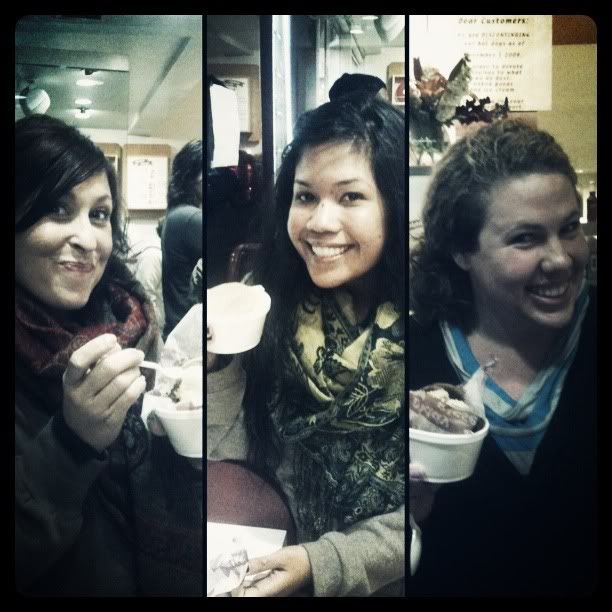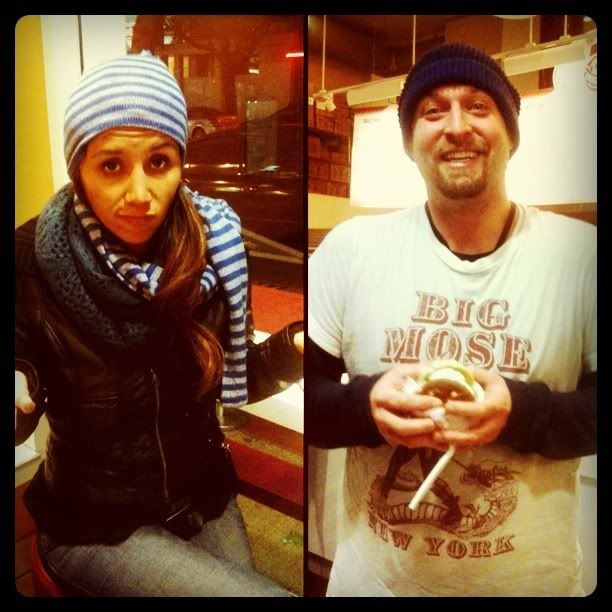 After getting back from our second trip to the communities to hand out food we rested for about an hour, had dinner and then got ready to head out to Skid Row around 7pm to talk to people, invite them to church, pray for them and give them a snack. It was pouring rain so that added an interesting twist to our night.
We had a chance to meet a lot of wonderful people at Skid Row, some of them people that live there and some of them people that like us were volunteering their time to bless the community. We were all riding in a small bus getting off and on in every block dropping teams of 7 or 8 people and picking them up in the next block. It was great and a great way to see how people live and get a more accurate idea of what it is that people need and how we can help.
After evangelizing on Skid Row for a few hours we were soaked and completely awake. The ladies and Caleb
wanted to go to
Diddy Riese and have some ice cream sandwiches; I don't like Ice Cream but I came along and just enjoyed Westwood; it's beautiful there, I want to go back with more time and explore further!