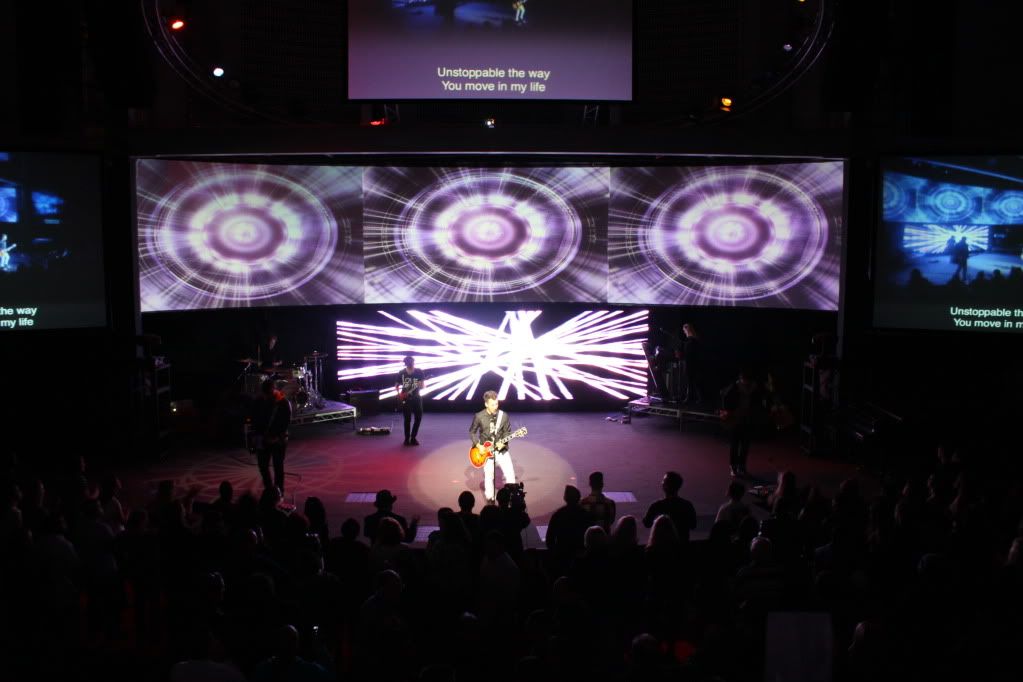 After Skid Row we went back to our room at the Dream Center to rest for a little bit and then head out to service.
I had been to the church at the Dream Center before and every time I've been amazed at their passionate worship; I am also secretly wanting to steal their screens and amazing projectors all the time I am there but let's not share that with them.
We had a great service and we headed back to the rooms to sleep after a long day. It was the first night Caleb and I had slept in different beds and even though we were sad and wanted to sneak into each others rooms we just texted until we fell asleep and woke up early to say good morning with a kiss.