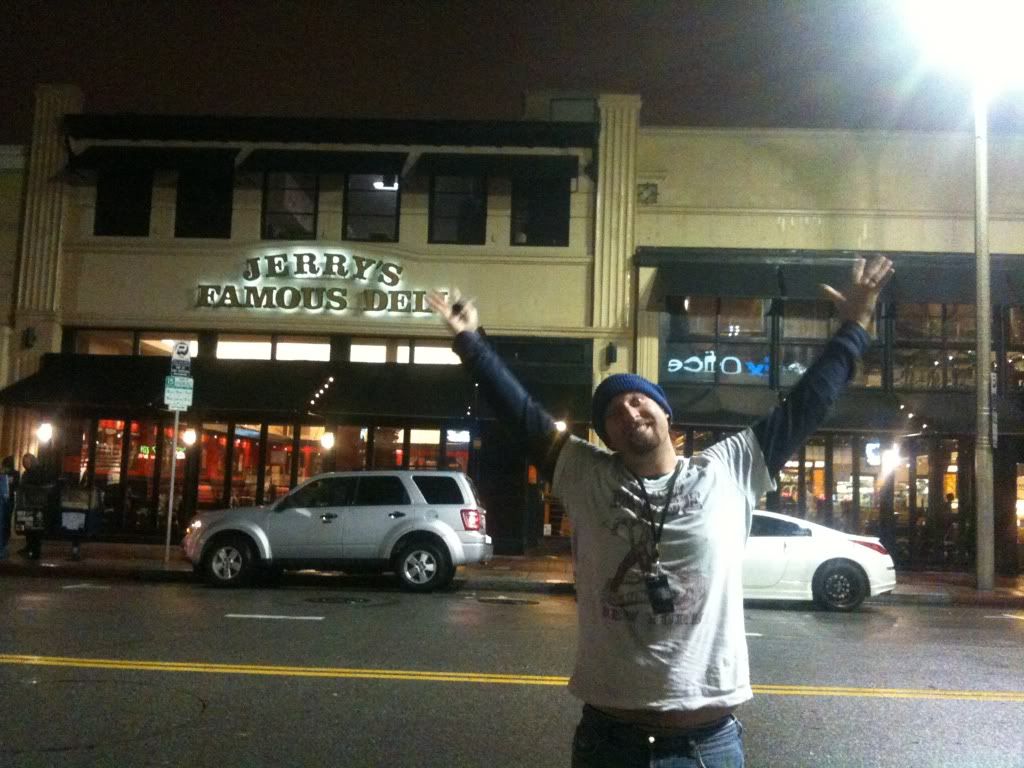 When we got to Westwood for Diddy Riese we parked right across the street from Jerry's Famous Deli and my husband almost died; he was so excited he could go and get a Monte Cristo which is a ham, turkey, bacon, swiss Cheese, deep fried egg bread sandwich with preserves and fruit or apple sauce.
Yeah, the thing is a heart attack in sandwich form, but I must admit it is incredibly good, it's breakfast and lunch in a delicious deep friend bread awesomeness. If you are ever by a Jerry's Famous Deli my
Husband won't forgive you if you don't go in to try the Sandwich.