This is Debra, remember we talked about her yesterday?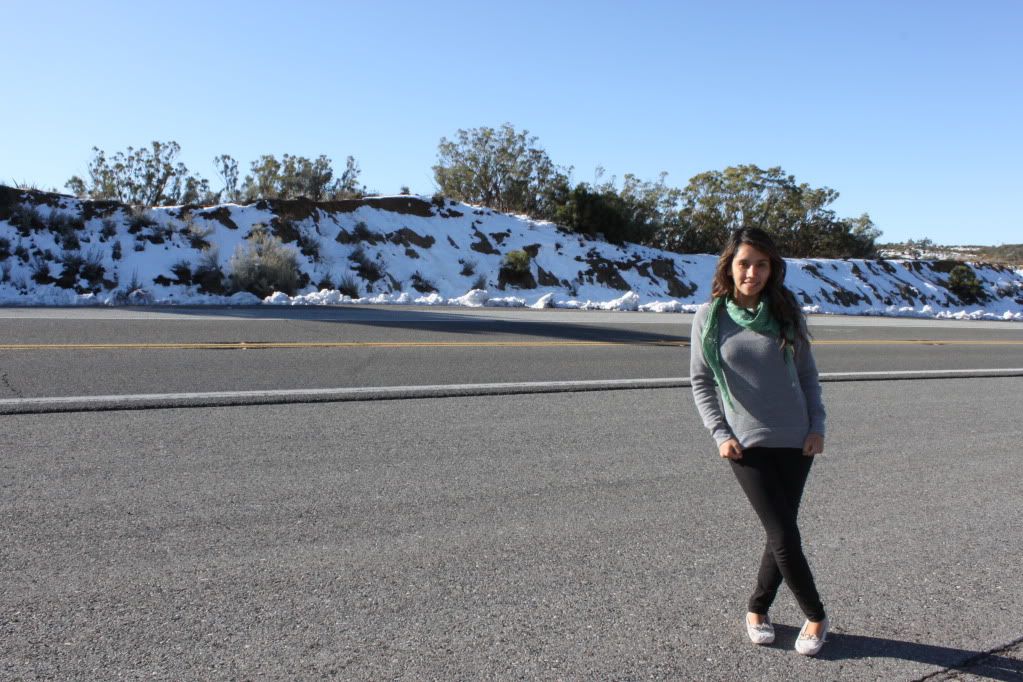 When you live in SoCal a little snow is incredibly exciting. We could see the snowy mountains from Pool Poppa & Pool Momma's house, but when we were driving back to San Diego there was a little bit of snow on the roads and we just had to stop, touch it, play with it, freeze our hands, snap pictures and keep on going. I mean we haven't seen snow in too long to let this opportunity pass.
I am sure our reaction would be different if we lived further north.