So when someone meets Caleb they remember him for a long time, and that was not good sometimes.
Friday night we met Jonathan while at Skid Row, he was one of the Dream Center leaders and he was really nice. Well he was also the mc Saturday morning after prayer and he asked someone from San Diego to come up and dance, I asked Caleb to go ha. It was so funny to see him there hoping he really wasn't. We had a great time cheering for him though and he just laughed the whole time so it was ok. Next time I won't push him to go though.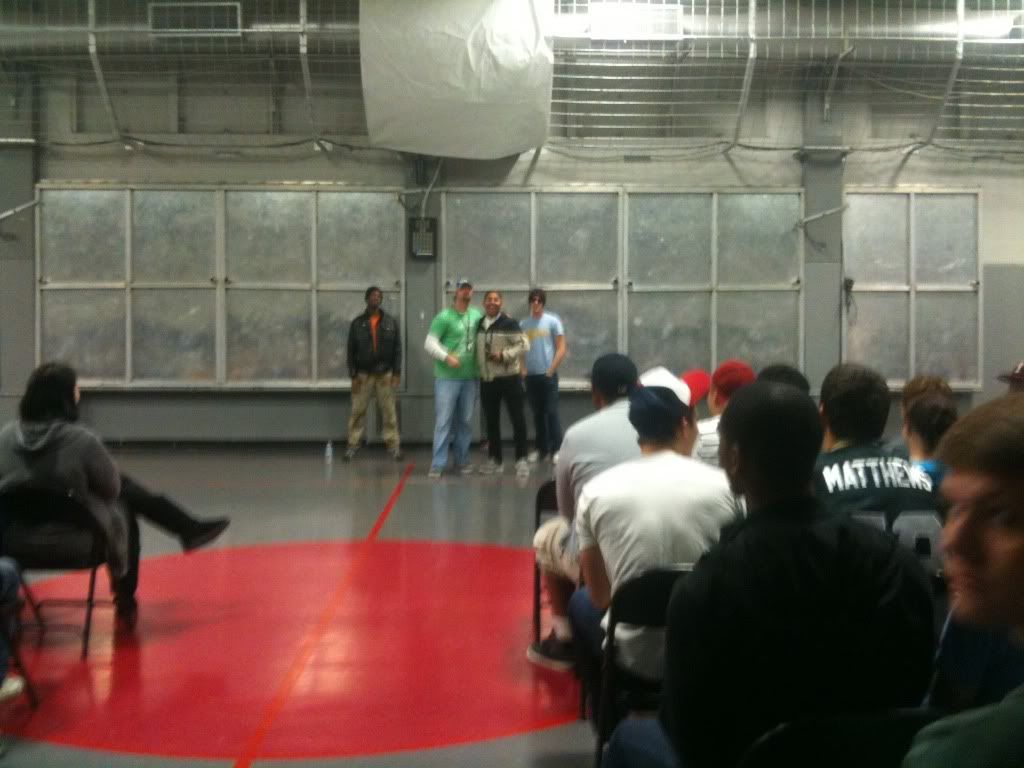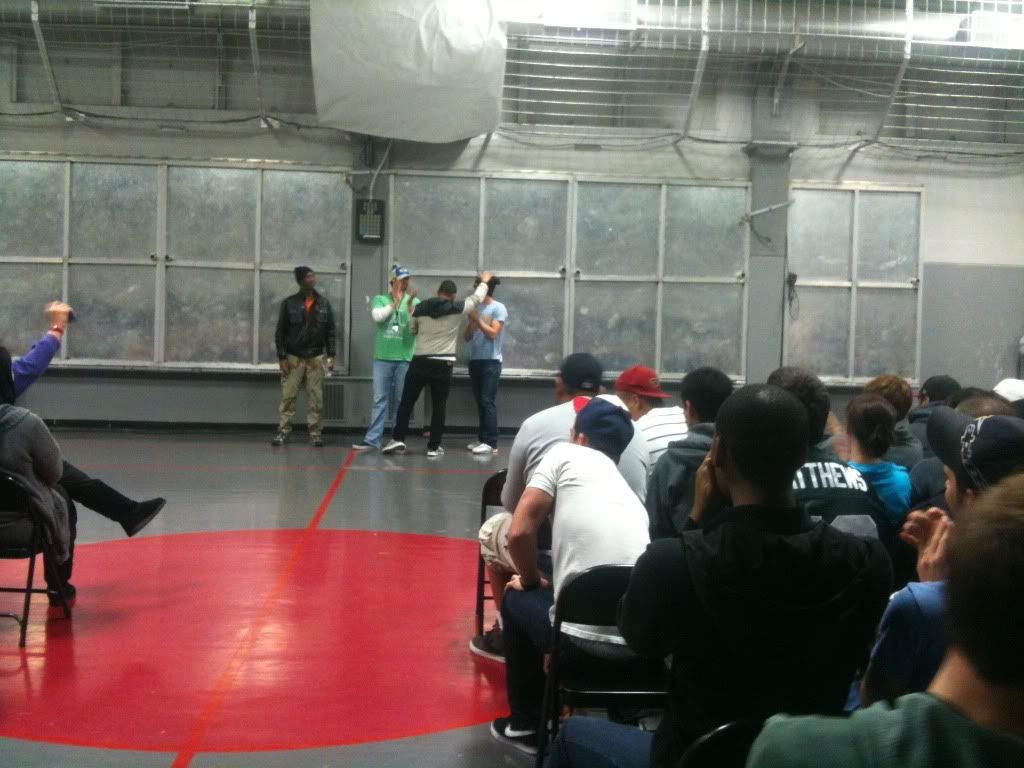 Isn't it crazy how many people came for prayer, most of them youth too; I love it!