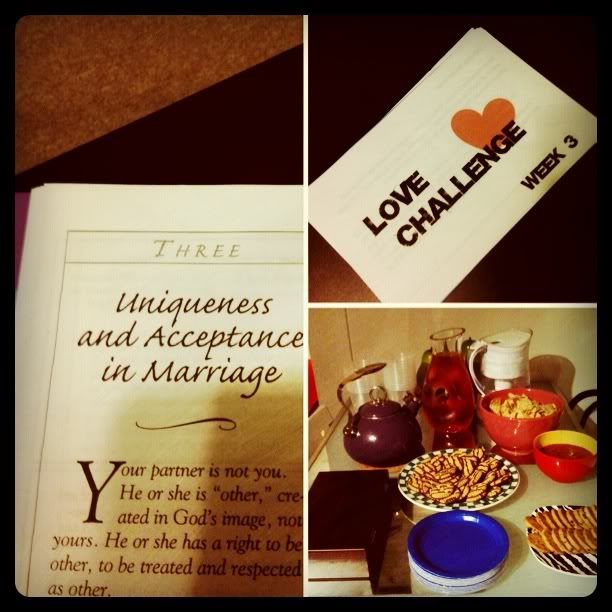 As you may or may not know from our 2011 plans, K and I started a community group for married and engaged couples at church. The Community Group has been going great and we are really enjoying sharing with the couples and hearing from them. Duing our Connection Weekend 6 couples signed up and we were beyond stoked.
Three weeks have gone by since we started the community group and we've had 10 couples join, some have missed a week but in general it's been great to see people come and share. Every week we've seen growth and we have had a chance to really get to know some of the couples that have been coming to the group, it's wonderful being able to share your life with others and knowing that you have a support system in place that prays for you and keeps you accountable.
Every week we share a chapter of the book After you say I do by H. Norman Wright, we discuss some of the things in the book and let the couples answer the questions in the book in a discussion and then expand on them at home with their spouse/fiancee. We also have a weekly love challenge which has sparked great conversation between couples, inside marriages and with the entire group. And obviously we always have munchies because where there is food people are happy!
We feel truly blessed people have had a chance to join us in this journey and we are excited for what is to come.