Every year Caleb and I take pictures of some friends and family and we make their Christmas cards. We really enjoy the process of taking the pictures and playing around with their personalities to make a card that matches who they are. Last year we made 5, but this year with family in town and all that was going on we only did two and ours.
Here they are.
Brinkman card 2011. They dressed up, so cute! Last year's card was more fun and funky so it was fun to see the contrast.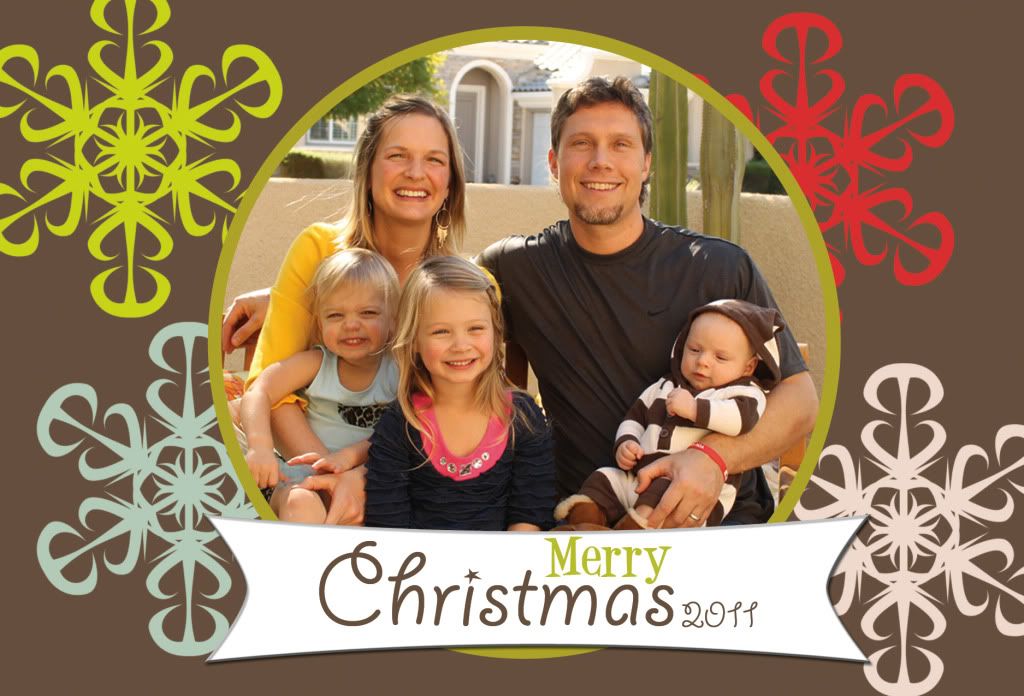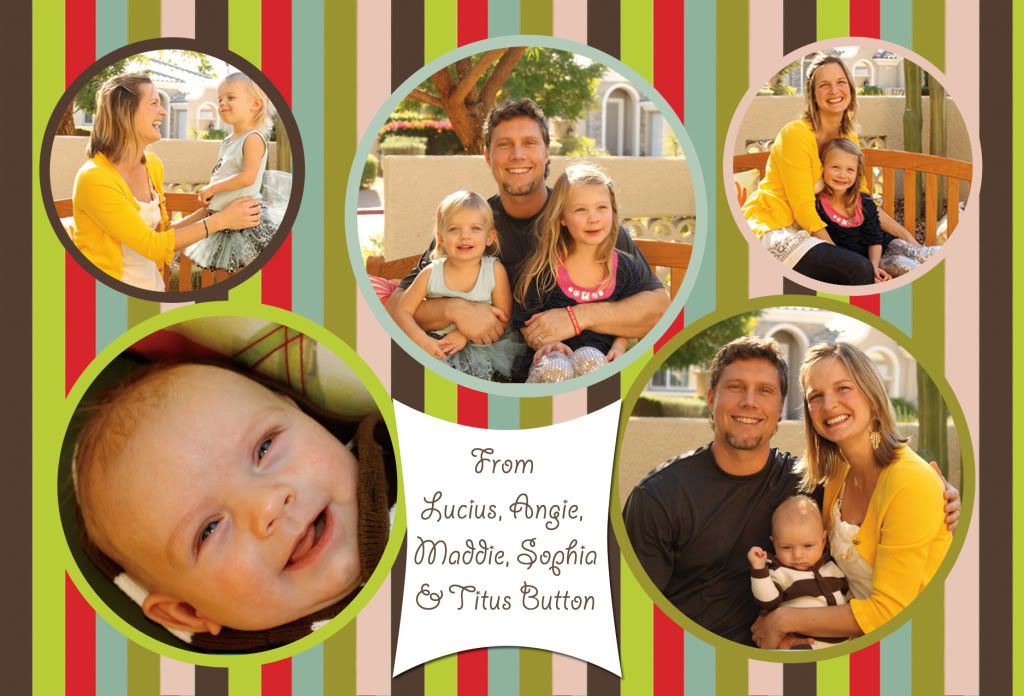 The Buttons 2011, there was an addition to the family so that was fun. We took pictures of them during thanksgiving. So fun!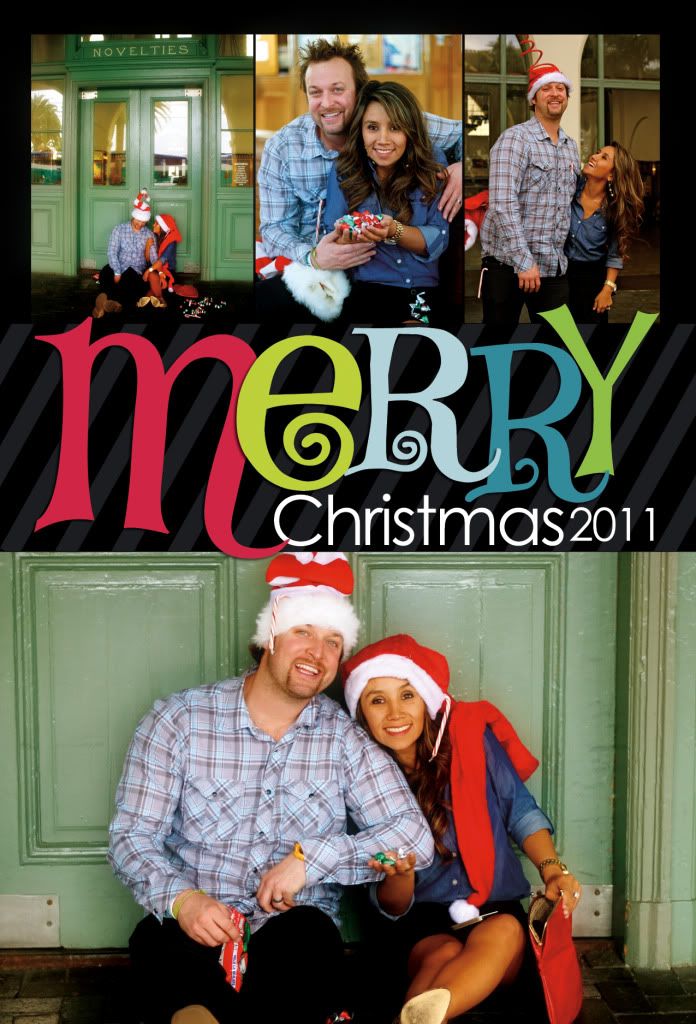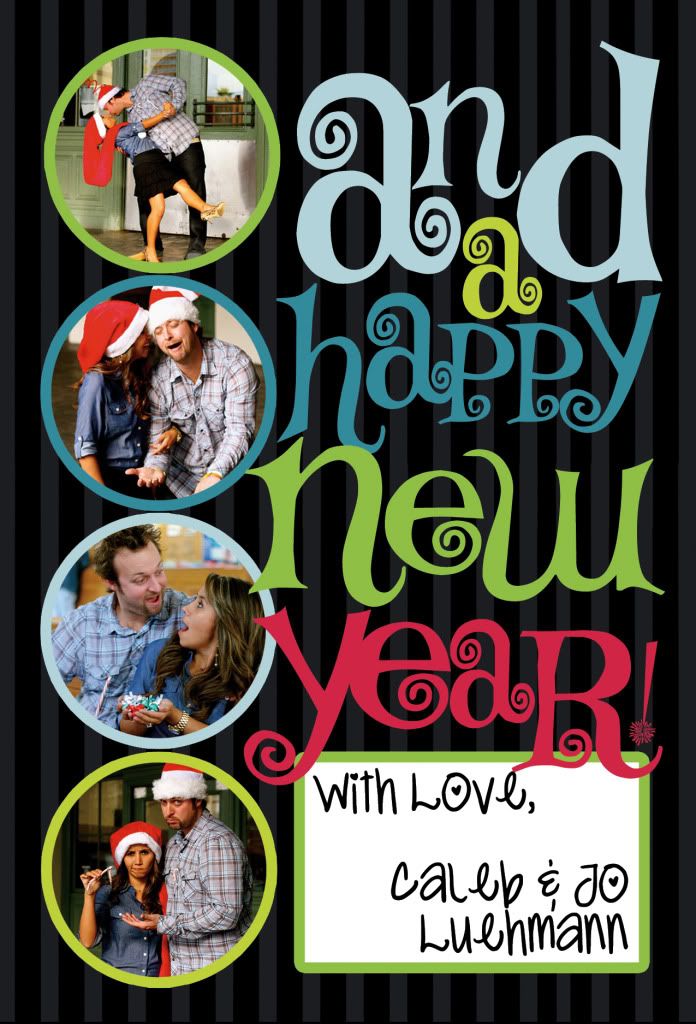 And our Christmas card for this year. Remember
last year's card
? I love making our Christmas cards, it is just the best for me. Last year we set our tripod up on our roof and took pictures. This year we went to Santa fe train station and
Lucy
offered to take pics of us. She was so wonderful and sweet and we loooooved the pictures.
We were already pregnant, about 4 days pregnant but we had no idea so the baby is not in the card. The return address did say Caleb, Jo and Baby Luehmann though.
Hope you all have a wonderful Christmas, and thank you to all of those who sent us their card, we love getting real mail!