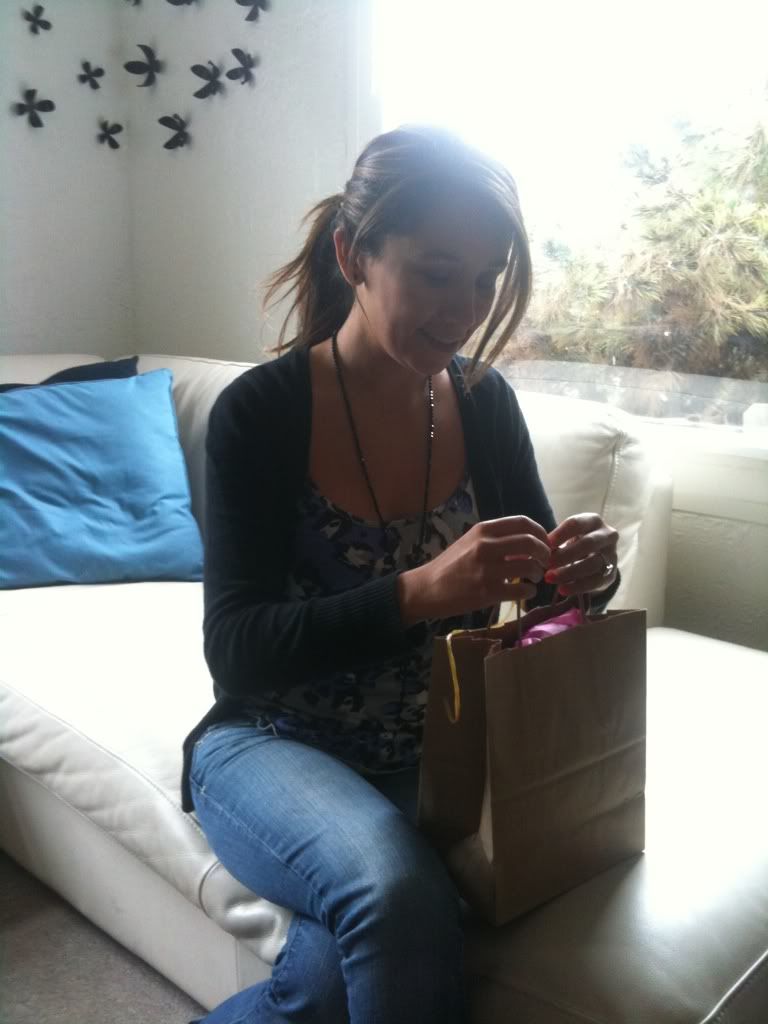 K got me an early early early Mother's Day gift on Saturday. It was 3 times early since I don't have kids but he still wanted to give me a gift. It was so sweet and thoughtful of him; I sat on the couch at his request and closed my eyes like he instructed and then he was standing in front of me with a bag. I opened it and without much thought I blurted out the words "Oh wow, I hate it" yeah, I am really sweet like that.
K just started laughing, and for some odd reason we didn't take a picture of the gift, we just laughed and returned it. It was an apron, which I have been talking about owning for some time now, but he picked the most flamboyant one of them all, it was crazy! He thought it was fun and crazy but wearable, my mind being wonderful as it was quickly let him know it wasn't.
He is such a wonderful husband for even getting me a present, Sunday he got me breakfast in bed and then made me lunch after
church
. I love him.