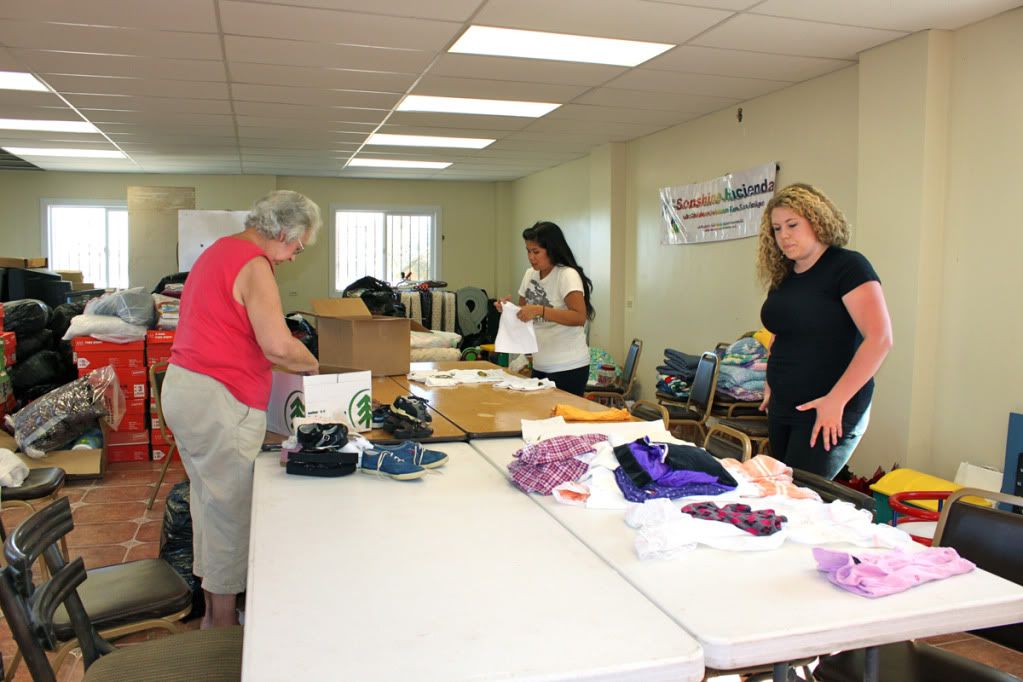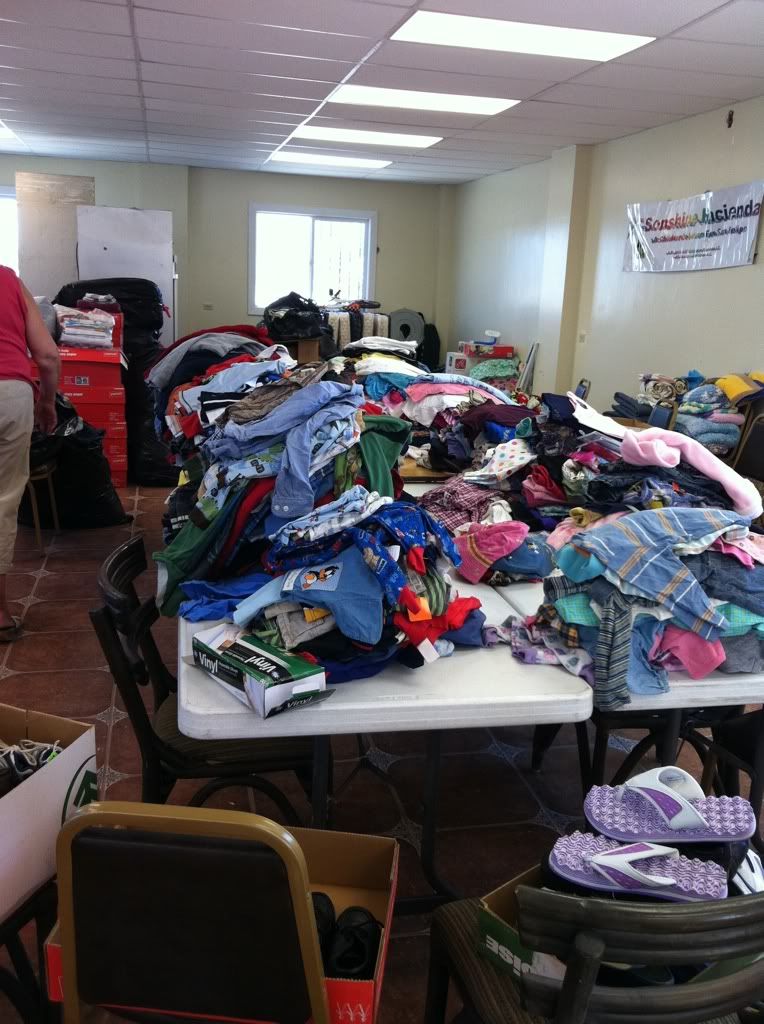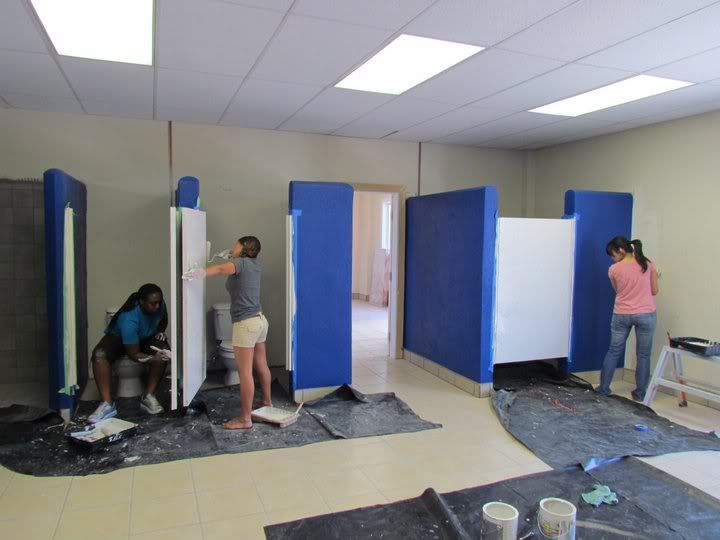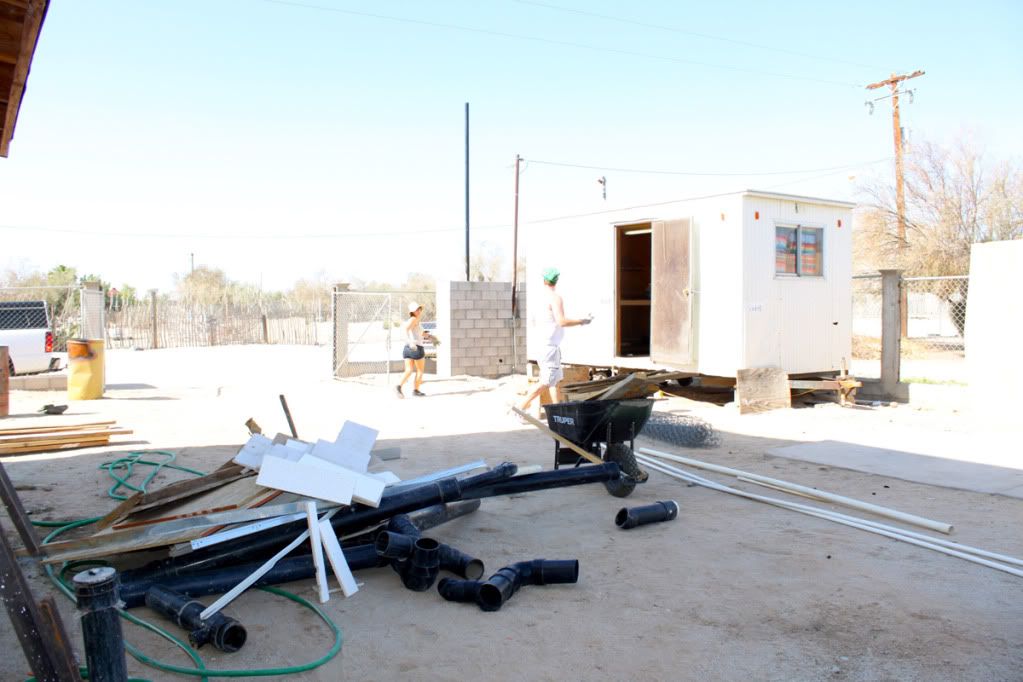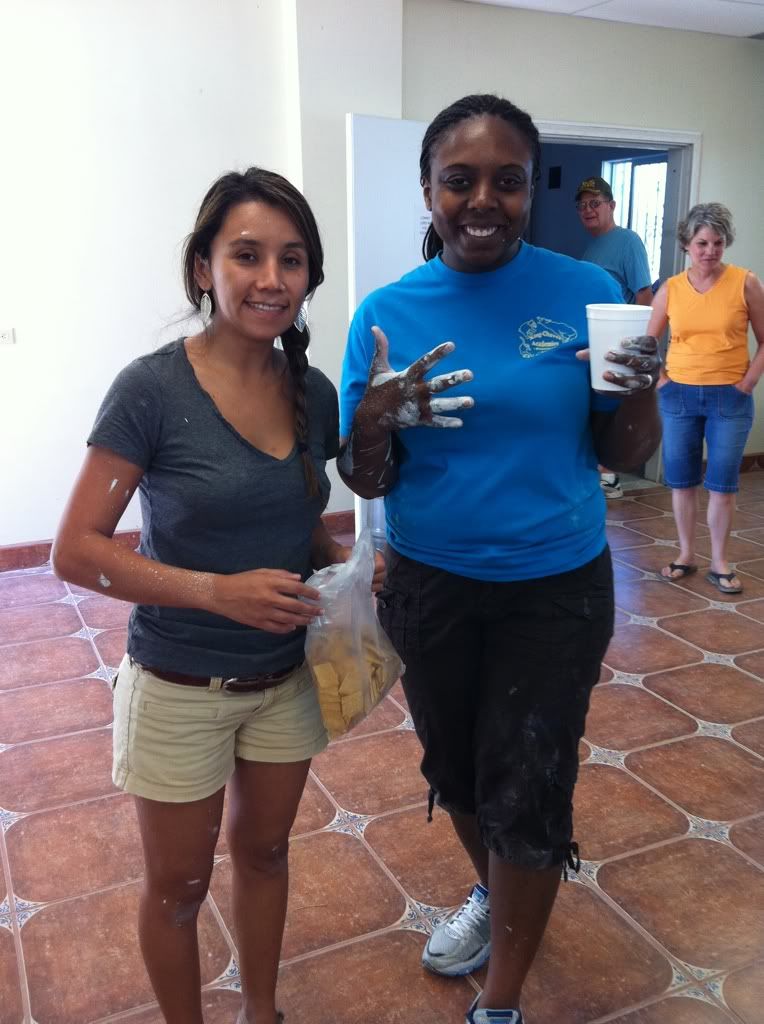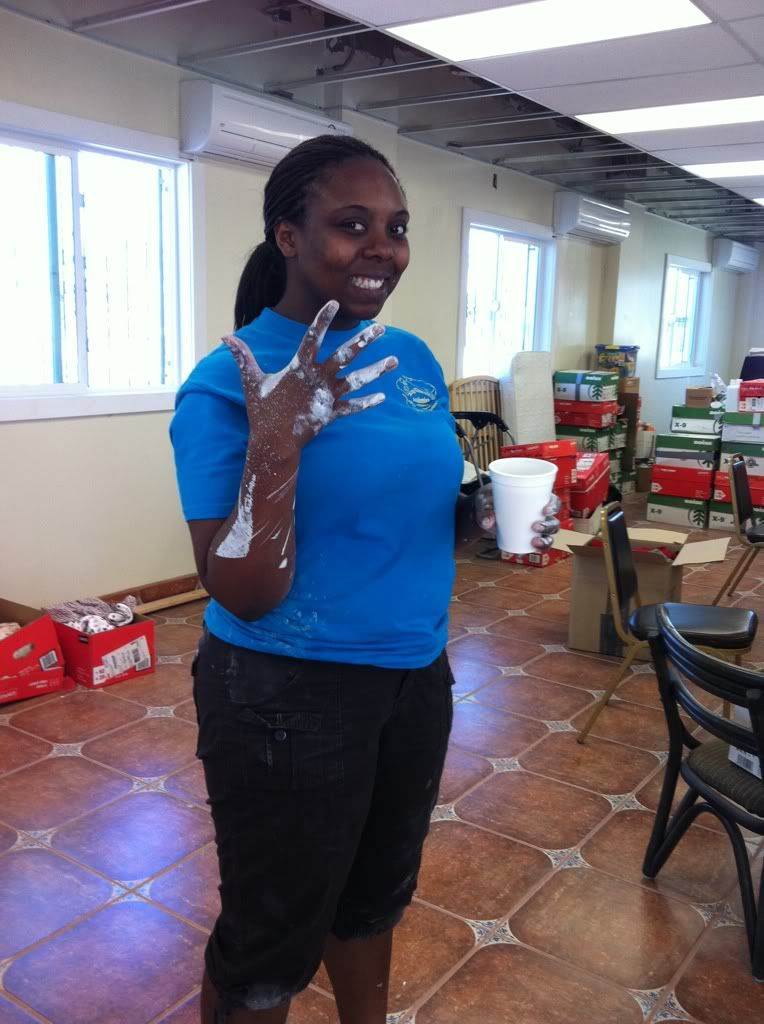 It was the Jensen's 31st anniversary, isn't that sweet? he brought flowers and a card.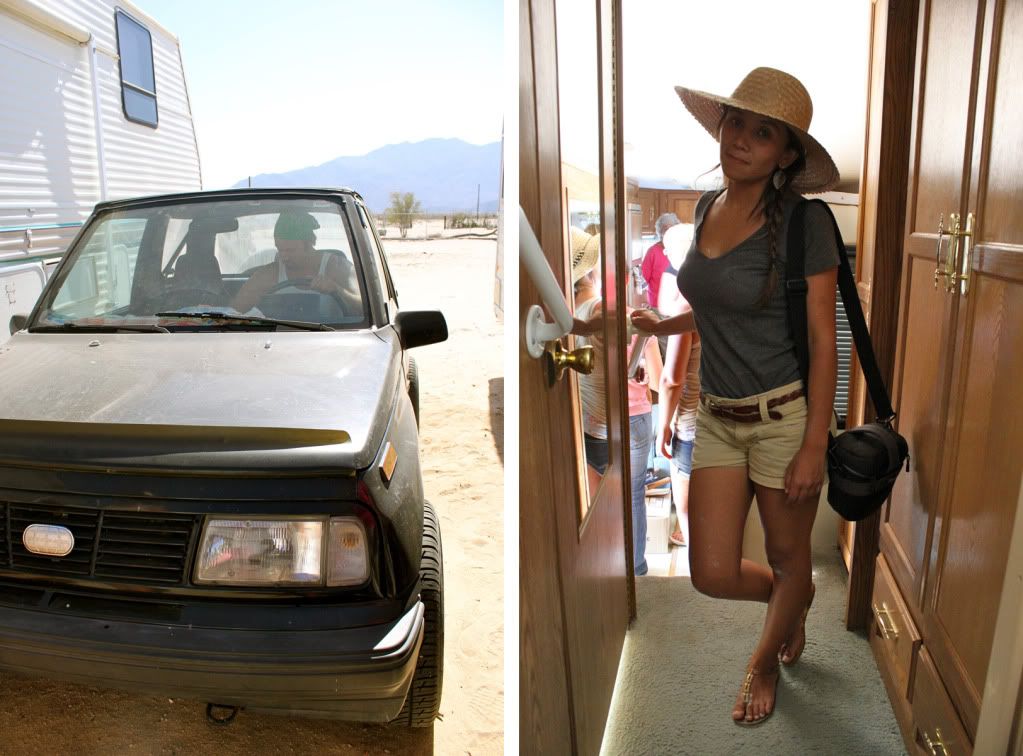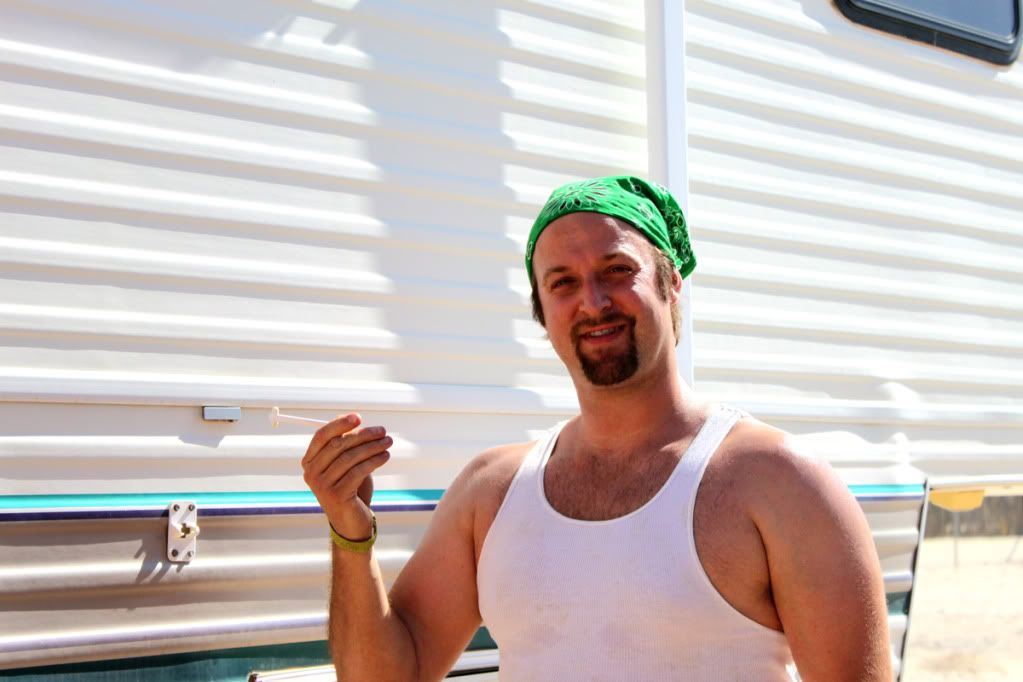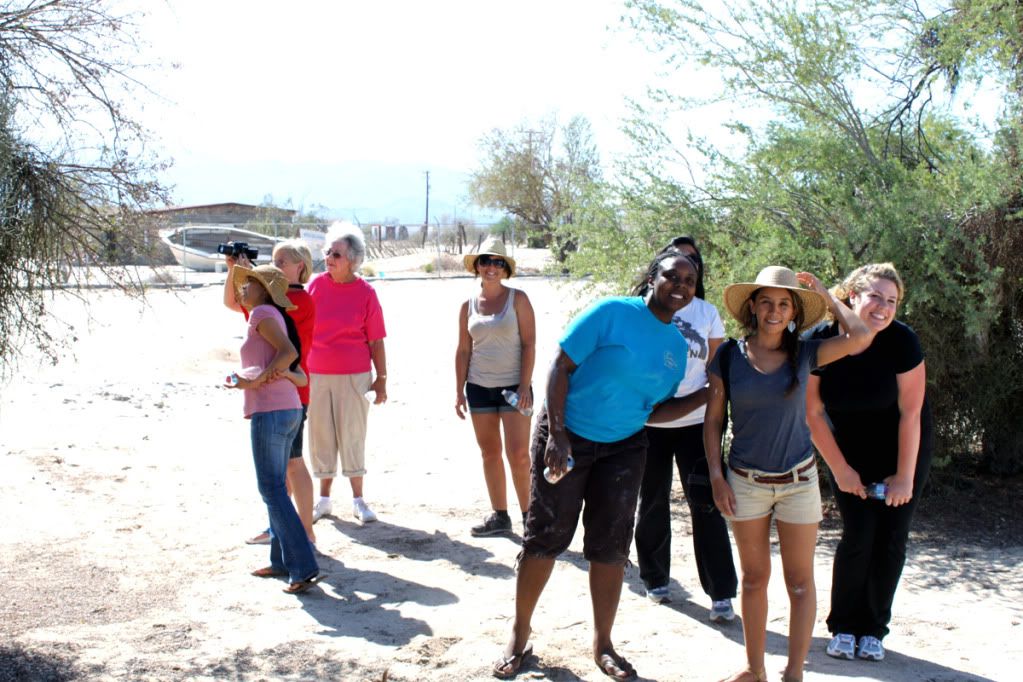 Serving at Sonshine Hacienda on our first day of serving there was a blast, we divided into three team and knocked out the different projects they had for us. Team 1 was Caleb and Jennifer, their job was to move the tool shed/trailer out into the back lot, which meant they had to take all the tools out of the shed, put tired on the trailer, pull the trailer into the back lot and then put the tools back in place. It was the only outdoors job and they both kindly volunteered to do it; and they did and awesome job. Team 2 was Naomi, Marissa and Tranica. They had to sort through bags and bags and bags and bags of sheets, towels and clothes and sort them. There were so many clothes and things, they were awesome! Team 3 was Erin, Beca and I, we were painting, Erin and I were painting the bathroom doors and Beca was retouching the walls. The paint going on the doors was oil based and somehow we ended up having paint all over (Erin more than i since a door closed on her and it was hysterical), we had to buy acetone to remove it.
By the end of the day we had done a lot of progress and even thought we had woken up incredibly early we still had so much energy to keep going it was crazy.