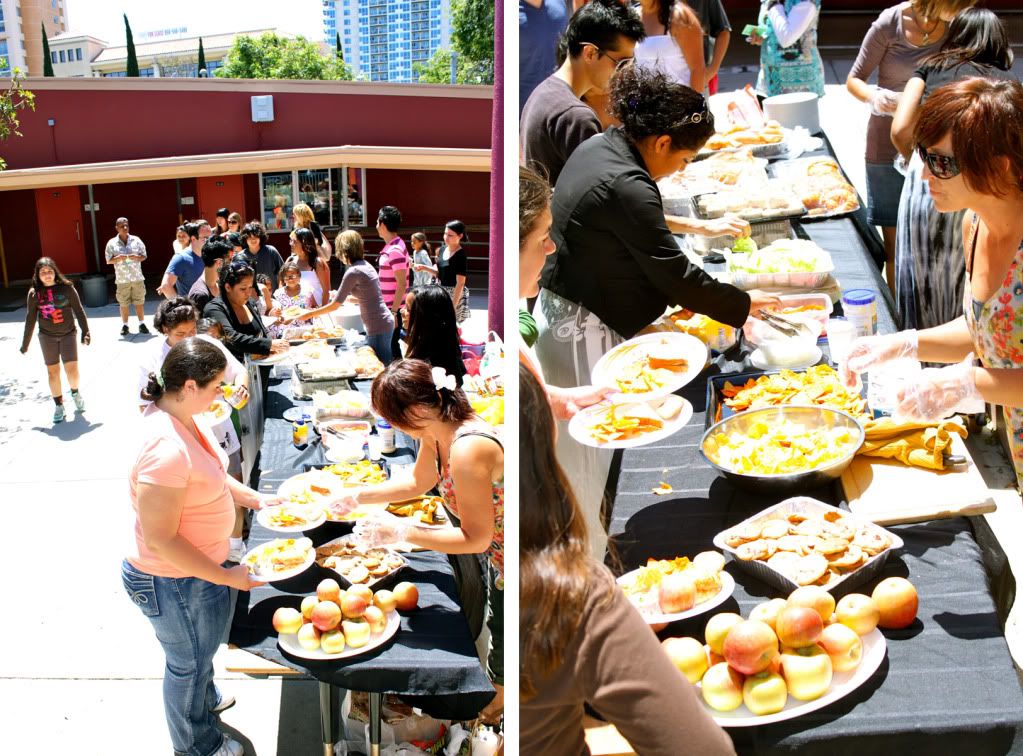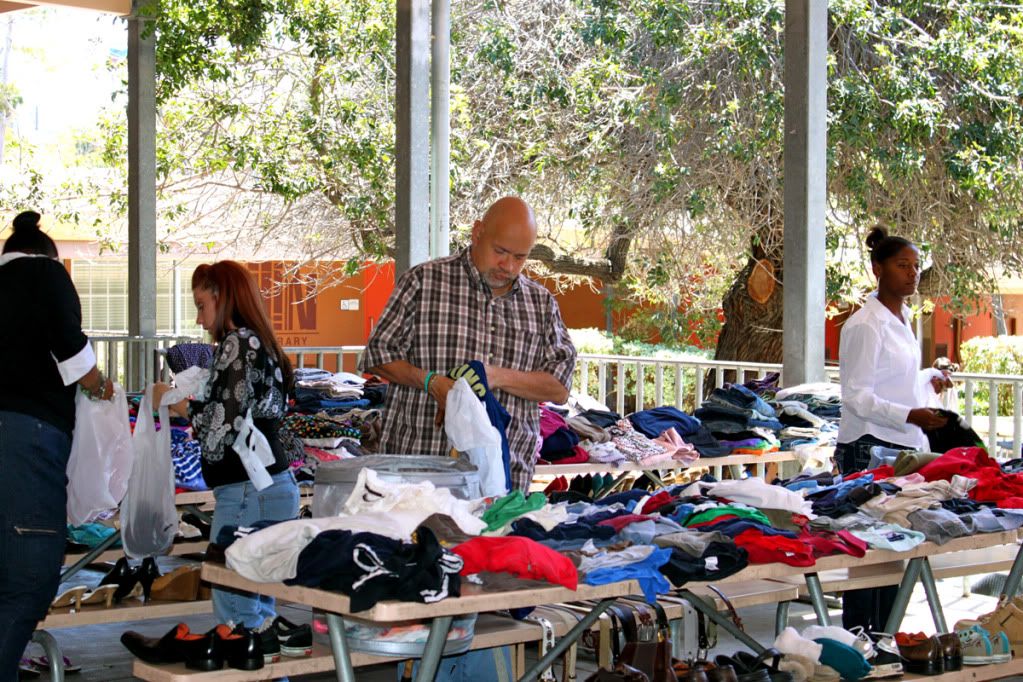 First Sunday came back full force in May, we were planning to feed 200 people which may not sound like a big deal to you but we were looking at our numbers and back when we started feeding people for First Sunday we were planning for 50 meals! Isn't it exciting that we've quadrupled our numbers in just a bit more than a year?
We had 600 apples, 3 TV's, over 70 bottles of shower gel, toilet paper for everyone, tooth brushes for adults and children, shoes and clothes galore and plenty of extraordinary volunteers from Urban Church to serve the community.
I was serving at the check out table wearing a cute tutu skirt and taking pictures, I was so busy I didn't get a chance to ask someone to snap a picture of me and I wanted to show my sister I was wearing the tutu skirt! No big deal K made it in the pictures, I'll wear the skirt again and I got to talk to every single person that checked out, getting their feedback and positive response filled my heat my joy.
If you wish to be a part of this awesome ministry by donating clothes, toiletries, non-perishable food, furniture of by sponsoring a meal please contact my lovely friend Tranica at tesperas@lifeaturban.com