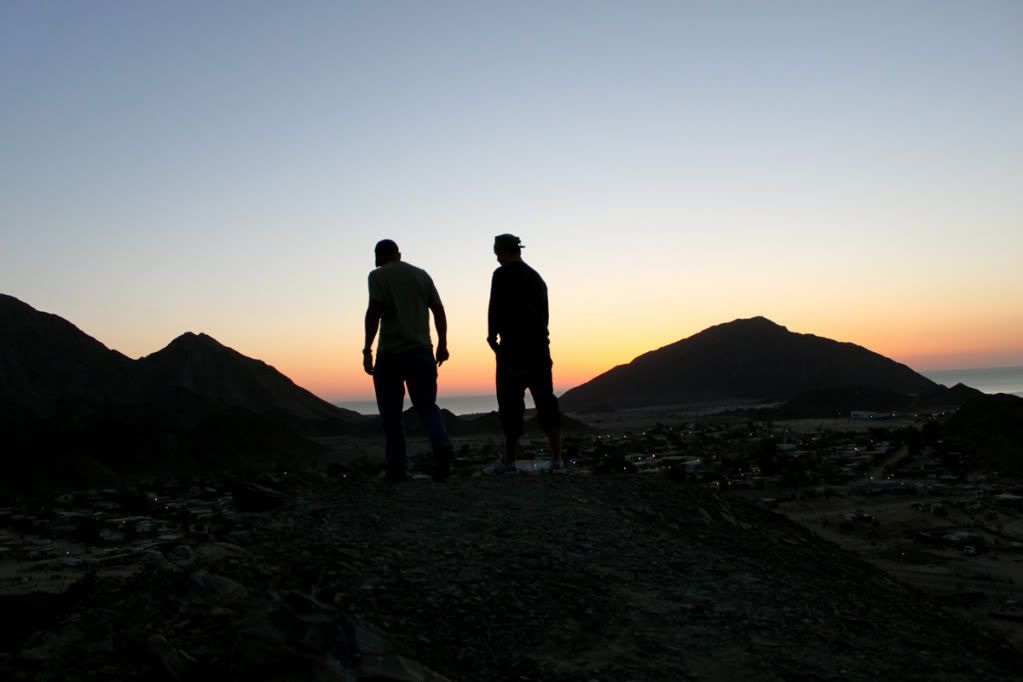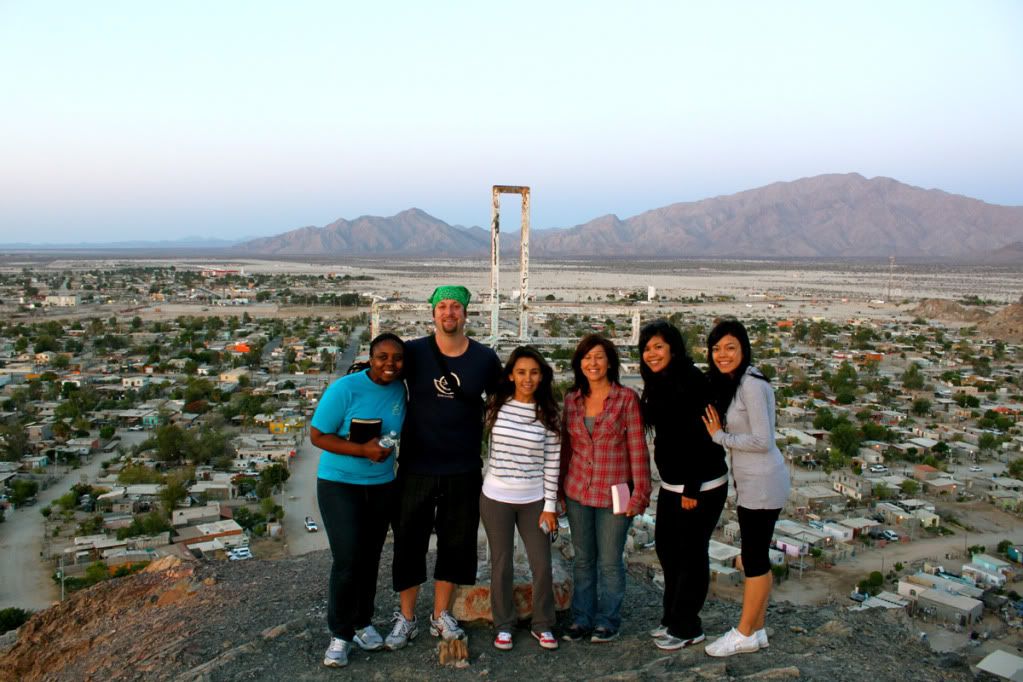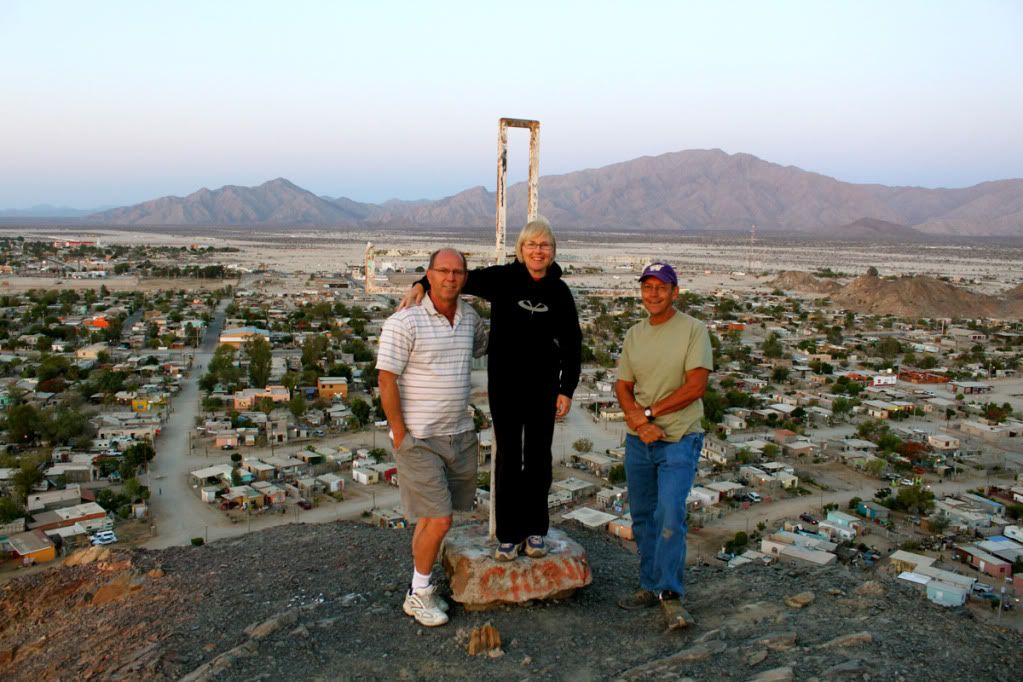 Meet Robert & Debbie Jensen, and Paul Korneliussen (his wife Donna was waiting for us at Sonshine). They are administrators of Sonshine Hacienda and they are wonderful people. The Jensens are from Canada above Montana, and the Korneliussens are from Washington state; hence Paul's awesome cap.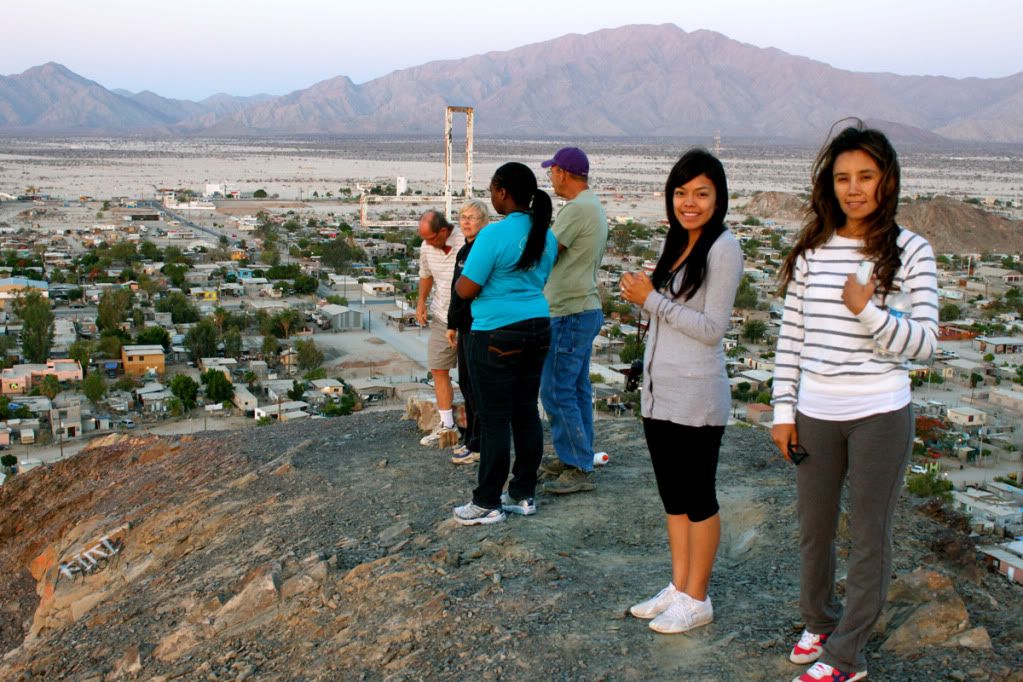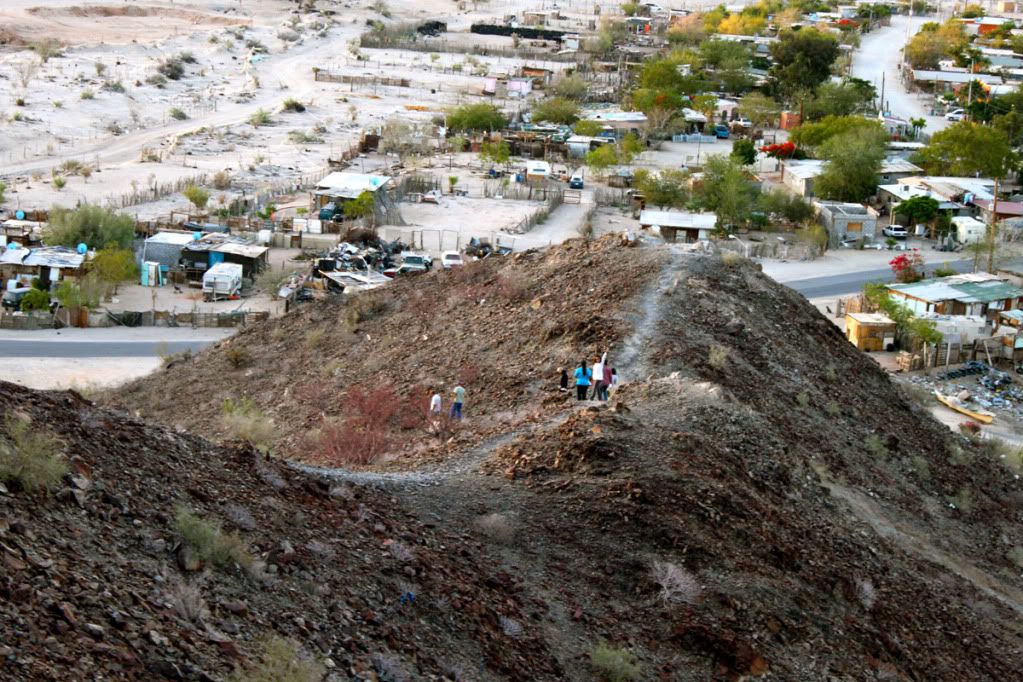 Our first morning in San Felipe the Sonshine Team invited us to climb a small mount and do a devotional with them as we prayed for the city and enjoyed the sunrise. We woke up at 445am to head there and made it with plenty of time to see the sun go up. It was beautiful and it allowed for us to meditate on God's goodness and His beauty
. Praying for the city before starting our work was incredible, it didn't even matter that we were up before the sun was out.