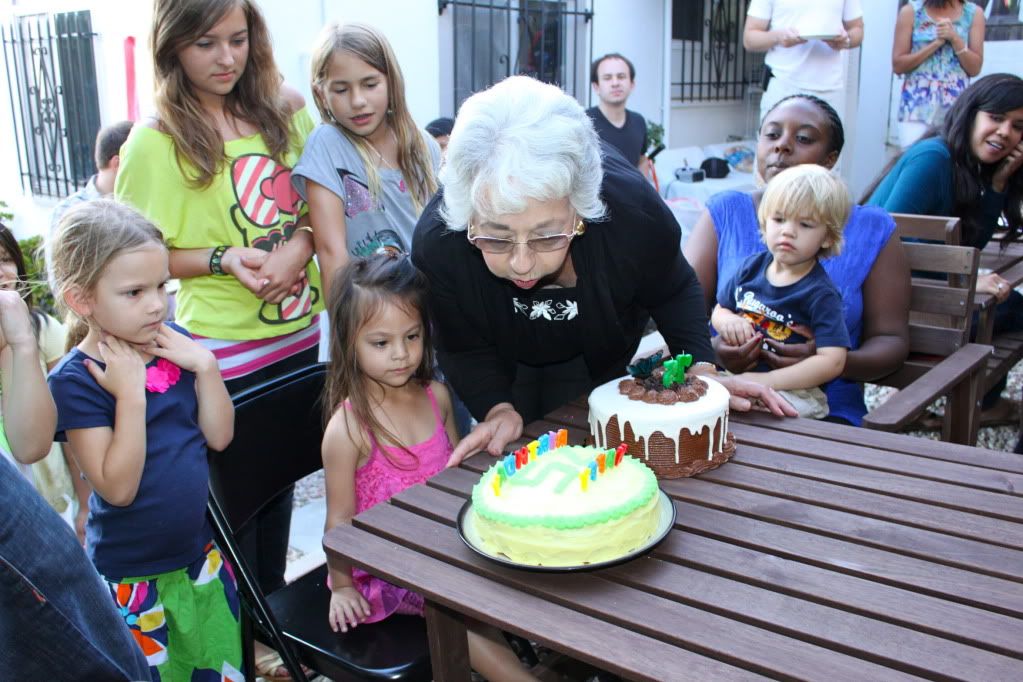 Naomi is our pastor's mom, the church's mom, a teacher at USM, one of the staff members at church and a wonderful gal altogether.
She turned 75 and since she was going to be out of town for her birthday Pastor Ben thought we should surprise her with a birthday party that she thought was just a family dinner (family dinner is a meal and hangout time we have for people at the church on the 1st and 3rd Sundays of the month, it's a Community Group
and it's so fun). So we did, and we had it at our place.
She was really surprised and we all had a great time BBQ'ing and chatting. There were so many people at our place, it was crazy considering we have a hobbit sized house, but it all worked great and we all got to celebrate Naomi together.