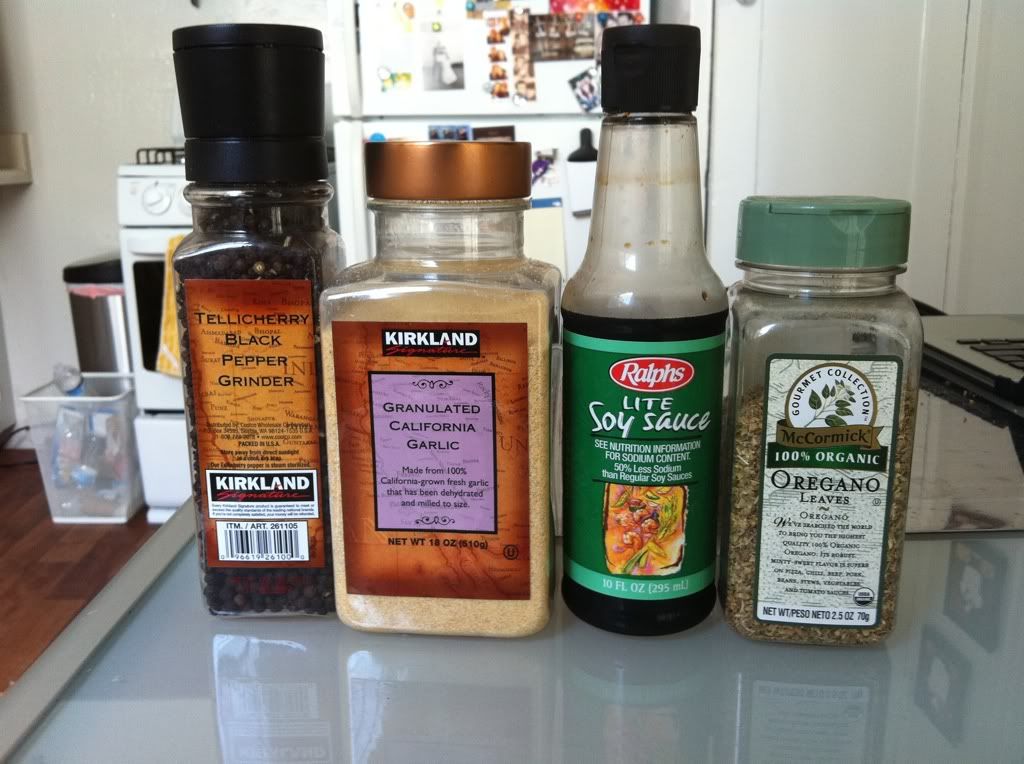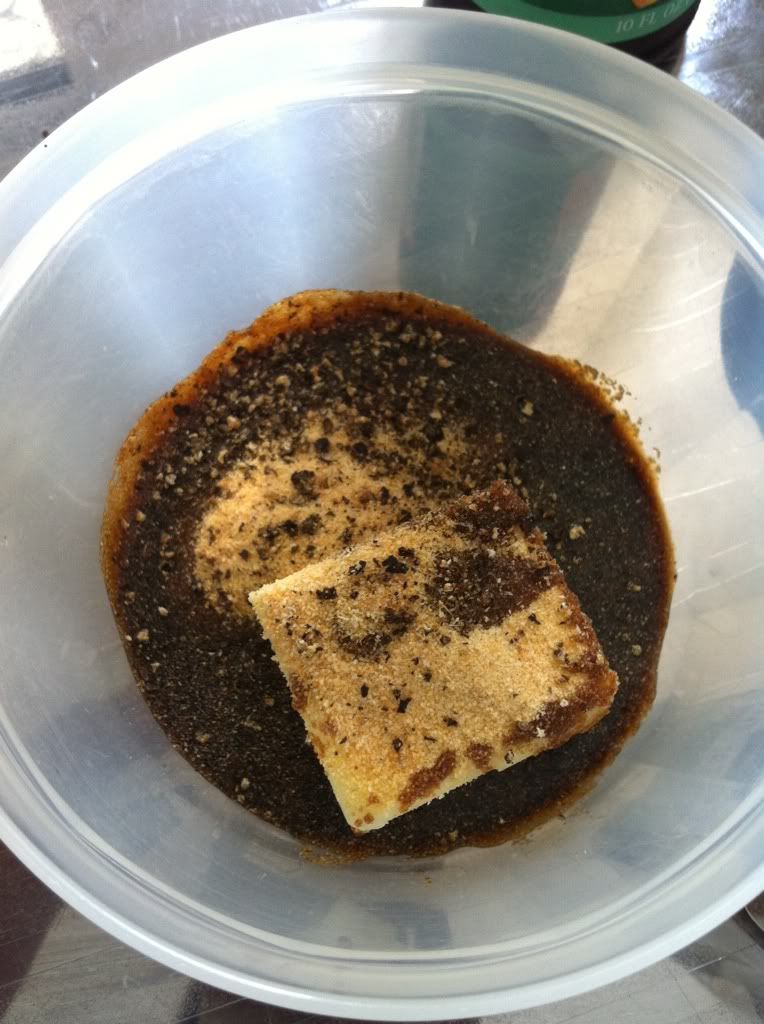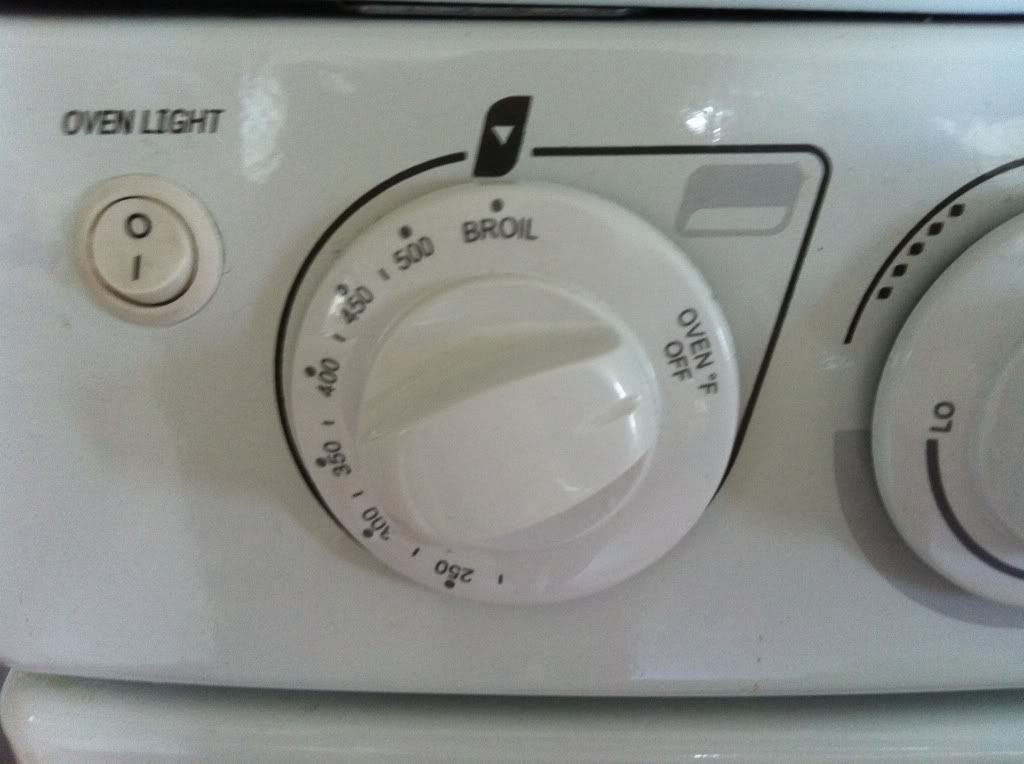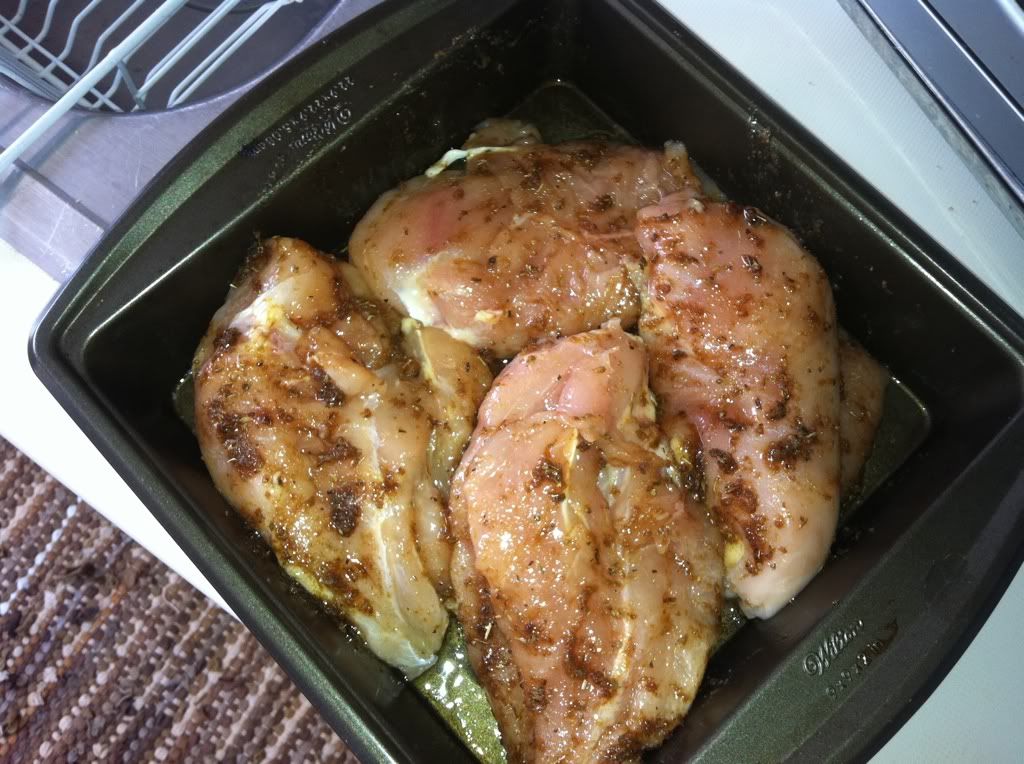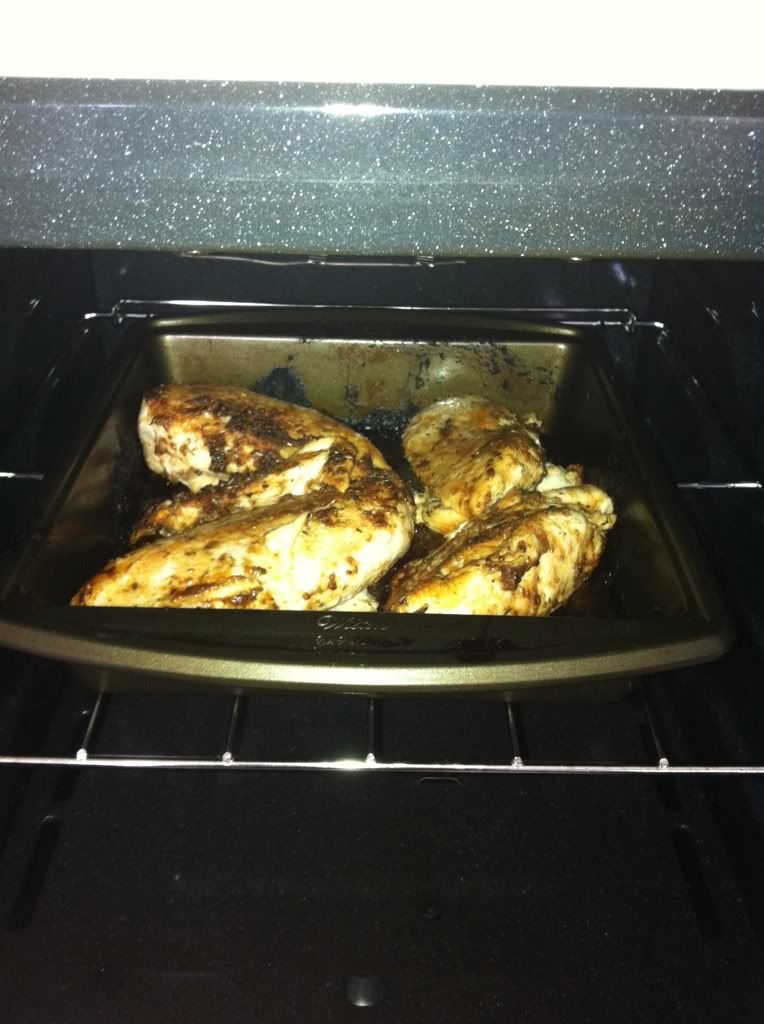 I have been trying new ways of making chicken, last week I decided to try a recipe I had seen before but using only ingredients I had at home. Introducing my version of the garlic broiled chicken.
1/2 cup butter

3 granulated garlic

3 tablespoons soy sauce

1/4 teaspoon black pepper

1 tablespoon dried oregano

4 chicken breasts

Dried oregano
Preheat the oven broiler. Lightly grease a baking pan.

In a microwave safe bowl, mix the butter, garlic, soy sauce, pepper, and oregano. Cook 2 minutes on High in the microwave, or until butter is melted.

Arrange chicken on the baking pan, and coat with the butter mixture, reserving some of the mixture for basting.

Broil chicken 20 minutes in the preheated oven, until juices run clear, turning occasionally and basting with remaining butter mixture. Sprinkle with oregano to serve.
We made some white rice and a quick salad and dinner was served. Caleb loved it, and so did, it was such an easy recipe!