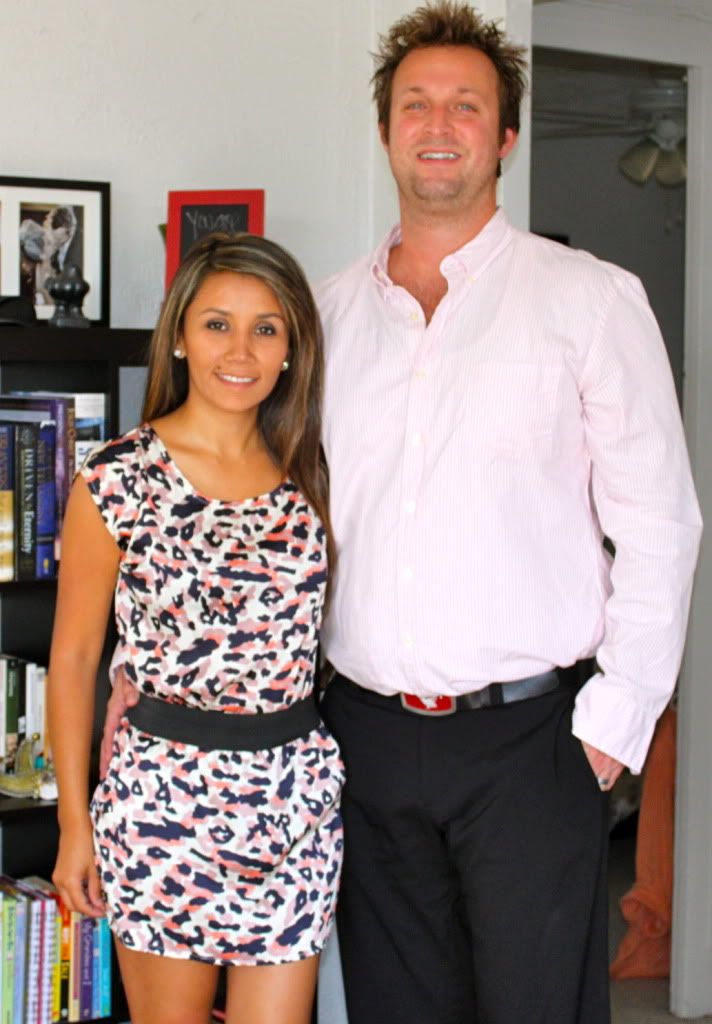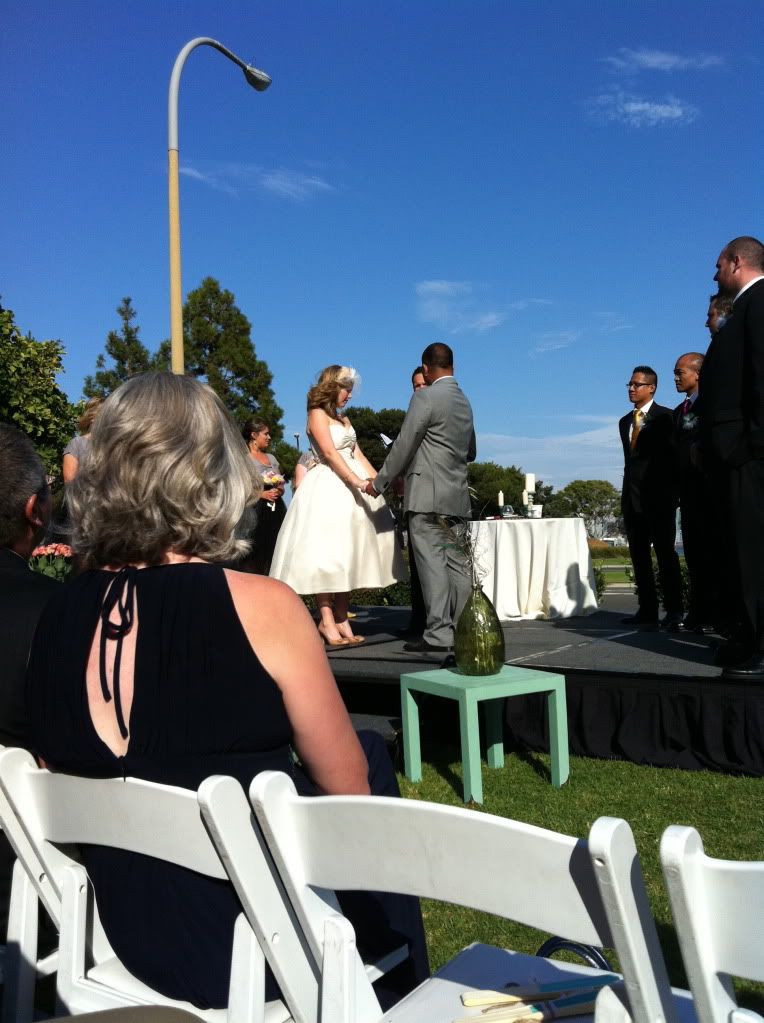 We went to the last wedding of the summer a couple Saturdays ago. Lauren and Ervin said I do here in San Diego in a pretty wedding by the ocean. Some of their decorations included peacock feathers which reminded us of
our wedding
in Colombia, so that was sweet.
We also we got to see our friend Vic -in the red dress-. Vic and I did an internship in Las Vegas together and I haven't seen her since the internship ended three years ago. She looks wonderful as usual and I am hoping we will to see her soon again, even though she lives on the other side of the world in Australia.
All in all it was a fun Saturday, congrats Lauren and Ervin!