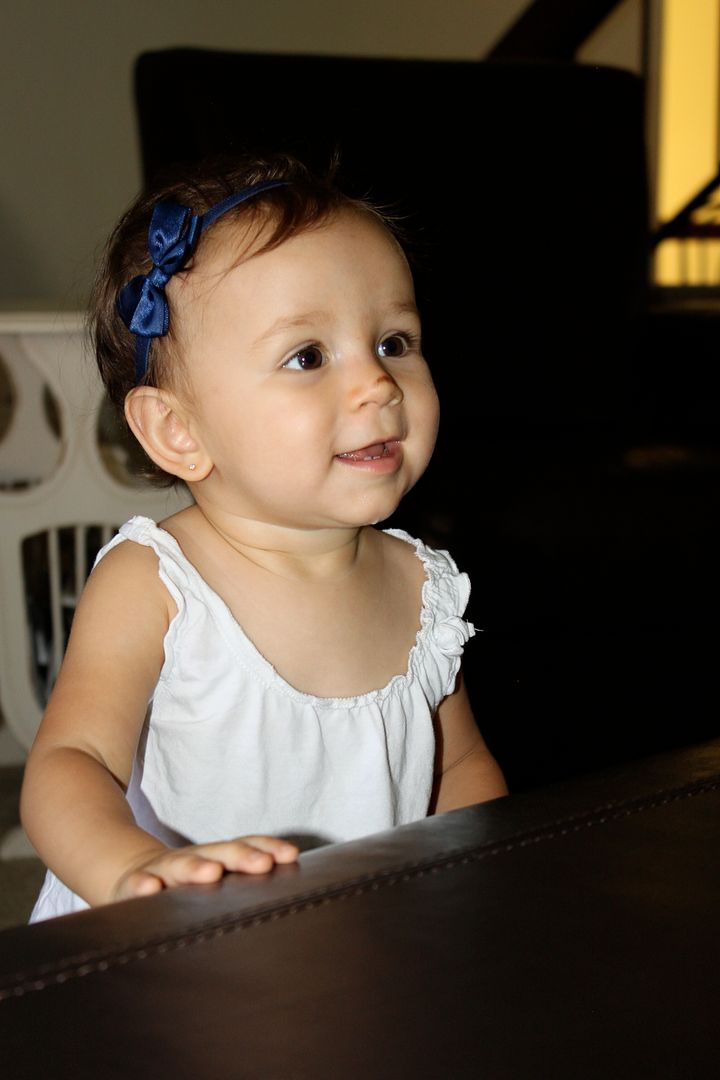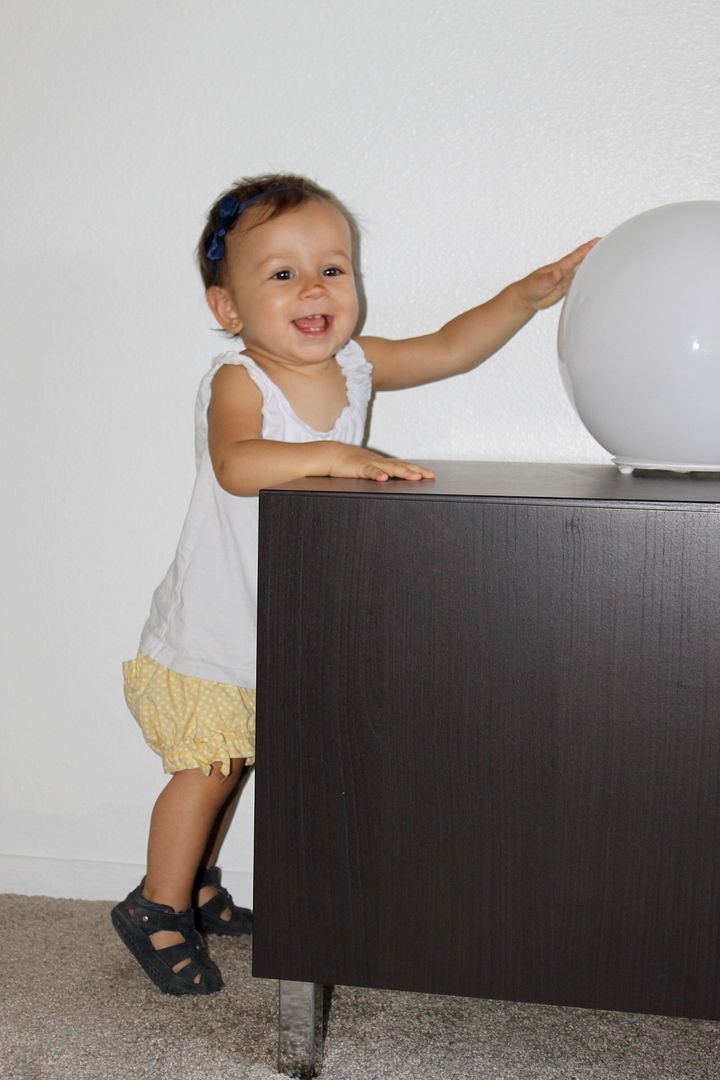 Antonella week 50
Just two weeks and my baby will be a year old. I still cannot believe she is 1, I feel like i just got her yesterday, and yet I feel like she has always been here.
This week Antonella had a small little accident, she fell playing with her beloved tennis balls in the tenns court and scraped her knee and nose. I wasn't there, Cale said she didn't cry all that much because she was concerned about the balls and how far they had gone (she was kicking them, stepped on one and fell, the ball rolled away). When they got home her nose was pretty red but we didn't think it was bad. Then she woke up the next morning with a scab. It's kind of sad but cute too haha. She a tough baby.
Antonella keeps thriving when inside her schedule. We still put her down at 10am for her first nap, she sleeps until 1145-12pm. Then we put her down again at 330pm-4pm and she sleeps until 5-530pm. Her bedtime is 8pm which means she ends up falling asleep around 815-830pm and she wakes up between 6am-7am every morning. It's great knowing we have those windows with her so we can plan ahead of time. The only hard days are Sundays because we are at church from 815am-1245pm and she doesn't nap well when surrounded by other children she could play with. We usually take her home and she falls asleep before we arrive, we move her to her crib and she takes a 90 minute nap, but then her second nap is too close, so she just gets cranky around 530pm and we take her on a walk until 730.
It's crazy having her on a sleeping schedule and a feeding schedule (she eats at the same times every day), I feel like I am super rigid and strict about it, but quite frankly she thrives in that schedule, and I am able to organize my life. We'll see how a second baby is going to mess this whole thing up and make it fun haha.