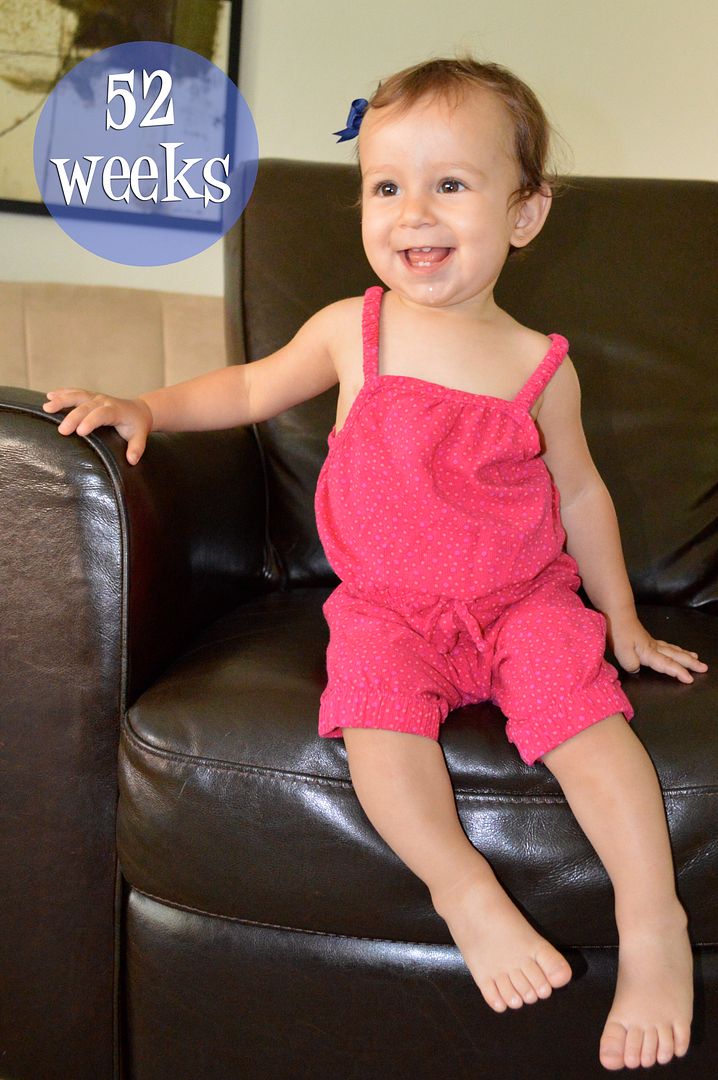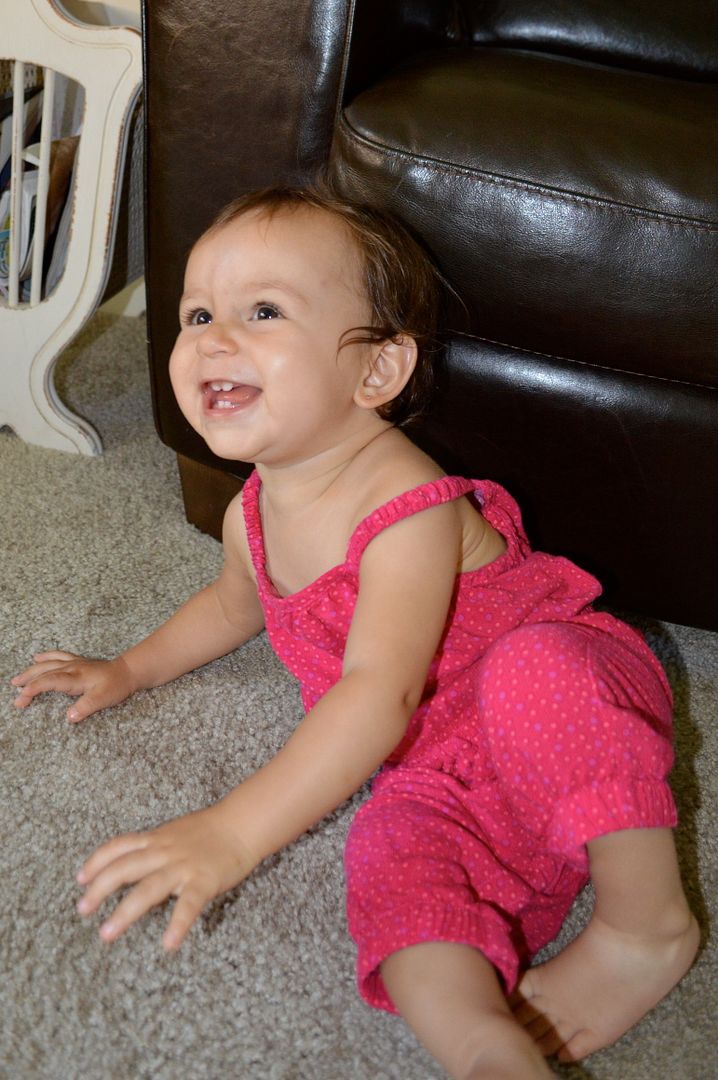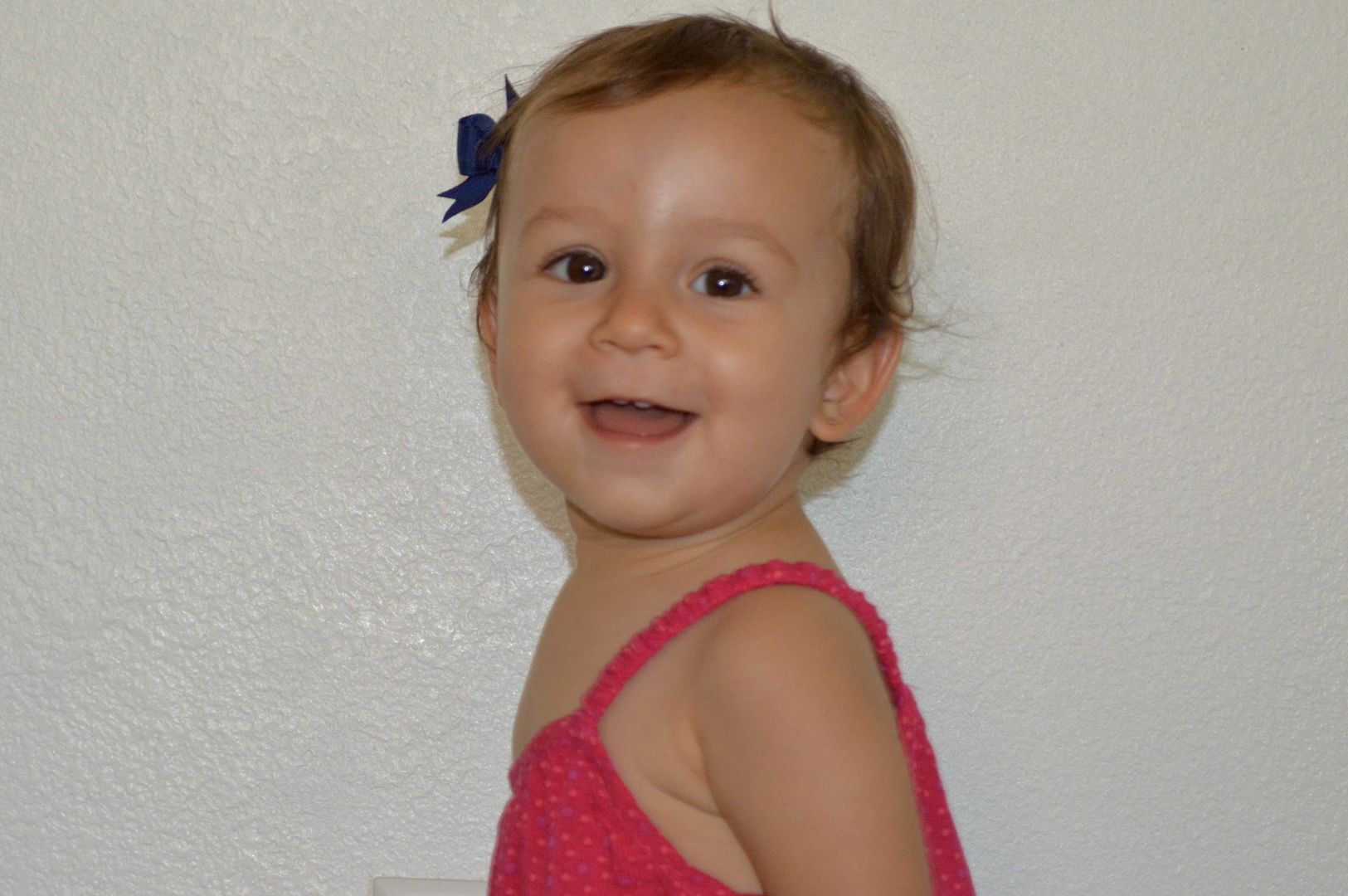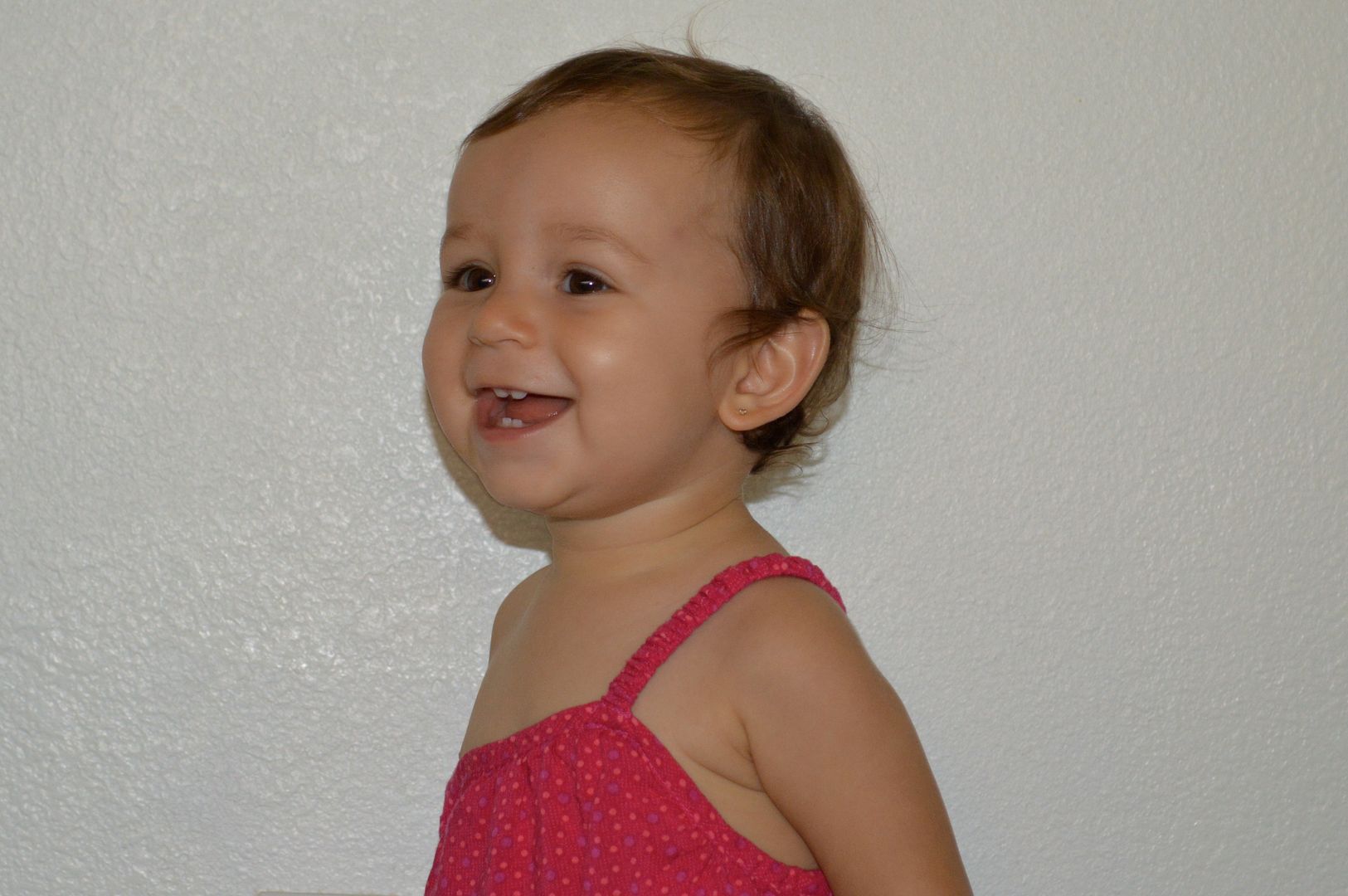 Antonella is 1 year old, 52 weeks! It is crazy how fast it went and how much she has changed. She started pouting this week, like she knew she was on her way to toddler-hood. It is quite cute qhen she pouts but we are not falling for it, when we say no unfortunately it has to be no, sad, cute face and all.
She tried pork for the first time this week, she doesn't know the difference between one thng or the other, she just eats and eats and eats. Strawberries are a favorite fruit, she'll eat them until she is tired of moving. She also loves mandarins! She doesn't like bananas much, and things that have a similiar texture to bananas always end up on the floor. She eats smashed bananas mixed with pumpkin or sweet potatoes, I think it is more a texture problem than a taste one.
This week she met her cousin Ellie, and she was so sweet to her, she kept getting in her face to try to kiss her and hug her. At 4 months old Ellie wasn't amused, but she tolerated it haha. Antonella waved her balls in Ellie's face and showed some serious concern when Ellie cried, it was a nice sneak peak into our life in 6 months.
From now on we will be posting just pictures of adventure, no more Antonella weekly pictures, just belly shots and life adventures.