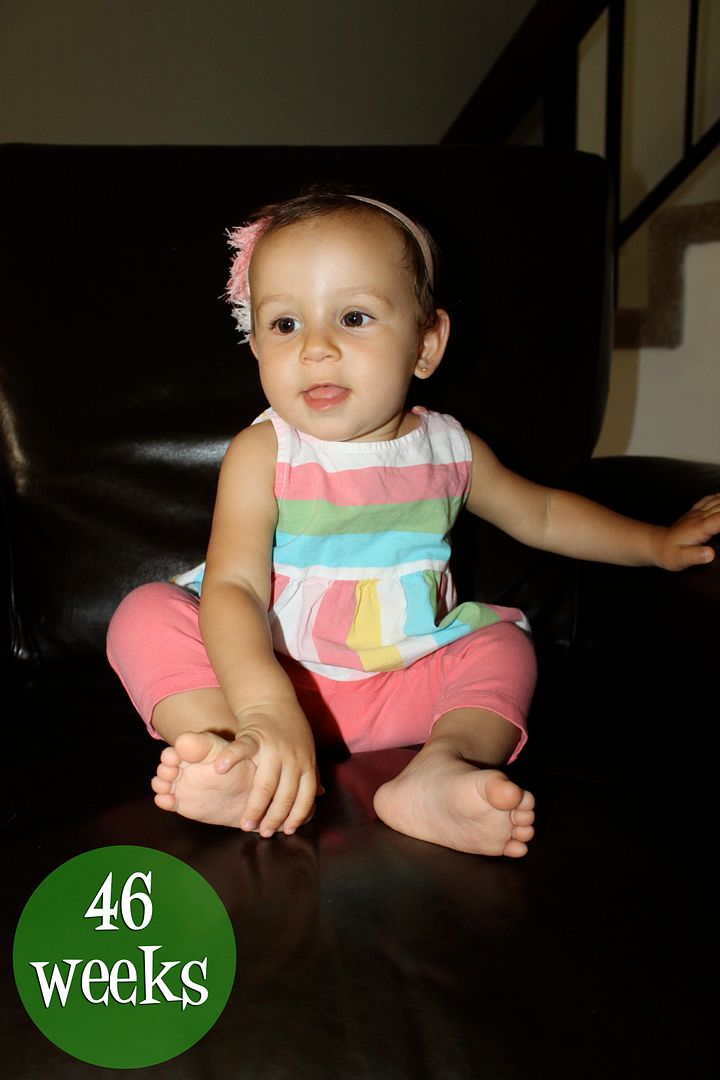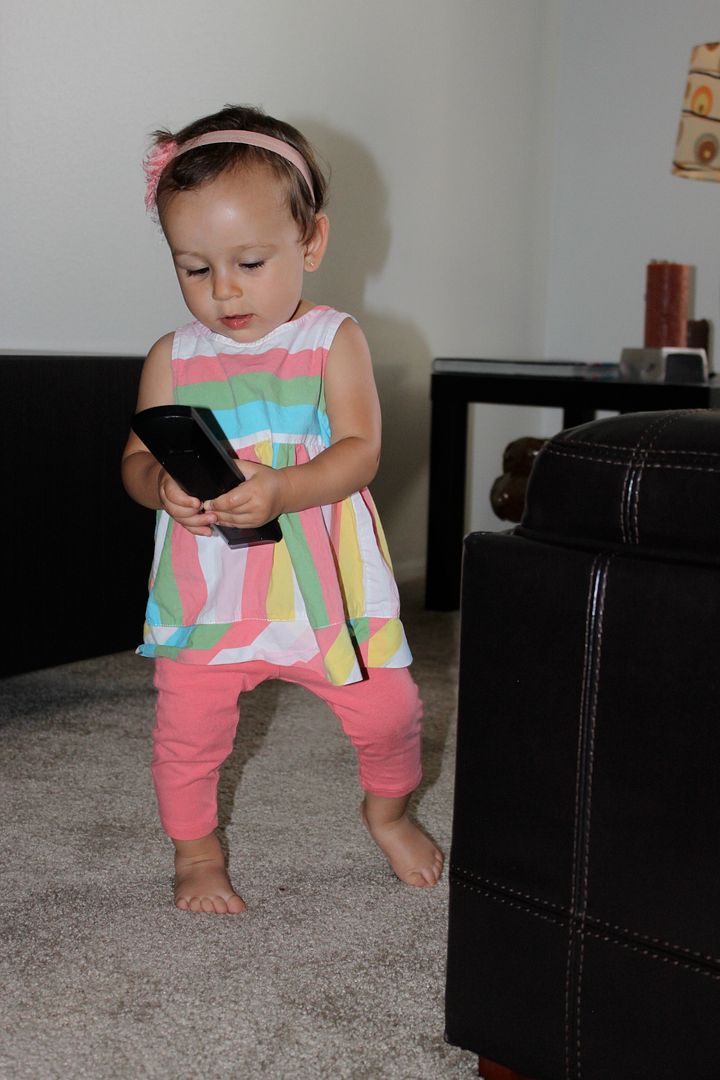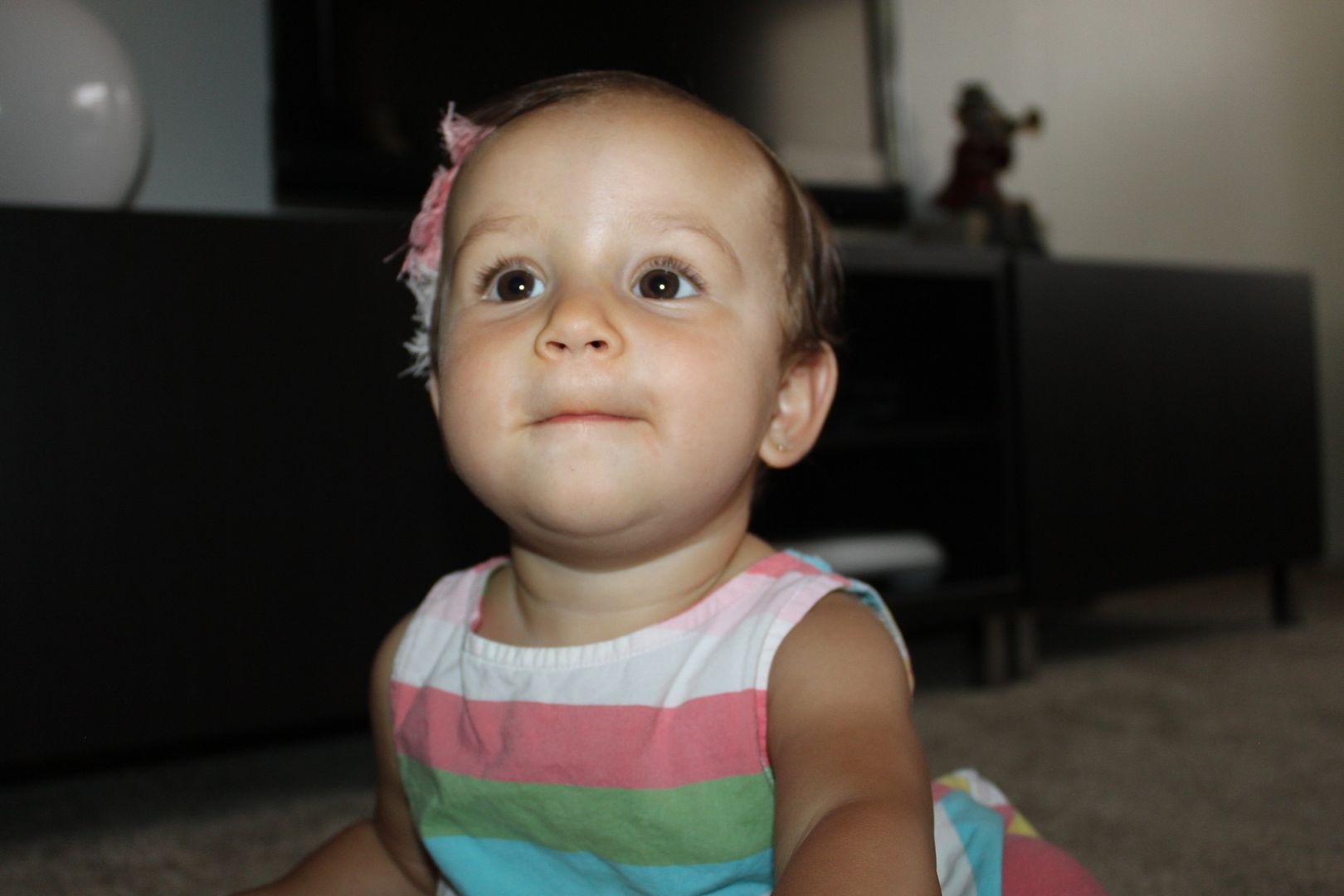 Antonella Week 46
July is here, and with it the last month my baby is not any years old haha. How did time go by so fast? I can't remember so many things, I am grateful for videos and pictures, but my mind fails me when I try to remember her the first few weeks. She was so tiny, I was so new at this baby business. I still feel so new at it and I am already planning a first birthday, kind of, I have ideas and a pinterest board.
My baby has been sleeping wonderfully this week. We moved her bed time to 830pm, and then to 815pm and she has been waking up at 7am and 730am which is great because it gives me an hour to get my self organized and read and prayed up in the morning. Her naps however get shorter and shorter, we are lucky if we get an hour and a half. But she still gets two, one at 10am and one at 330pm.
Don't you love her skin tone? and can you see the little curls coming out? Oh also I discovered her first mole this week, it's a small tiny brown dot in her lower back on the left side. I love that I know her so well a small dot is noticeable for me.