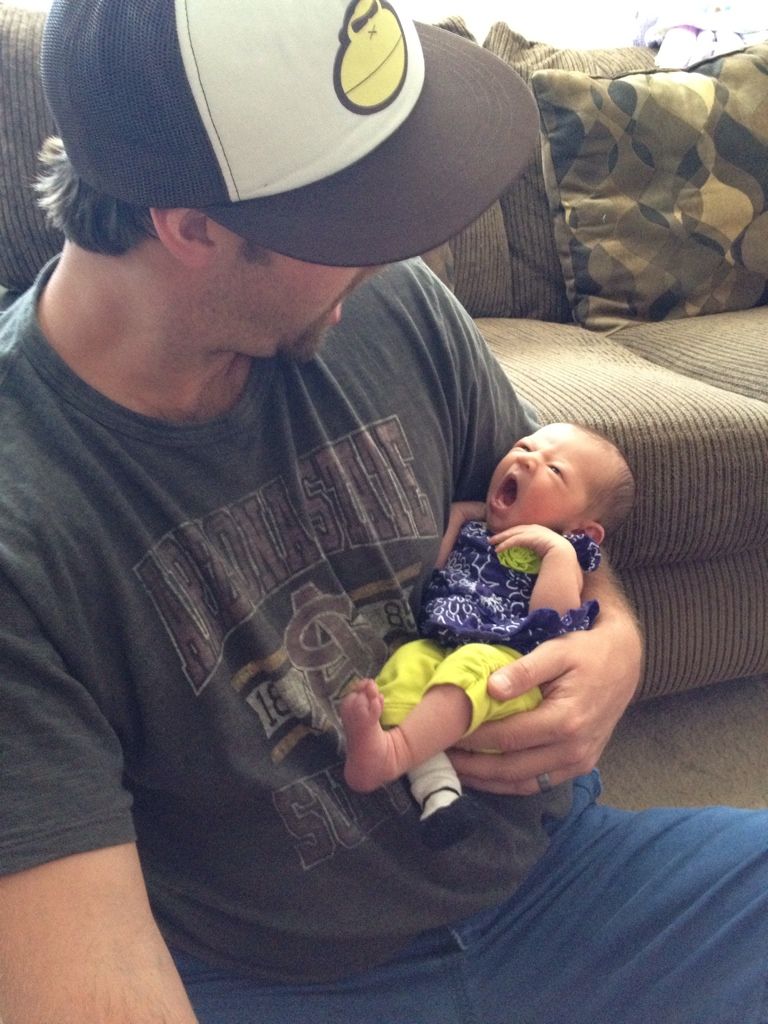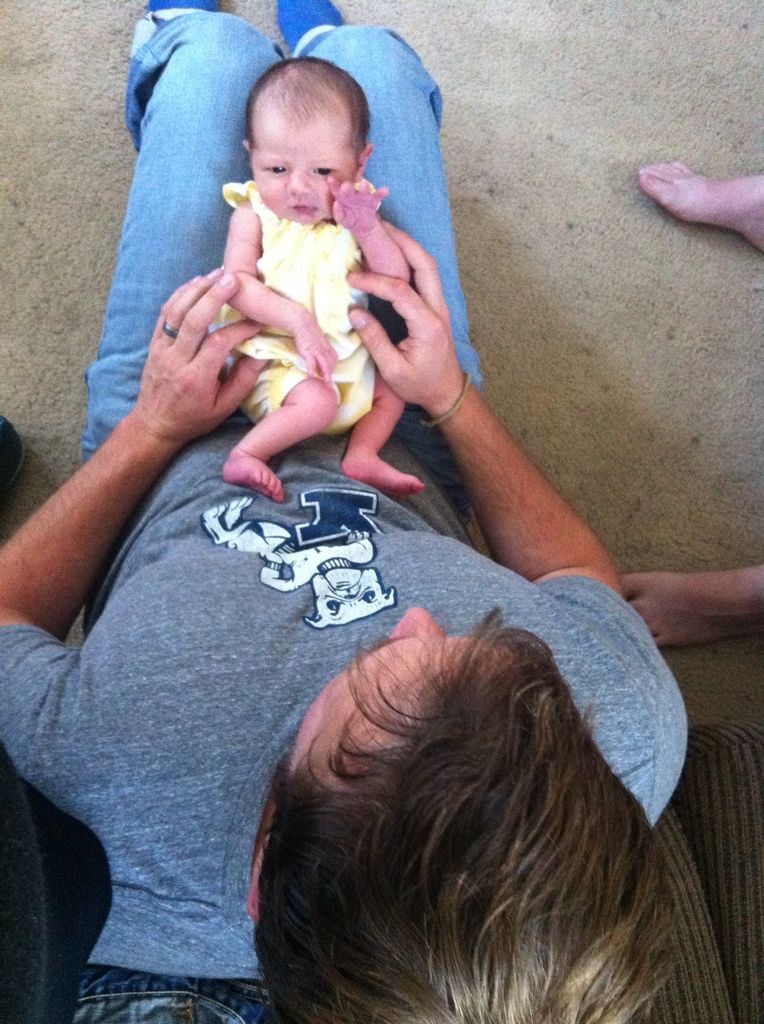 Meet Aubrey, isn't she beautiful? she was born on Saturay 6.16 and her mom,
Courtney
, and I got to enjoy pregnancy together as she was only 6 weeks ahead of me. Aubrey is
Gibson's
little sister and he's doing wonderful at playing the older brother, he was so sweet to her while we were visiting with them.
Between Aubrey and
PJ
my daughter is already blessed with amazing girlfriends, I can't wait for them to start hanging out =D.