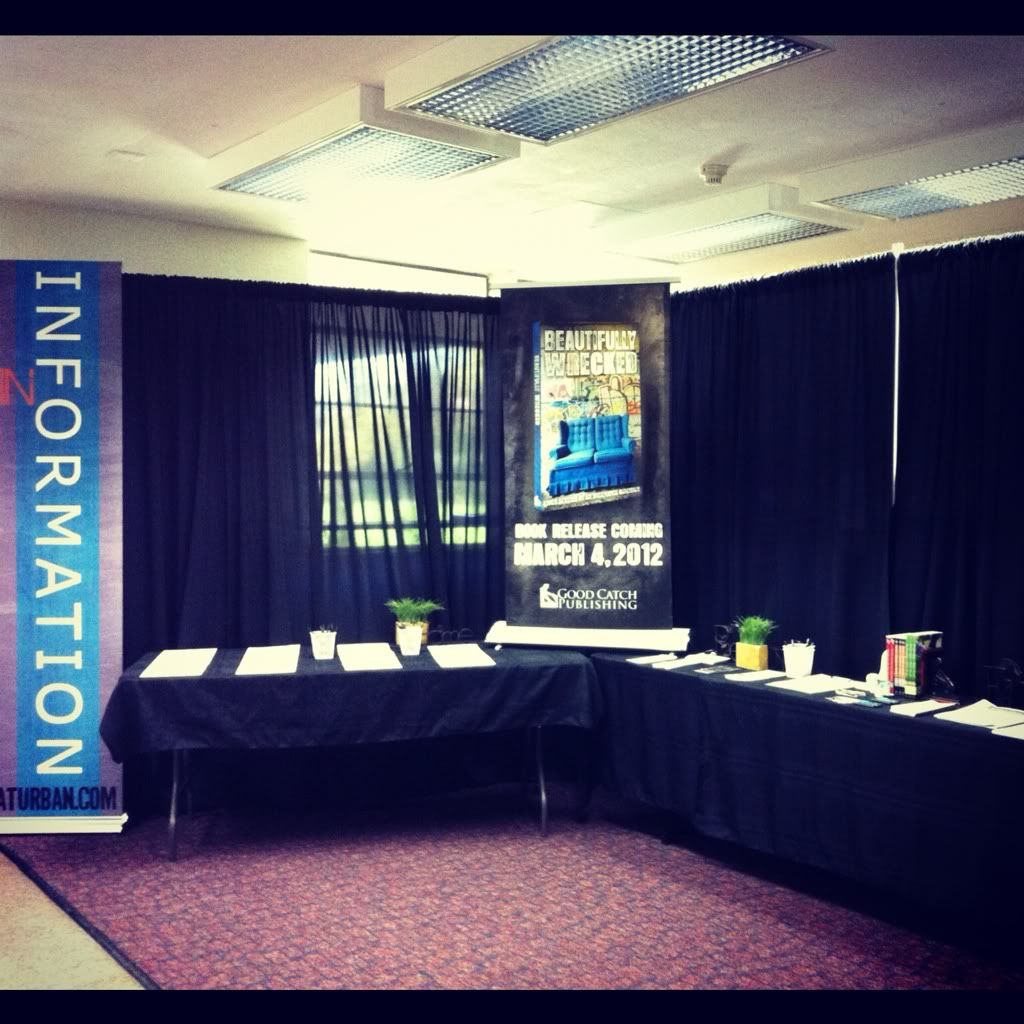 As most of you know Urban Church had to deal with a fire that was ruled as arson about 4 weeks ago. It has been quite the interesting few weeks making sure we keep on doing ministry regardless of what we are missing and the emotional weight of dealing with losing 80% of our equipment, plus knowing someone set everything on fire. We are so grateful nobody got hurt, all the stuff we lost can be replaced, and most importantly the Kingdom of God will move forward through Urban Church in spite of fires, rain, opposition, whatever.
We have gotten creative and we are meeting now at the San Diego Unified School District Offices Auditorium. The fact that we found a place to meet 500 yards from our previous location and within days of the fire is a miracle in itself.
It has been amazing to see our church come together and carry the weight of ministry together. Most people don't realize how much work a church is, most people don't get the privilege of seeing the ins and outs of church life. It is easy to come Sunday at 1030am and leave at 1230am and think 'wow that was great!' but church is so much more than just two hours on your schedule. I think the members of Urban were able to see that through this last few weeks of prayer, trusting, faith and community.
On February 26th we are celebrating 3 years of ministry and we are excited to come together to celebrate a year of lives transformed, of steps of faith, of new believers, of sad goodbyes and exciting opportunities.
If you are in San Diego come celebrate with us, it's been a good journey.