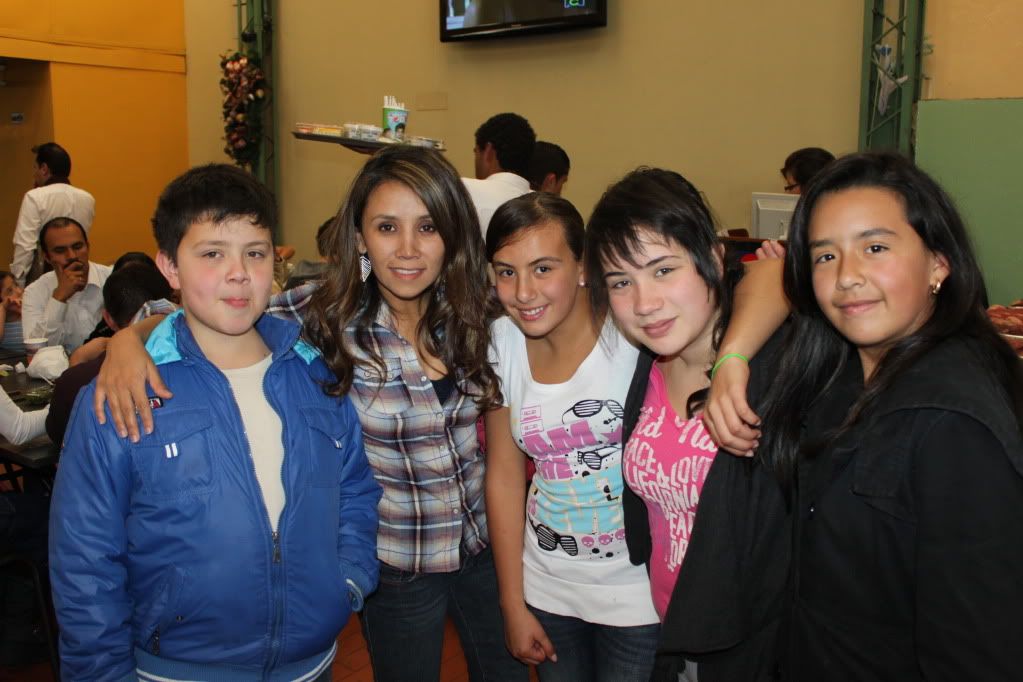 There is this restaurant in Colombia that sells meat, tons and tons of meat. The restaurant is not pretty at all but the food is so wonderful you get over the look of the place very quickly. I started a meat fast when I got back to the States so for our last lunch in Colombia we figured eating meat sounded like a great idea, and so we headed to this restaurant and most of mom's side of the family joined us.
Caleb could not believe the amount of food we were being served for the price we were paying. He got a plate that comes with a piece of beef, a piece of chicken and a piece of pork, all of them fairly big and great sides; potatoes, yuca and arepas with guacamole. All of that for about $13 dollars, yeah you read that right! Not only is the quality of the meat incredibly good but they also cook it to perfection. We loved eating there.
After we headed to our grandparent's house and on the way there my aunt and her husband with some of the kids drove by us honking and yelling out the window with their thumbs up. Caleb had no idea what was happening, I explained there was no reason for it, the idea is just to have fun, in Colombia that is always the main purpose; to have fun!