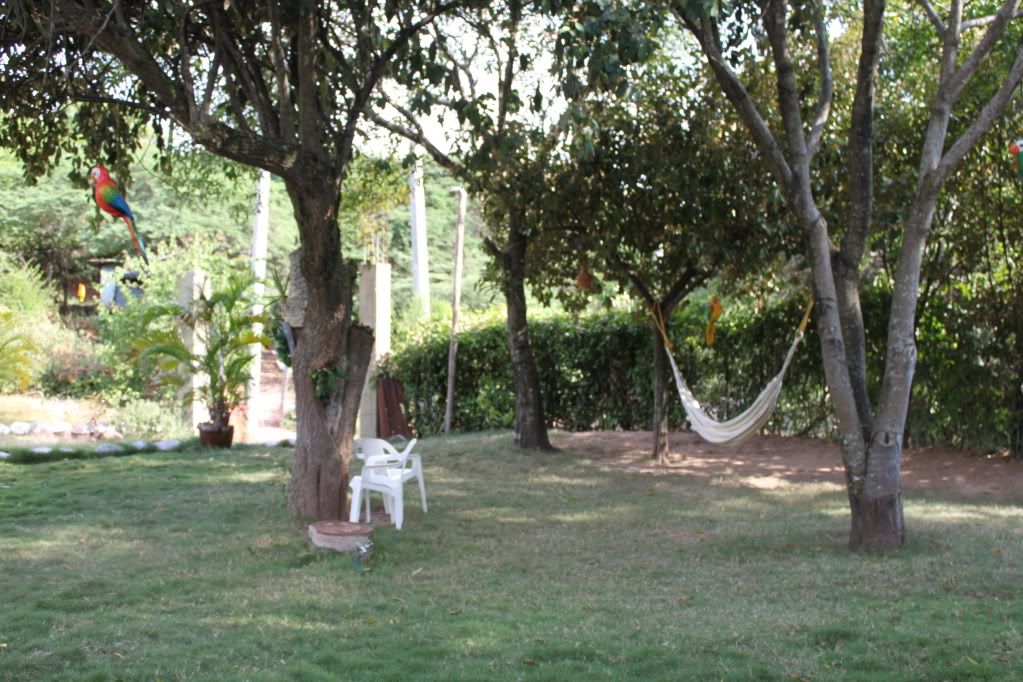 So from the farm we headed to a little condo my grandparents have about 3 hours from Bogota in a small town called Girardot. We went with my brother, sister, Mom, Mom's husband and grandma. We had 3 cars, one where Mom and William (her husband) were riding together, another one with Grandma, my brother and Maff, my sister. And a third one with Caleb and I.
Mom's husband is a "cautious" driver (which is code for really slow); my sister was driving Grandma's car and Caleb and I were following. It wasn't long before we couldn't see Mom and William, but then Grandma wanted to visit her cousin who has a farm in between our family farm and Girardot. To get to her farm you have to ride through dirt roads and it feels like quite the adventure.
Well there were kids all over those roads, kids with little to nothing. Remember when I told you Grandma was a generous woman? Well they started stopping everywhere and giving out bags to all this kids on the road. Turns out Grandma always has little packages with a toy, a couple shirts and some food for kids she might encounter in her various adventures. That day she gave away over 25 packages and we were amazed at the fact that she still had some to give. I didn't take many pictures because I didn't want to offend the people, but the few I took are a good reminder to always be ready to serve those in need. I love Grandma's heart, I know in my heart she will be in heaven with us one day.
Needless to say William and mom caught up to us. After a touching and fun ride we finally made it to my Grandma's cousin's farm. A beautiful and peaceful oasis.