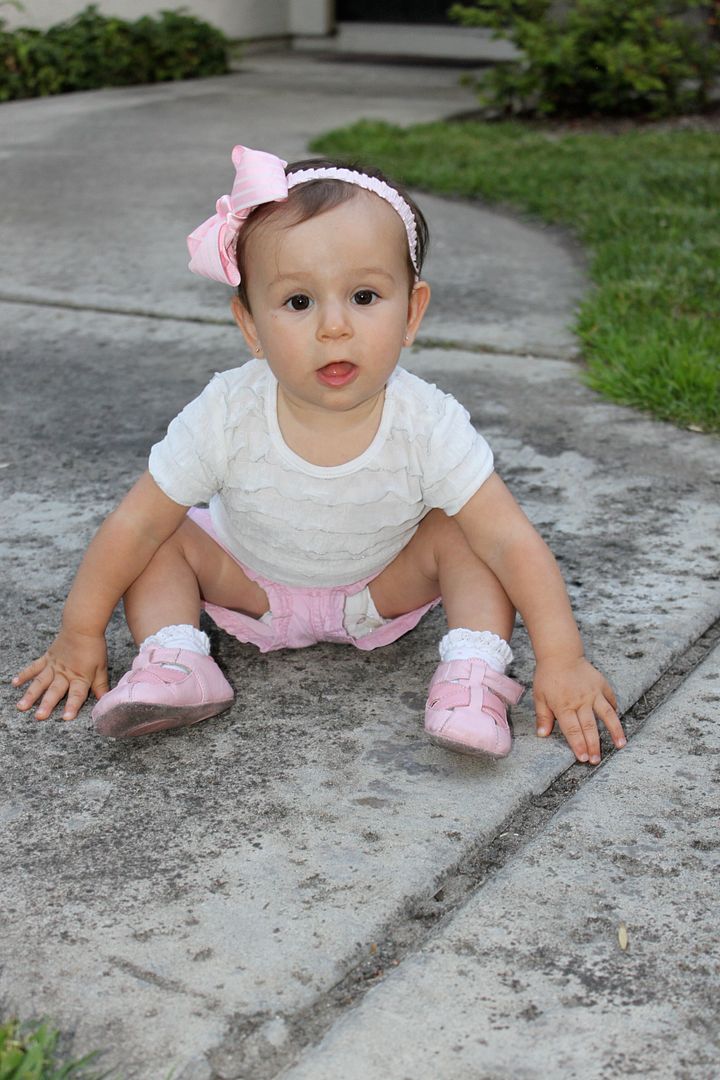 Antonella Week 43
This week Colombian grandma and great grandma were in town and spending a lot of quality time with Antonella (which explains all the pink, they just wanted her to wear pink haha). They couldn't put her to bed for naps, so she was walked and rocked to sleep, she tasted ice cream, and she had more play time than she has had since she was born. It was such a good time.
She has been walking pretty well for the last few weeks, which also means we have a new bruise every week. She bonks her head against everything, but my sweet little baby very rarely cries, she just shakes herself and continues on her journey towards discovery.
She also has decided that dancing is fun. Every time she hears music she starts dancing and it's so very cute. I love that she has rhythm and loves music, makes me feel she is Colombian in spite of the whiteness haha.