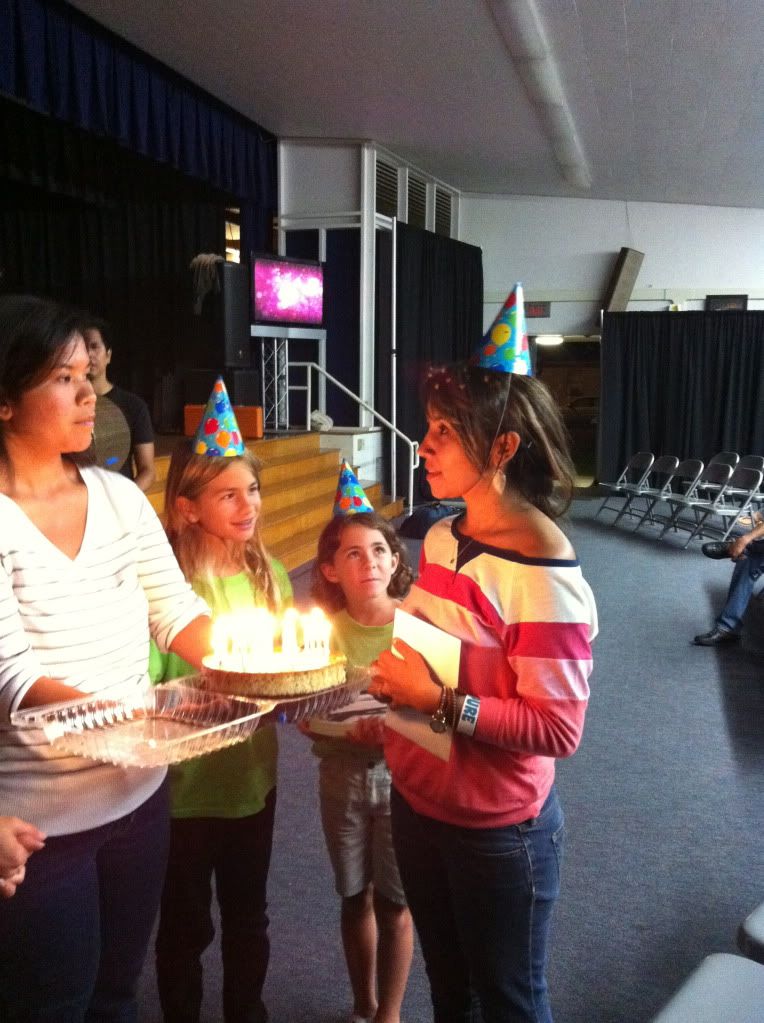 My birthday started with the Crème brûlée french toast in bed. Followed by the K's traditional dance and song. This year's song went something like this:
I love Jesus
I love my wife
He gave me her
so I could start my life

She's so sweet
She's so much fun
I'd like to wrap her up
In a

hot

dog

bun
He danced and it was the best performance I have ever seen in my life. I definitely love the traditional song and dance deal we have going on, it makes your birthday awesome. After singing and dancing K gave me my card in Spanish, then he gave me my gift. We went about our day like normal and at Set Up for church he had everyone wear little hats and they sang Happy Birthday. It was a laid back, quiet birthday and it was PERFECT.
I am so grateful for friends that love me and that are so very wonderful and sweet to me. I love my husband and
I love my life
, my birthday was truly amazing and there is a part two!