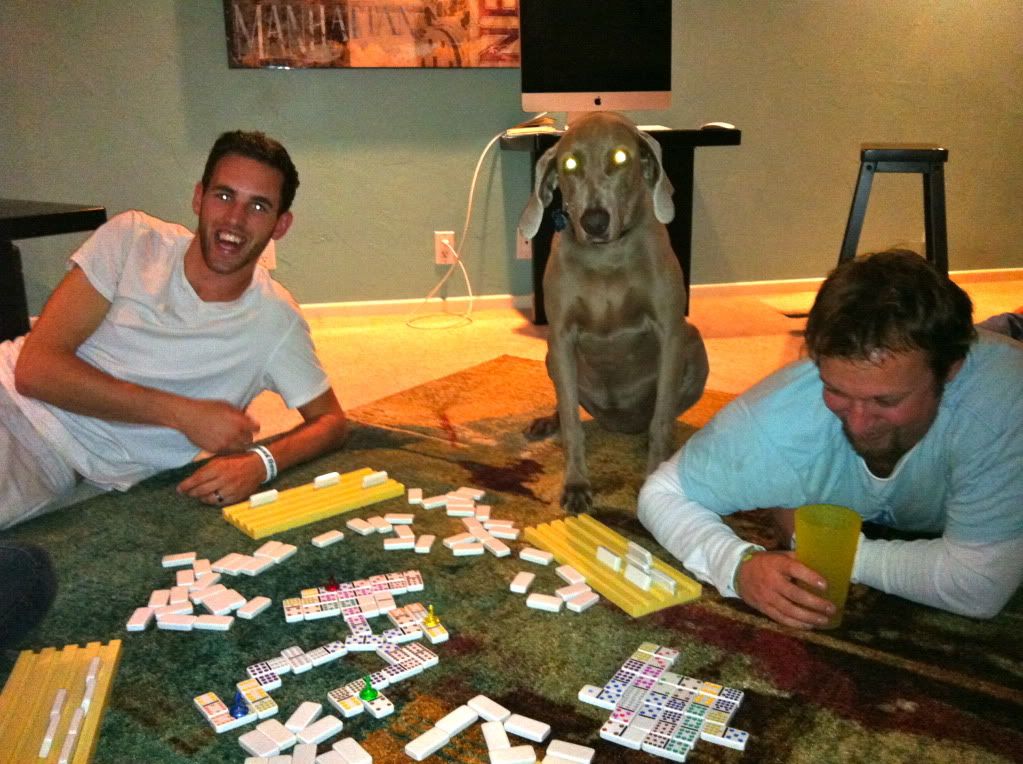 Emma was playing too!
We went over to our friends Josh and Jess' place for dinner, donuts and some Mexican train. I made dinner; my legendary chicken stroganoff with white rice and sesame broccoli made a good impression. Josh and Jess made the most outsanding donuts I have ever had. One was a pumpkin cake donut with walnuts on top, and then there was a PBB&B (peanut butter glazed, banana creme filling with caramelized bacon on top) donut that melted in your mouth, most outstanding donut I have ever had. If you want to know where to get these donuts follow
@Aroma_of_Life on twitter, all info is there.
After eating until I couldn't open my mouth anymore we played some Mexican train, I was doing so bad I started spelling our names with the dominoes. As always it was a great time with the Pickens.