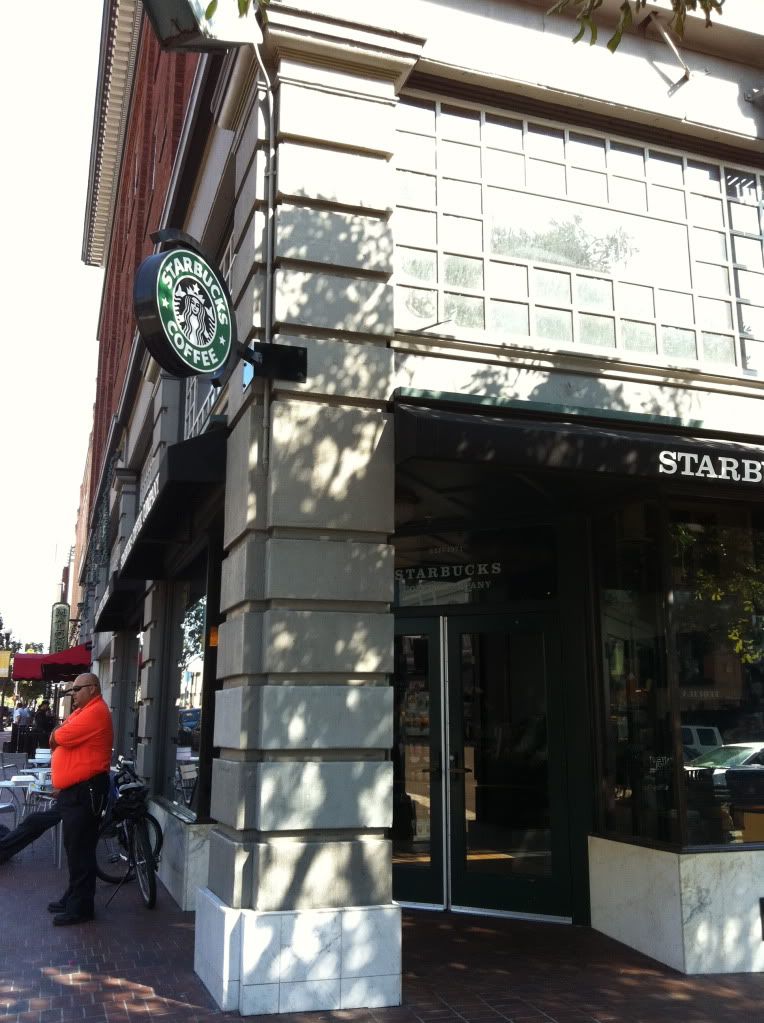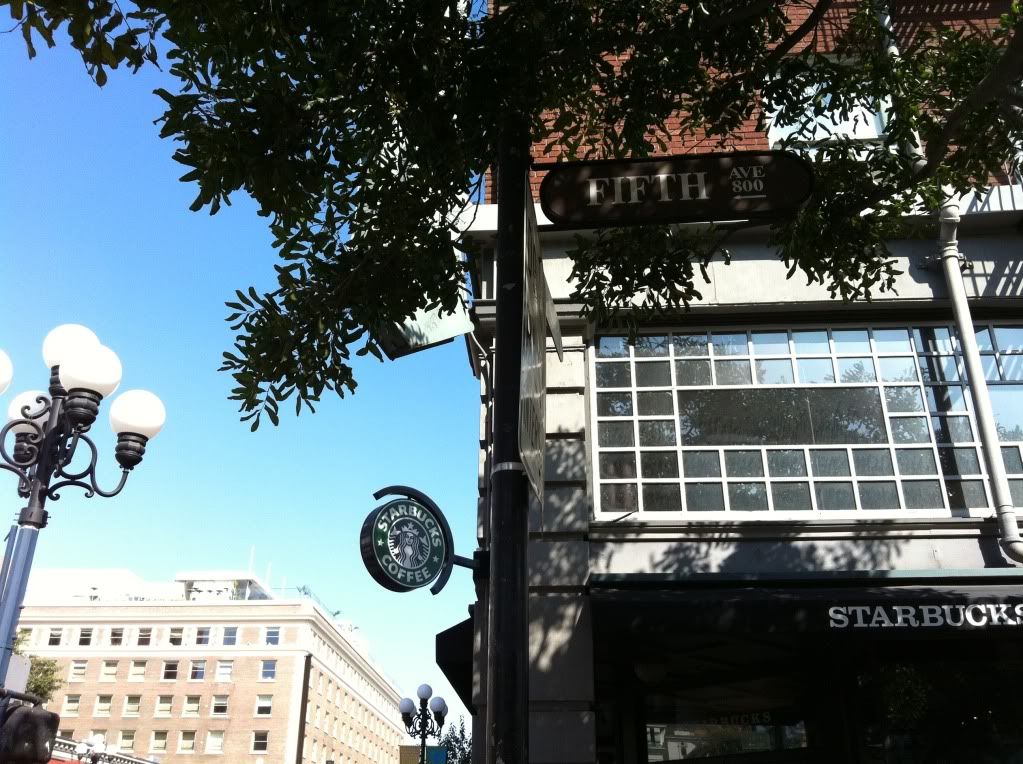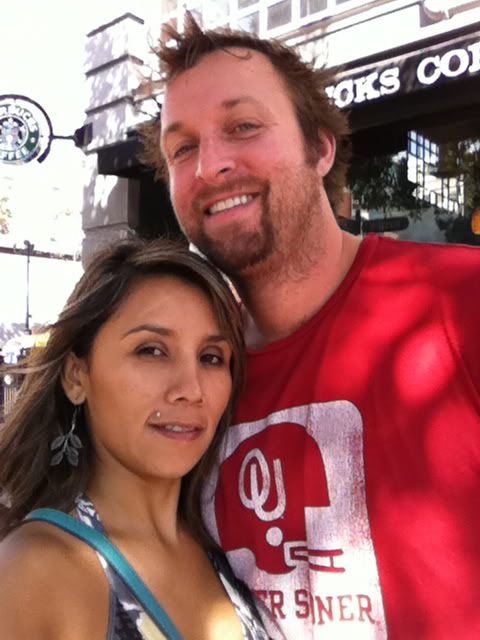 September 1st, 2008 K asked me to lunch. We hadn't spent much time together at all, especially considering he was still living in Las Vegas and I had been living in San Diego for a month. But in one of his visits he asked me to lunch and right after lunch we drove by Starbucks on 5th and Gst. He told me he liked me, asked me to a cup of coffee and said he wanted to get to know me better, he wanted our outings to be intentional.
A couple Sundays ago we walked by the same Starbucks and remember our awkward, cute conversation.
Oh Starbucks, now you are part of the best story.