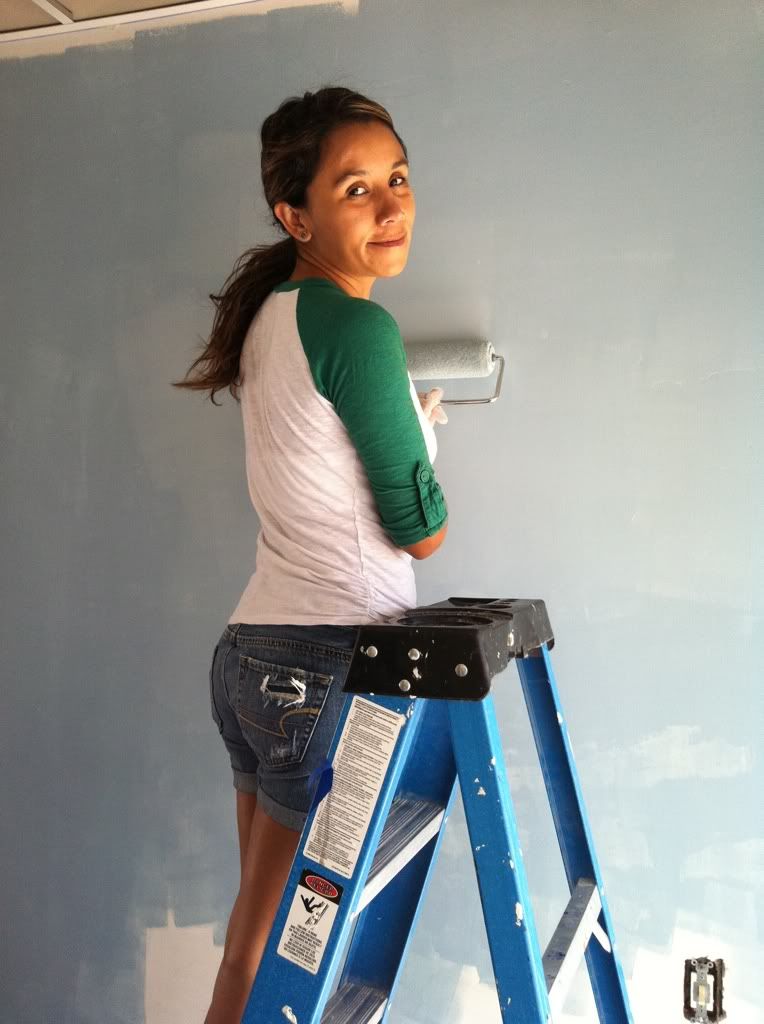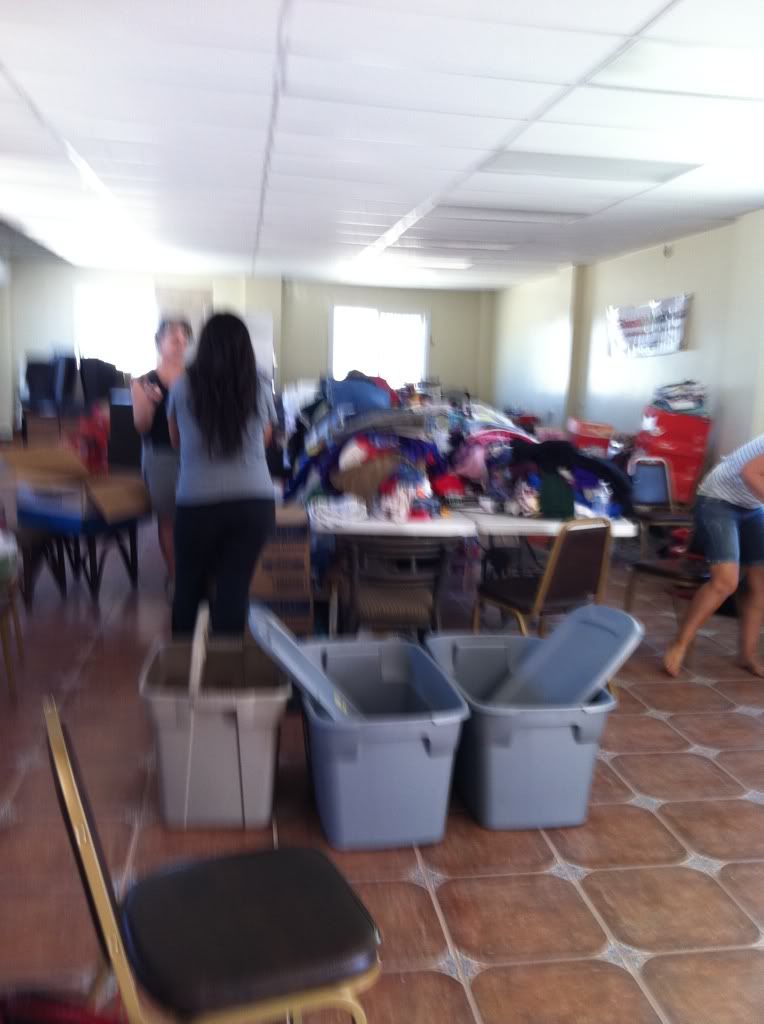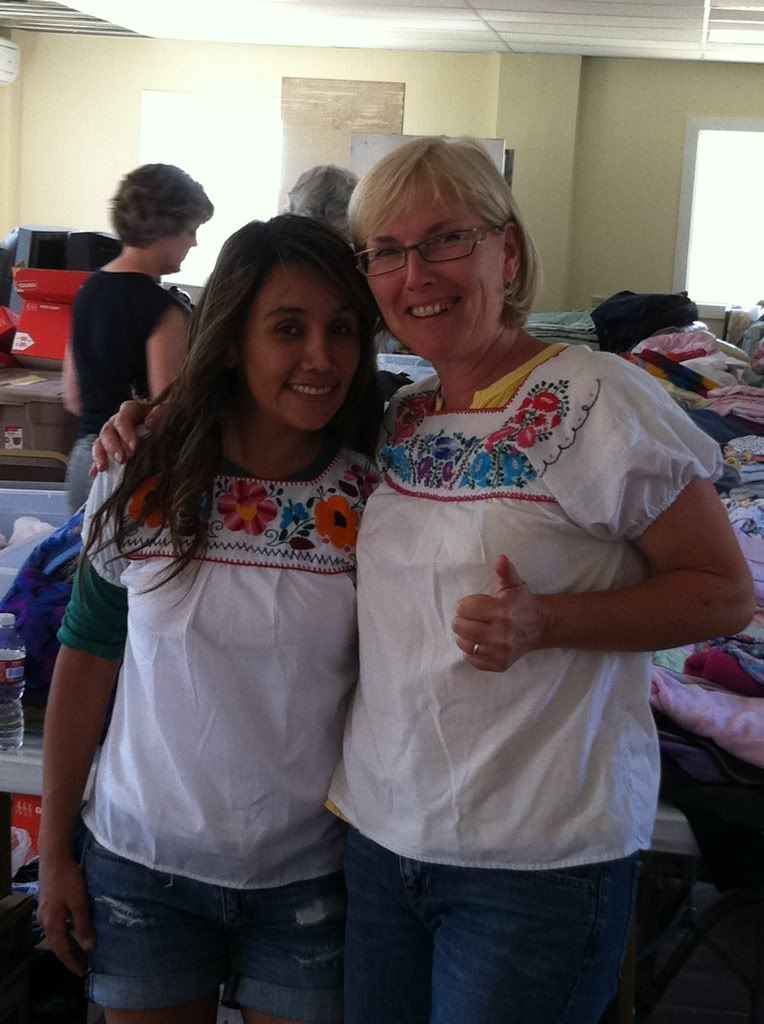 We kept on serving on Wednesday, but not before stopping by the donut shop next to the 99plus1
ministry home were we were staying. Like Colombian donuts, these donuts were baked, not deep friend and they were fluffy and delicious, I could have had a dozen but I restained myself and bought only one.
In the morning Erin and I were taking care of a wall that needed to be patched up, sanded and painted. Tranica, Naomi and Marissa kept on dividing clothes and started putting the sheets and towels in labeled bins. Beca was now retouching the upstairs apartments were the administrators will live. Husband and Jennifer were cutting and setting the ceiling.
We made so much progress but I must admit sanding is harder work than I ever thought it would be, my shoulder was really to fall off at lunch time. While sorting through clothes in the afternoon we found some typical Mexican shirts and Debbie and I decided to sport them, why not? we thought about putting on a show but we had to leave and get ready for service.
Day 2 of serving was as successful as day 1 and we all still had tons of energy which was going to be needed for the night service and Thursday.