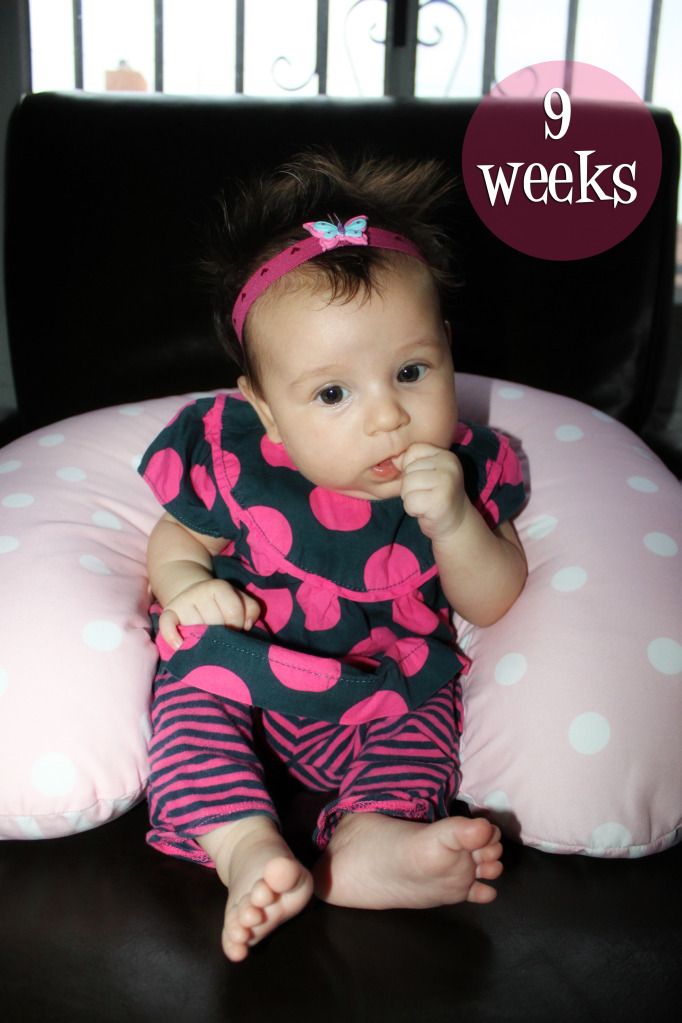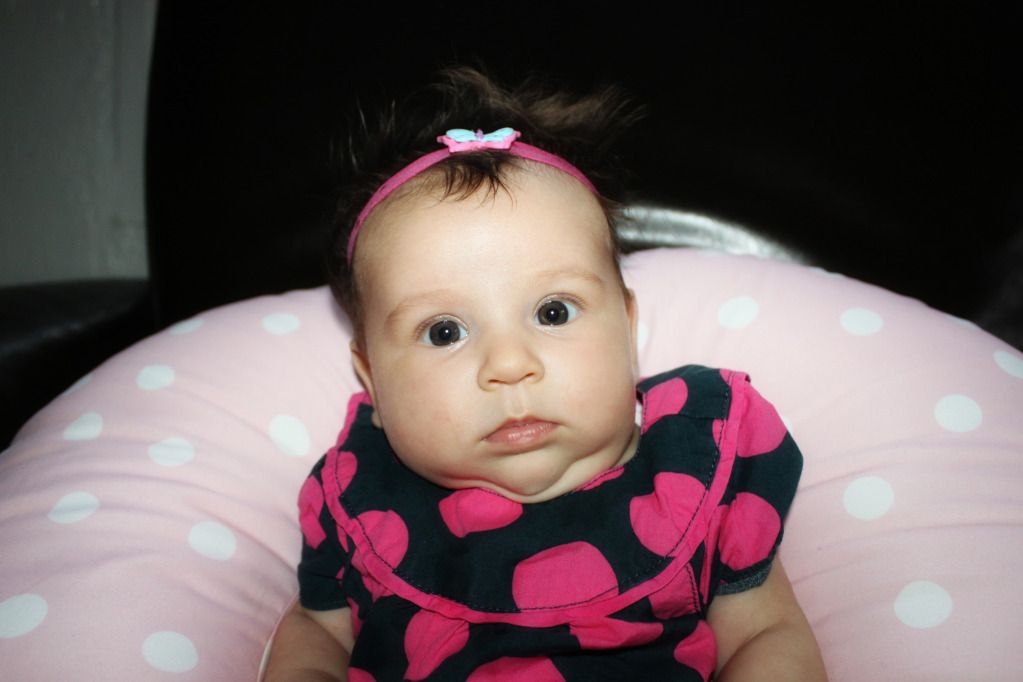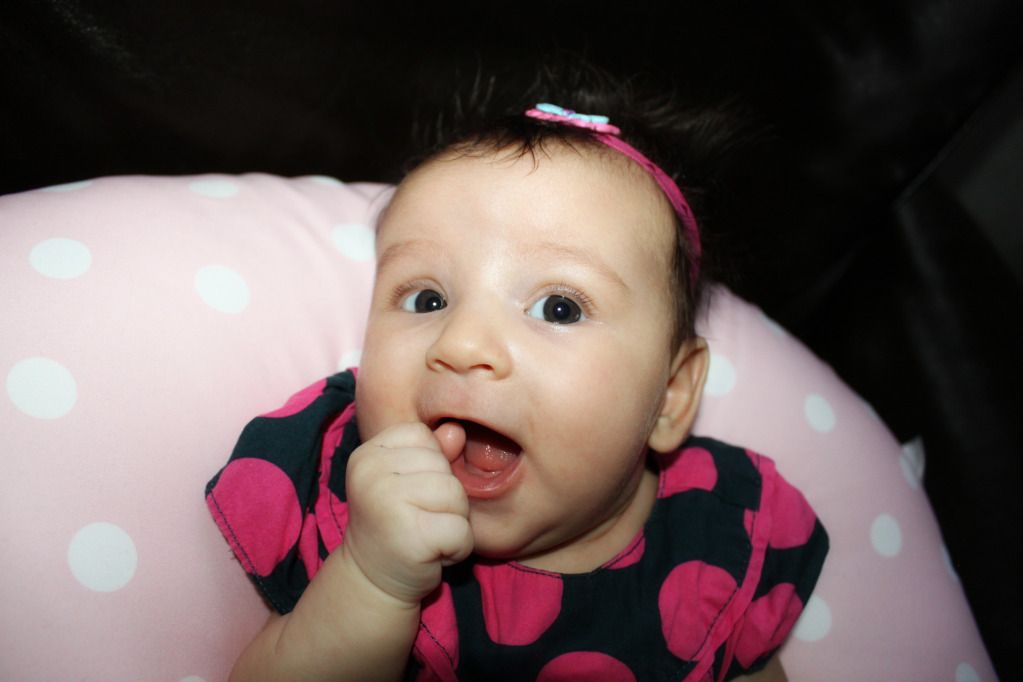 This week Miss Antonella and I didn't see each other as much as we do as I was in school every day for long long hours. I started using my pump and she started using a bottle and being fed by dad. It was a big deal and very very exciting for both dad and baby.
I was a little concerned she would like the bottle more than, well, me; but it turns out she goes from one to the other without problem. It was so easy I feel really blessed.
She also laughed really excitedly for the first time this week, all over loud clapping, it was so much fun!