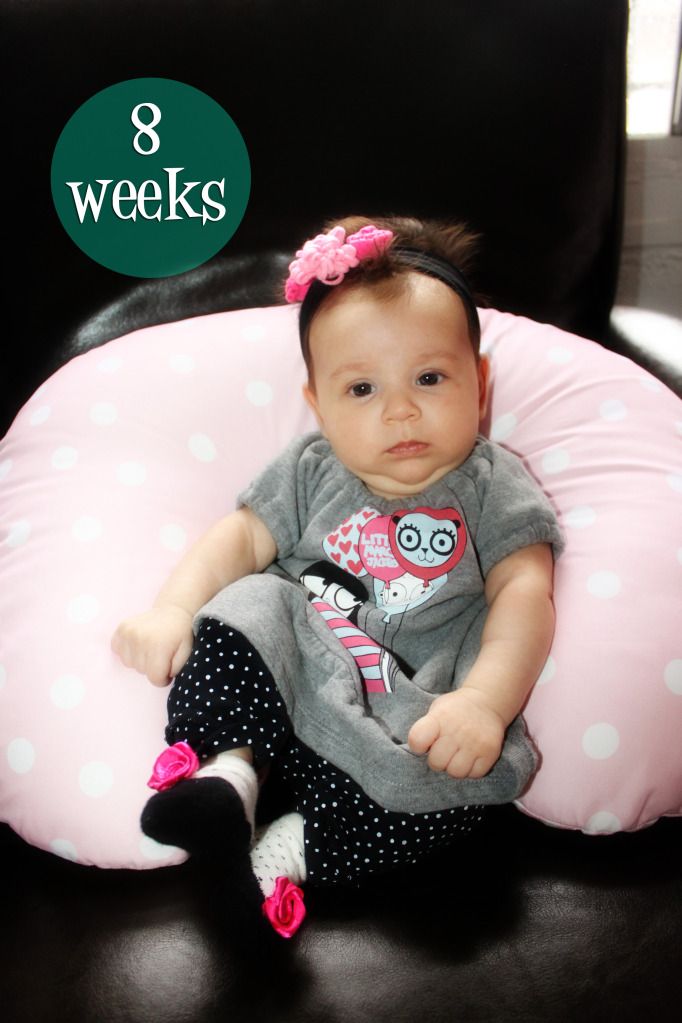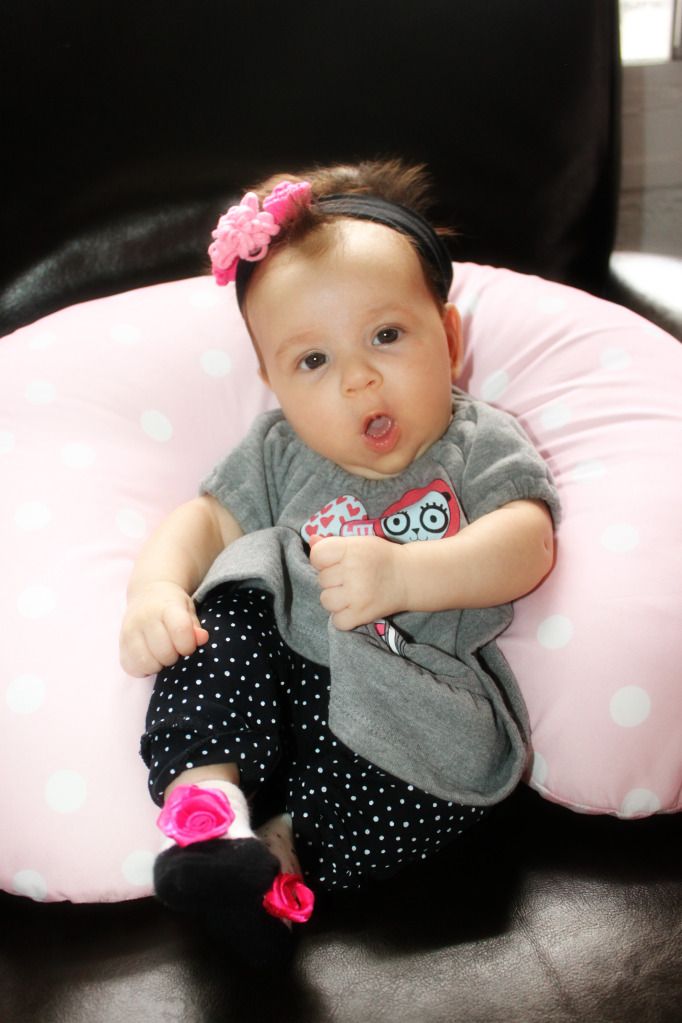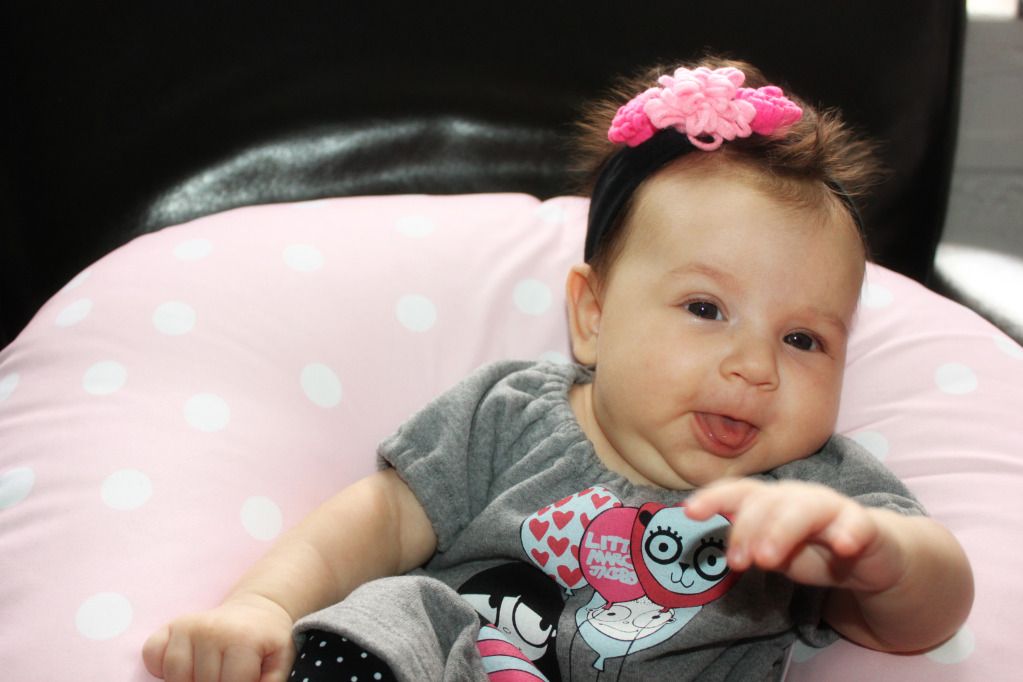 Antonella seems to be growing by the second.
This week Antonella started fake coughing a little, if we imitate her doing it she smiles really big and does it again. We keep trying to get it on video but we haven't been able to because she stops as soon as we pull out the camera. She is such a sweet baby, she is always smiling and talking.
She also skipped a few afternoon naps which made for a little bit of crankiness at night, she just had a hard time napping when there is stuff going on around her, she wants to know what's happening.
We fall in love with her more and more everyday, I don't know how that's possible but our hearts just grow daily and she fills all the space in them.
Aren't this week's pictures adorable?