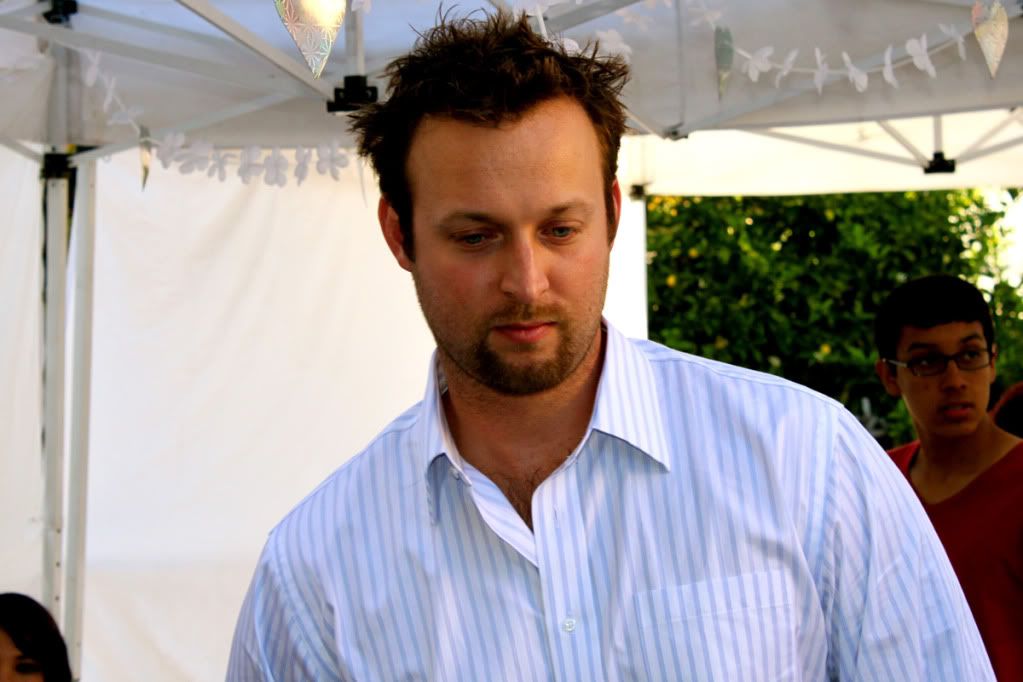 Luis and Neisi are a wonderful couple we met a few months ago and with whom we've been talking for a while about marriage and relationships. They were our first pre-marital counseling couple!
They are wonderful people, Caleb and I were really excited to attend their wedding last Friday. It was a really nice backyard wedding with family and close friends, oh and Neisi's niece was there in her beautiful red dress to match the colors of the wedding of course.
We are thrilled to see the great plans God has for the Trujillo's and we believe they have an amazing marriage that will be an example for others.