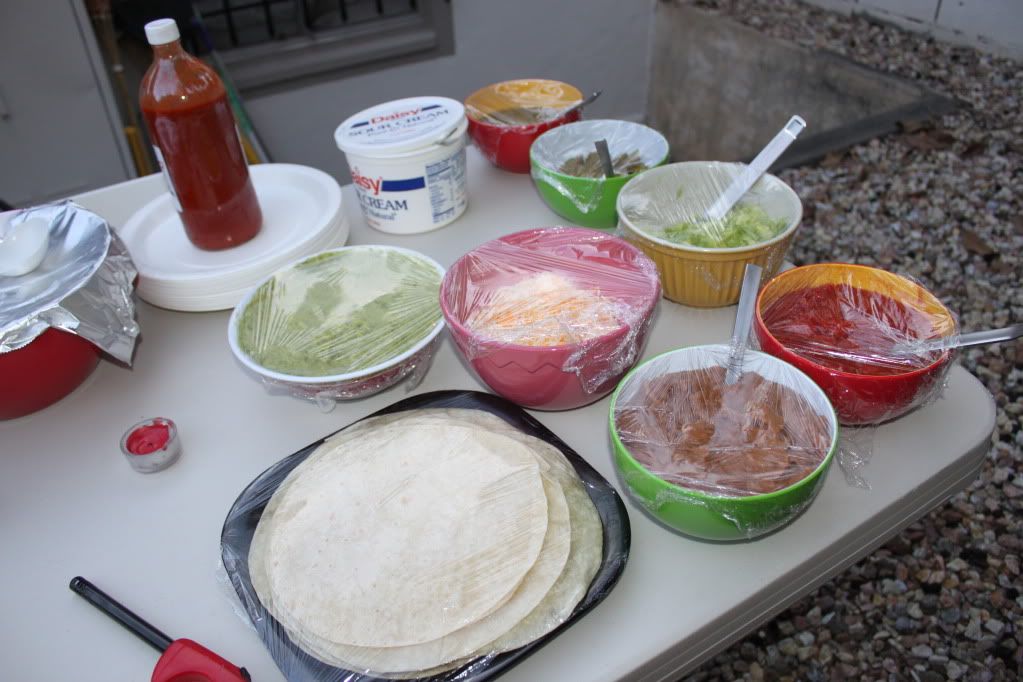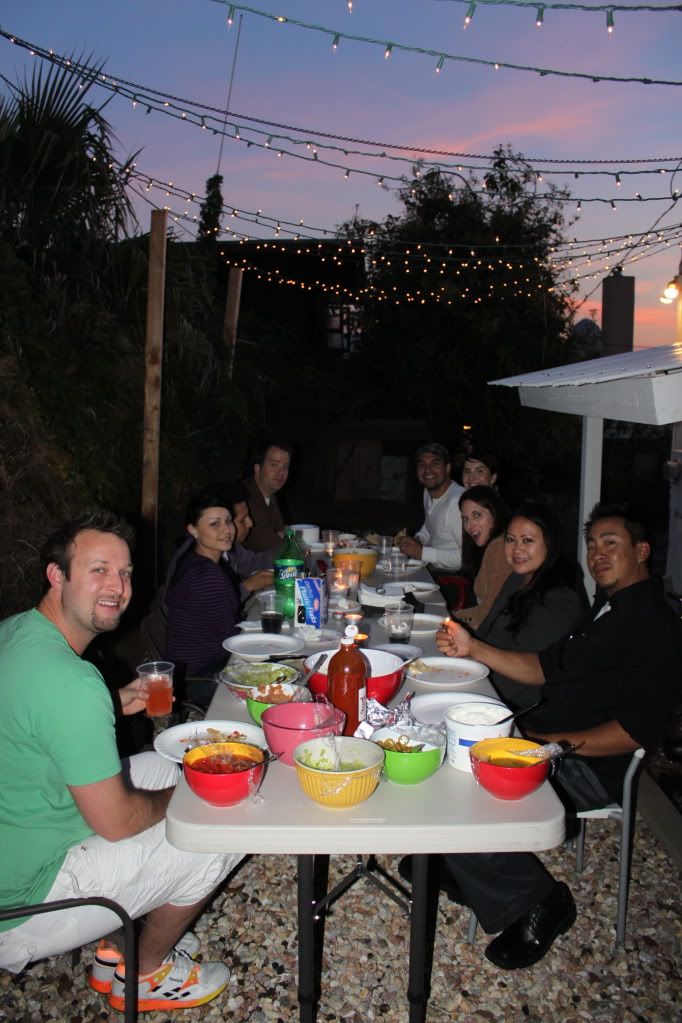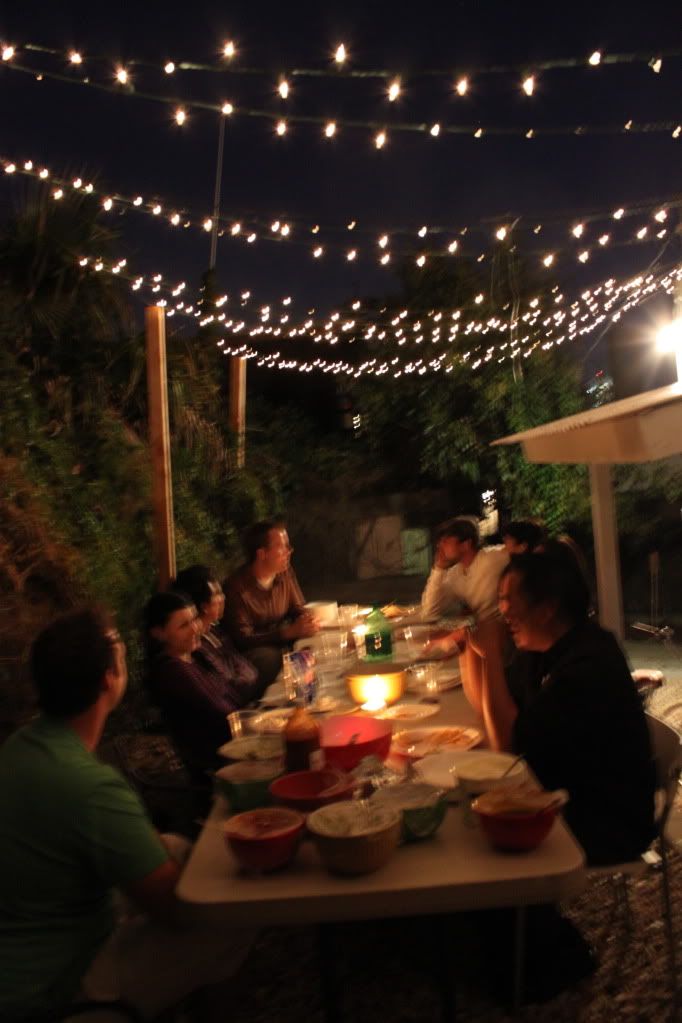 Our married & engaged community group came to an end after 8 awesome weeks. We thought it would be fun to have dinner with everyone to say farewell and even thought some couples weren't able to make it we had a great time. Everybody brought something and we had music and great conversation.
We had dinner in our backyard, and with the pictures and everything it was made very evident we need backyard furniture, it worked out using the folding tables and mismatch chairs though, and it made it that much more fun looking at the tables with the array of different shaped and colored chairs.
In two weeks we will start a new Community Group; a Bible study on Genesis 1-11. We wanted to explore the creation of humankind, the origin of things so we are taking on the challenge. If you live in San Diego and would like to join us visit http://www.lifeaturban.com/com.html for more information.