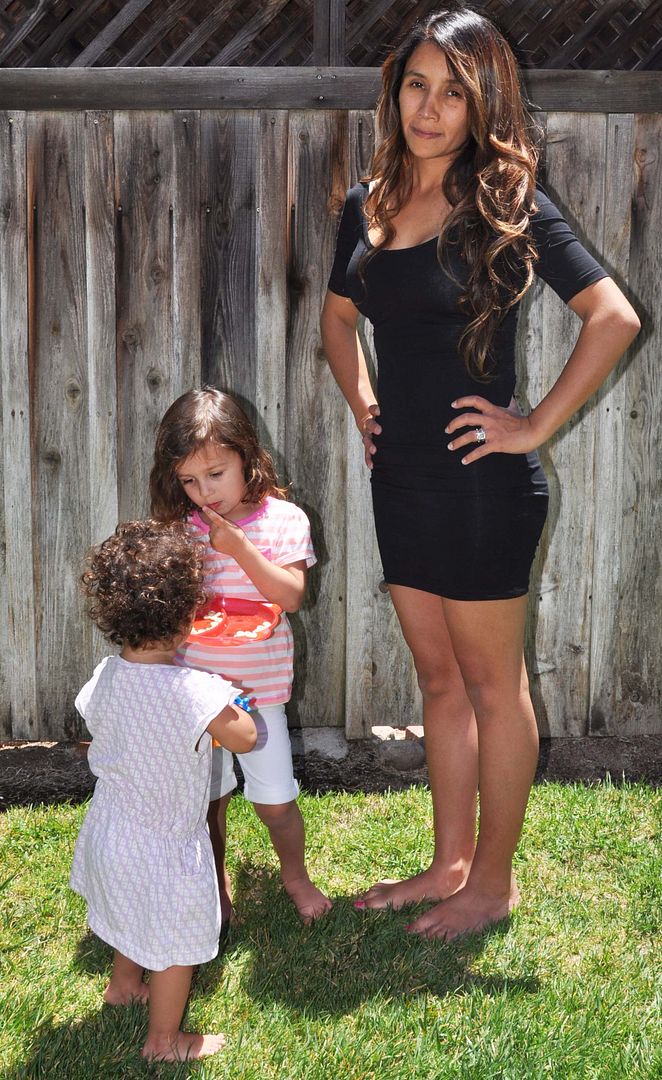 Well here we go again....
Weight 3lb
Inches 2in
Cravings - Burgers
Dislike - Nothing in particular
Taking pictures with two toddlers isn't easy but it is fun!!! We took a bit starting the pictures but here we are at week 13. I am so tired all the time I really think I could fall asleep anywhere, anytime. I am nauseous too but it's really not bad at all, so far I've thrown up 3 or 4 times total.
We still haven't gone to the doctor but I am pretty sure my estimations are right and our due date is December 5th so we are anticipating a baby mid-December with the way things go around here. We have started talking to the girls about the baby. Emi has no idea what we are talking about, Ant points at my belly and tells me there is a baby there, and then points at hers and says the same thing ha.
We are so excited!