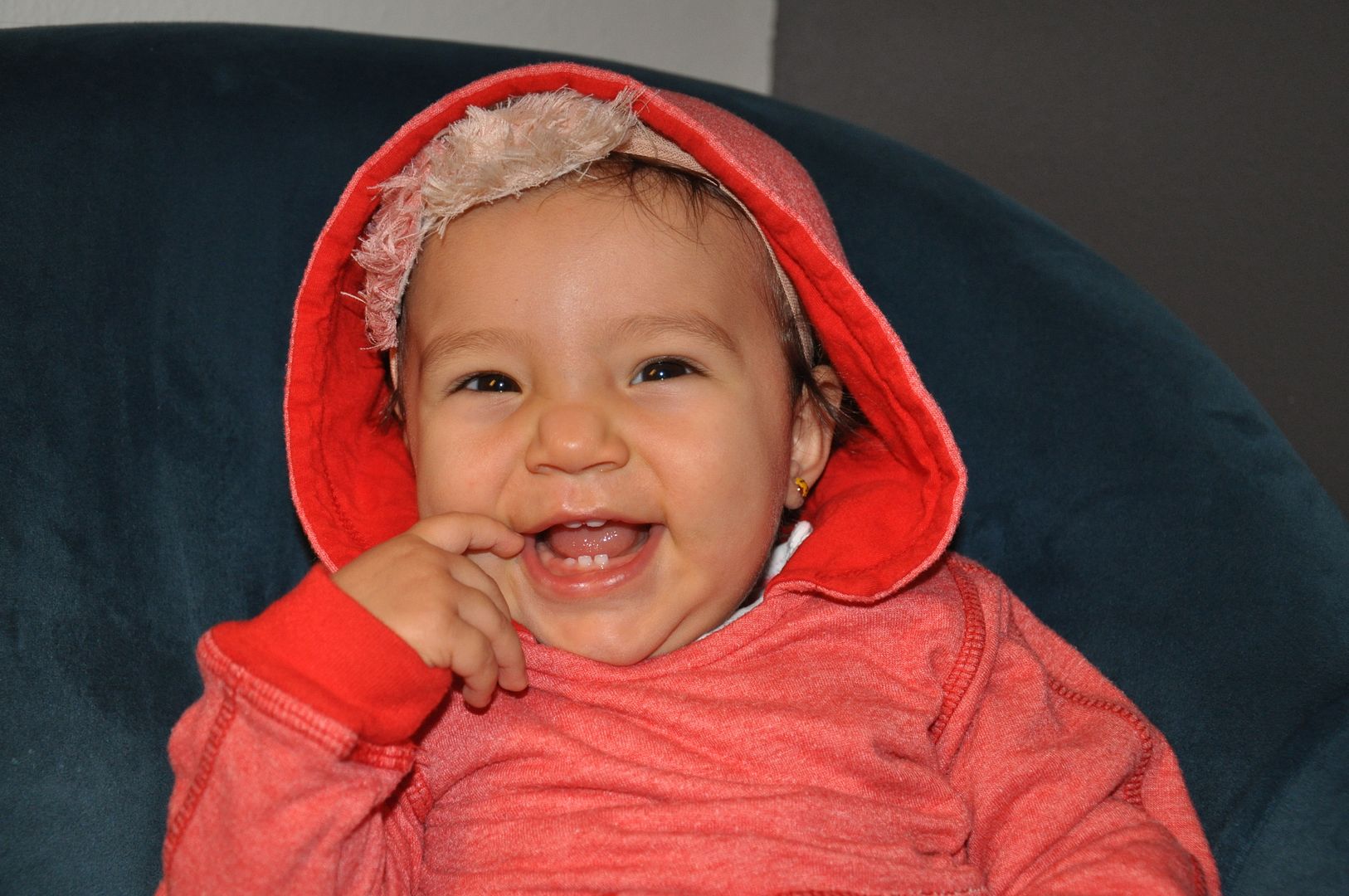 Emi wears things from 6 months to 12 months. Some stuff is 3-6 months and works, some stuff has to be 12 months. Baby clothes are strange.
She has been sleeping really well, between 10 and 12 hours at night and two naps of 2 hrs each during the day. Her hair is getting thicker and more and more curly. I love it. She is a really good walker, and she loves playing with pots and pans in the kitchen. She also likes ripping paper apart into tiny little pieces and making big, exciting messes. She really prefers to play alone while I am on sight, or she also likes to sit on my lap and play. But she is not a big fan of playing with Ant ye. Ant thinks they are playing together all the time though.
She likes running around and exploring in the backyard, but she must be closely monitored as she will put ANYTHING in her mouth.
She loves all food, ALL of it. Her least favorites are still green beans and peas, but she'll eat them if I mix the, with carrots or sweet potatoes.