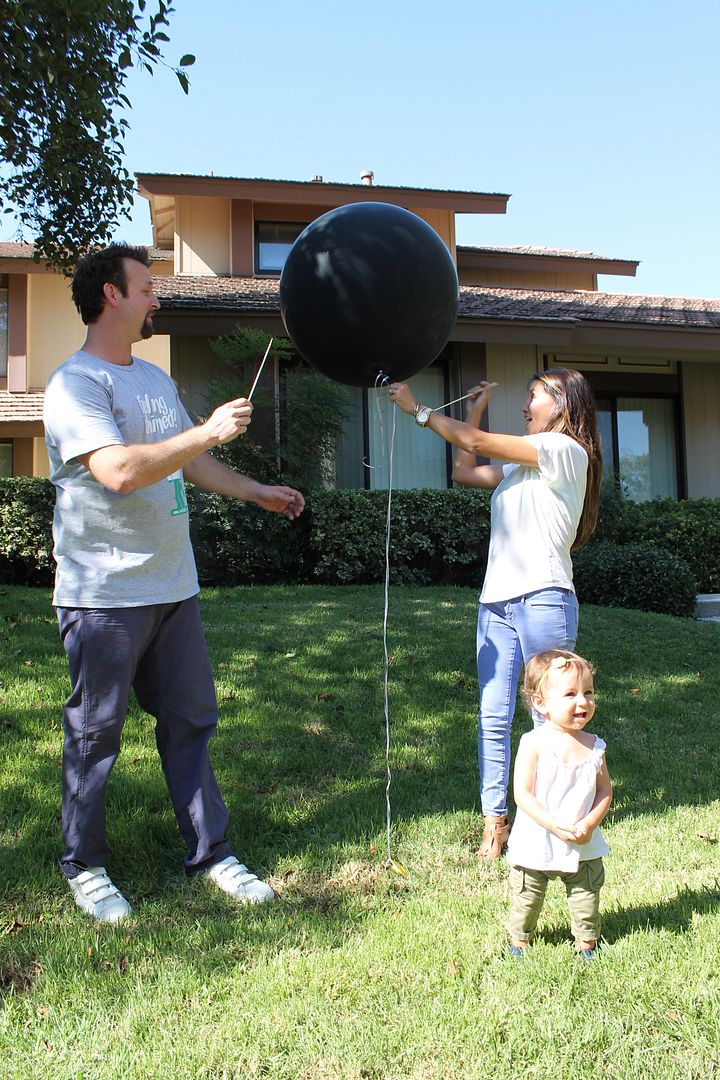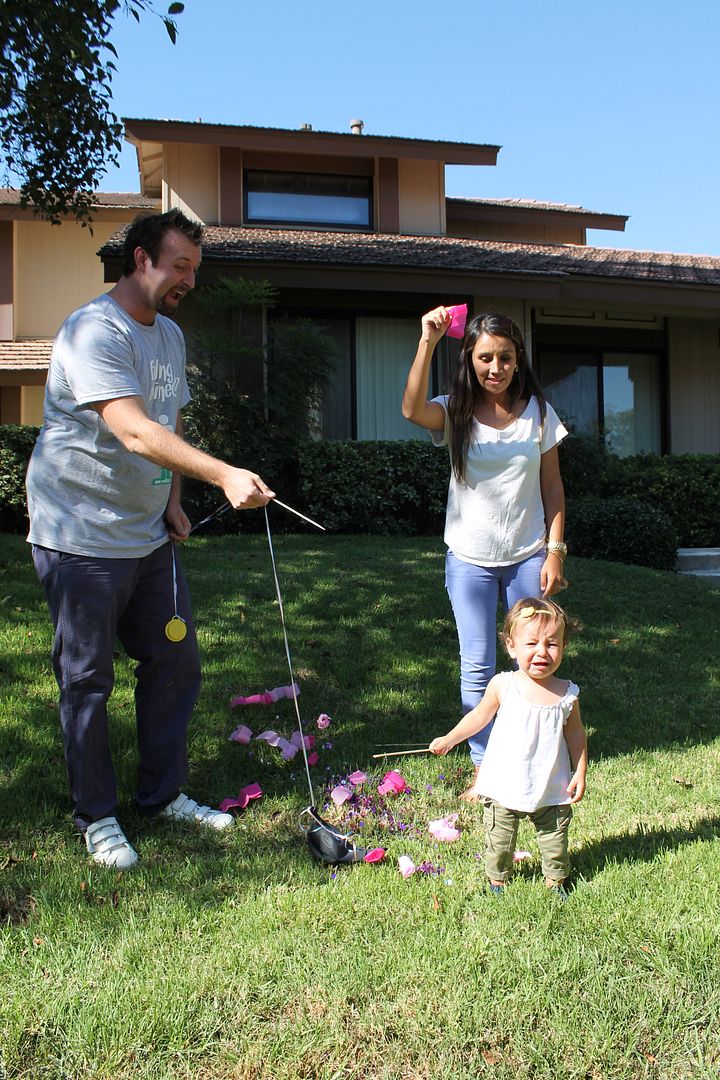 We wanted to have a gender reveal with family and friends online like we did with Antonella for baby #2, so after hearing ideas from people and looking at creative ways to do it we decided to go with a giant black balloon filled with confetti and streamers.
I was 18 weeks pregnant when we did it, and since the day I found out I was pregnant I had hoped for a baby girl, nothing against boys, love them! I just wanted my girls to have what my sister and I have, the best friendship in the world. So people would ask me and I would reply with the politically correct answer, it doesn't really matter, but I wanted a girl.
When I first got pregnant and lost the first baby God spoke to me about having two girls and a third baby (dun dun dun!! we'll see how that goes). So based on that I really thought this baby was a little girl.
When we went to the ultrasound, on Friday morning, the lady was having fun asking us to close our eyes and having fun with us. She kept referring to the baby as a 'he' though so I thought maybe this wasn't my girl. I decided to be excited about having a little boy because I never wanted my babies to feel like I was disappointed. So I started dreaming about fun baby boy clothes and the relationship he would have with Antonella. Like Caleb's and Angie's! They are awesome.
For a couple days we waited and then finally Sunday afternoon came. The video apparently didn't work that well so half of our friends and family couldn't watch it, but thankfully we had pictures. Both Caleb and I were truly surprised when we saw pink flying all over. We were having another girl!!! Antonella was having a little sister!!!
We feel so blessed God has given us two little princess warriors. We are looking forward to meeting this little one and seeing her personality come through. I can't believe I get to raise best friends like my sister and I are.