In the hotel in LA
The ergo is amazing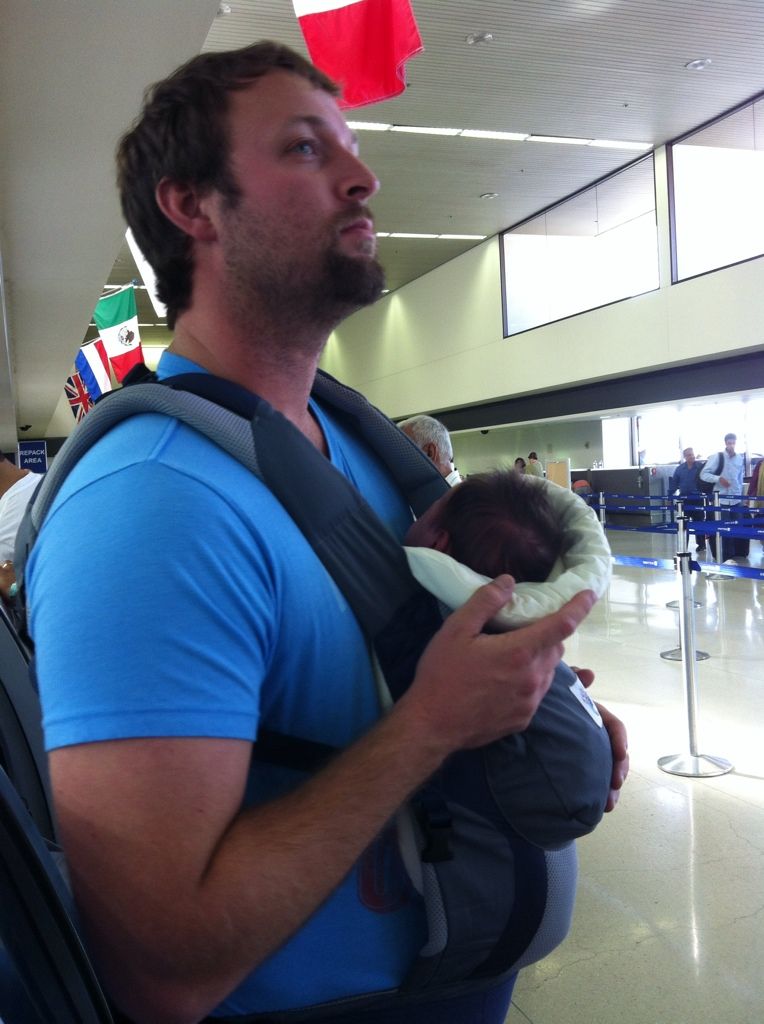 This was in Houston at an ungodly hour
With a baby who was a month and 2 days Caleb and I ventured oversees to Colombia to attend my sister's wedding.
It all started Sunday night with a drive to LA, we found a hotel by the airport and spent the night there, we went to breakfast in Santa Monica with a friend, and then we headed to the airport. It was little hectic trying to get the bags and the car seat, and the paperwork, and everything done with a baby. It is different I must admit.
We had to stand outside in the line for security as the line was way too long and it went out the doors. Since Southern California hasn't gotten the memo that fall is here it was hot and Antonella got really warm during the line which made her fuzzy and us very uncomfortable. Once we made it indoors we were fine.
I checked in online and gave Caleb the aisle seat and myself the window seat in hopes that nobody would take or be given the middle seat and my plan worked great. It was just the three of us from LA to Houston and from Houston to Bogota. Antonella was amazing throughout the whole thing, she was up for a bit and played with us, and then she slept and slept and slept.
We left LA at 5pm on Monday and arrived to Colombia at 5am on Tuesday. Exhaustion is a good word to explain how we felt.
Successful trip with baby #1: check.