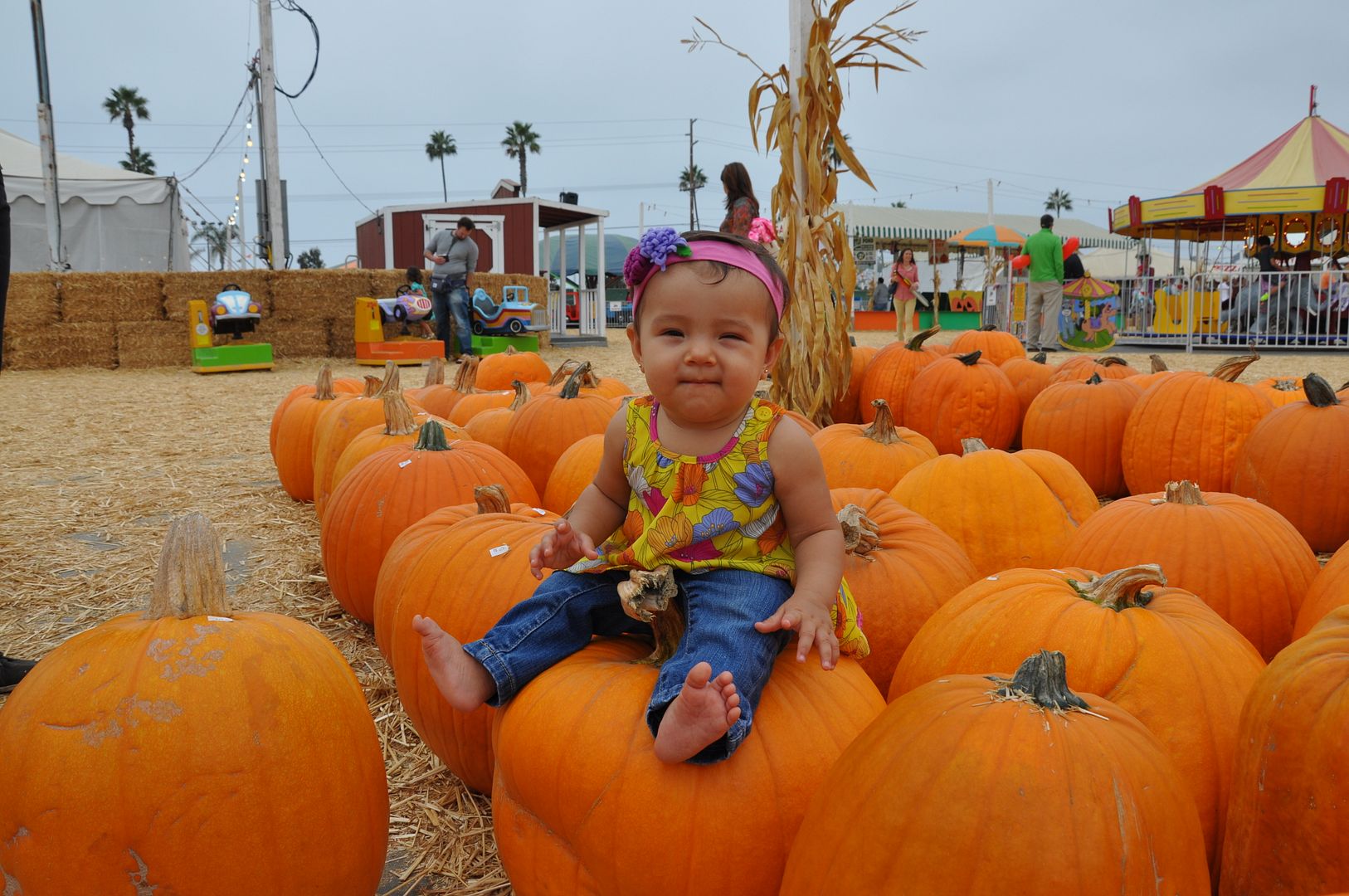 Emi is such a joy, I honestly can't get enough of her giggles and incessant calls for dadadadadadadadadadadadadadadadada. Lately she has been experiencing some attachment problems, she has always been a cuddler and has always loved lots of touch from me in particular; but in the last few weeks and days there is an obsession for me, she wants me to hold her ALL the time and if somebody else has her she cries until I pick her up. We are working through it and she is toughening up a little at a day.
Food is still delicious to her, she loves everything we have tried, squash, sweet potatoes and carrots are still a favorite, and she really really enjoys gumming on frozen bell peppers.
She says dada, papa and mama.
We went to the pumpkin patch and had such a fun time. The girls are fun, they really just bring joy everywhere we go. I am loving being a mom so very much, I never imagined it would be so incredibly amazing. There are days that are challenging and I remember how time goes by so very quickly and try to laugh a little and not sweat the small stuff.