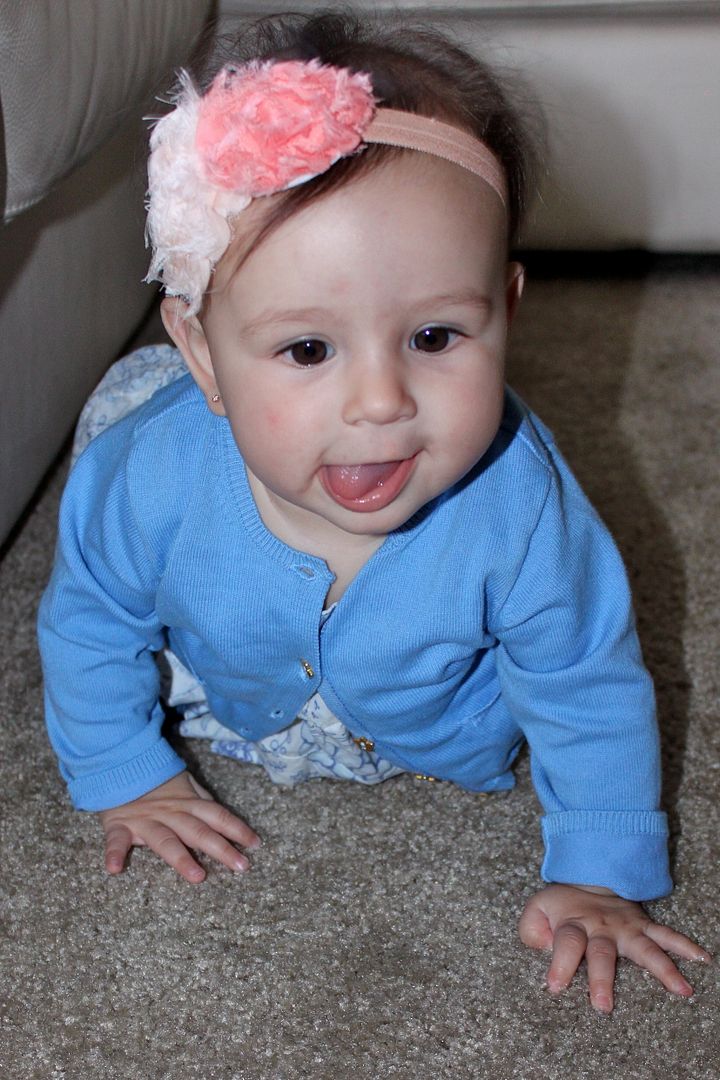 My favorite face!
Antonella Week 29
Living life with Antonella is certainly interesting. She never sits still and loves crawling all day long. If I am running errands and she needs to be with me, ends up spending too much time in her stroller or car seat she gets cranky, she needs to get her energy out.
Due to her intrepid nature she bonks her head on everything, all the time so we have to deal with bruises and red marks, as seen in this picture, she rarely cries though, we know she really got hurt if there is crying involved.
I say it all the time but I really can't believe how much I am enjoying being her mom, I am loving every second of it.