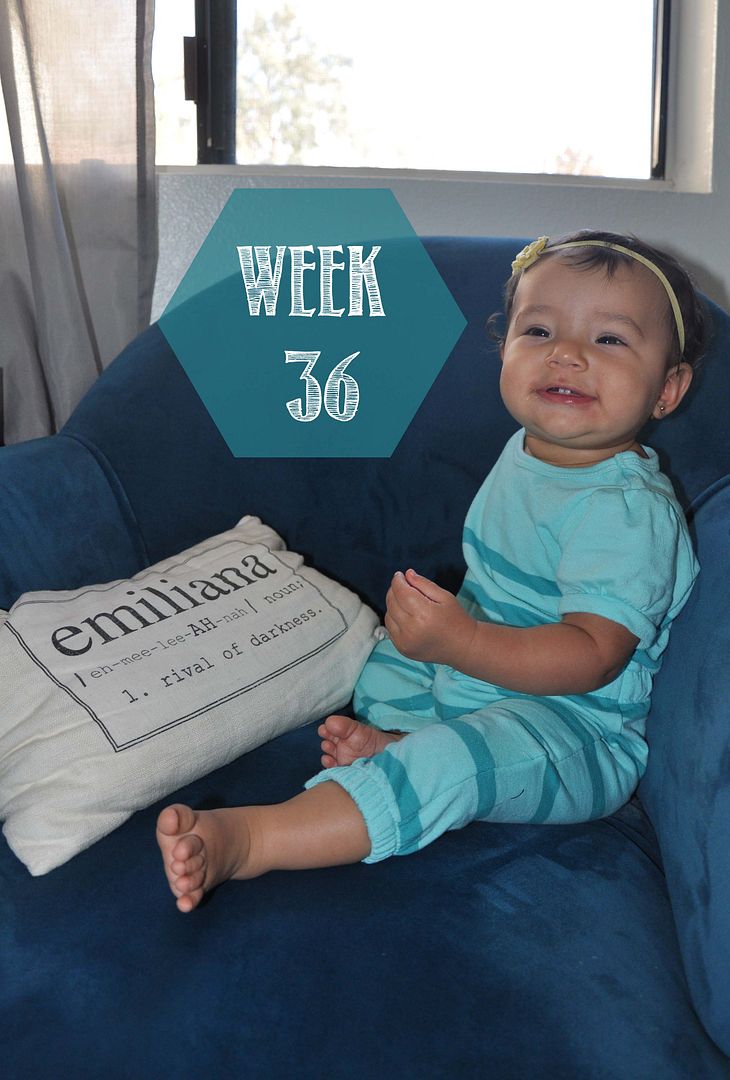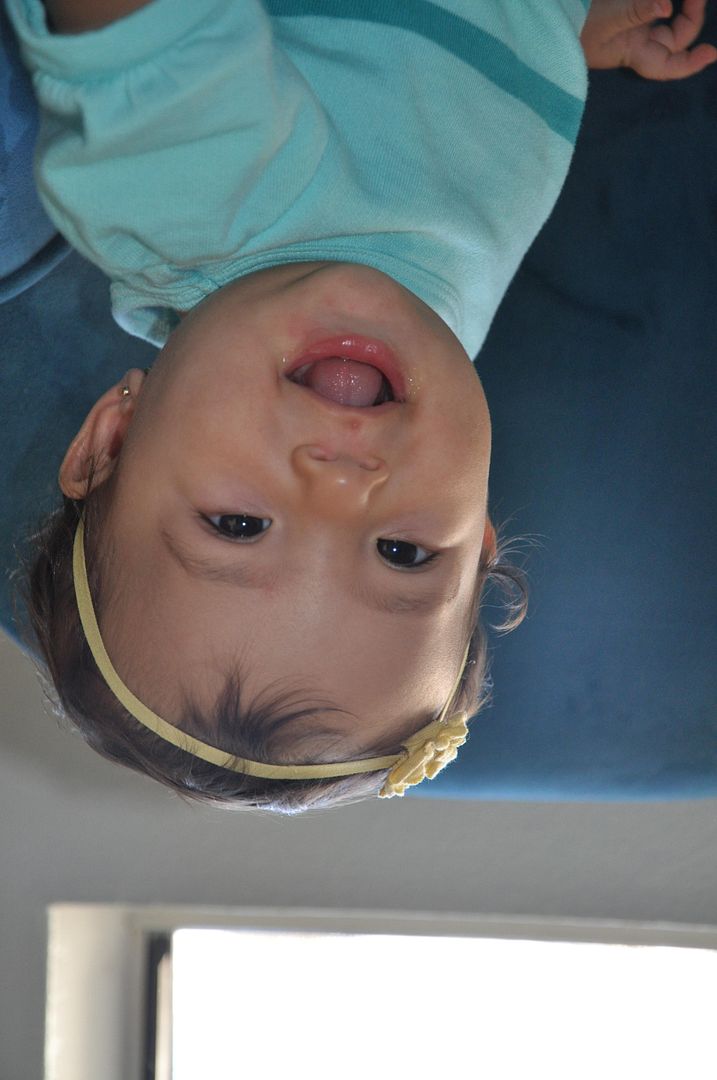 My little happy baby. She has her two front teeth coming and still is happy as a clam. Loves bath time even when Antonella is ready to attack her with water and hugs and dangerous pats on the head. Still standing all the time and walking while holding onto objects. She really does love to snuggle and in the morning when she wakes up Caleb moves her to our bed, she nurses and then she just stares at me and plays with my face for 20-30 minutes.
She says mama and papa clearly. And she DOES NOT like it when I leave the room. The nursery at church is no fun right now because of separation anxiety. Thank goodness the nursery volunteers are amazing.
Ant is still learning how to love on her sister.